Joseph Kony: Rebels Kidnap Civilians Weeks After U.S. Stops Hunting Ugandan Warlord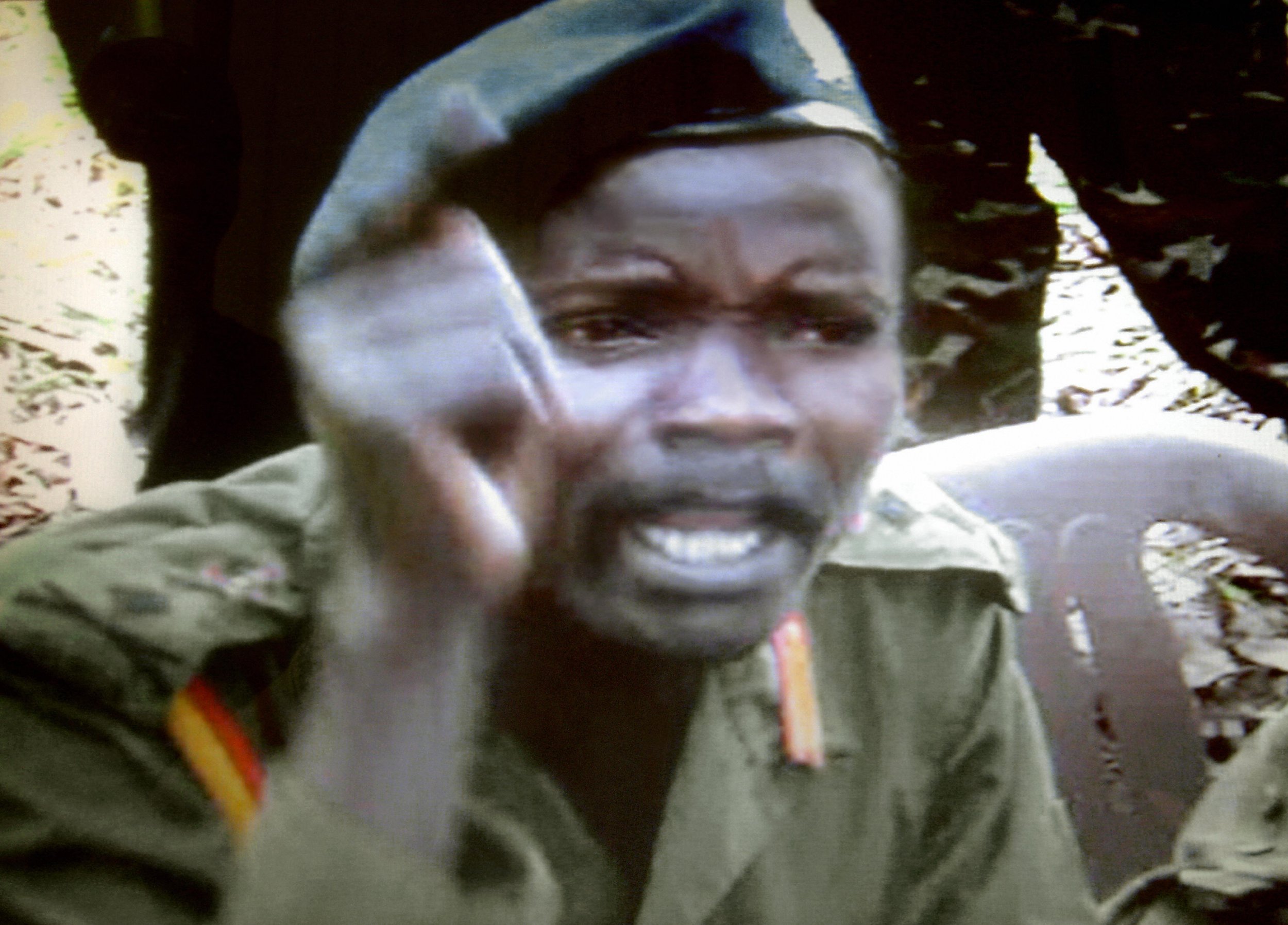 Rebels led by notorious Ugandan warlord Joseph Kony have kidnapped dozens of civilians just two months after U.S. forces pulled out of hunting the group, in a sign that the Lord's Resistance Army (LRA) may be exploiting a security vacuum in Central Africa.
Forty rebels from the militant group kidnapped 61 civilians in northeastern Congo, close to the border with South Sudan, in a June 7 raid, according to a report by the U.N. humanitarian office cited by Reuters. The captives were later released after being forced to move food and goods looted by the LRA.
Kony has been an international fugitive since 2005, when the International Criminal Court issued a warrant for his arrest. The hunt for Kony received a massive publicity boost from the short film Kony 2012 by U.S. nonprofit Invisible Children—which received 100 million views in the first week after it was published in 2012—but he remains elusive, even while the LRA has dwindled in strength and several of his most senior comrades have been captured.
President Obama sent around 100 combat-ready U.S. troops to central Africa in 2011 to aid an African Union mission in tracking Kony. The mission cost around $780 million, CNN reported, but was unable to capture the LRA leader.
The U.S. military command in Africa ( AFRICOM ) announced in March that it was drawing down its mission in the region, stating that the LRA had been reduced from almost 2,000 fighters to "under 100." Around the same time, Uganda—which led the African Union mission—said it was also pulling its troops from the hunt.
Read more: Why the U.S. and Uganda are dropping the hunt for warlord Joseph Kony
The June kidnapping in Congo led to an unknown number of villagers fleeing to a nearby town, the first LRA-related displacement in five years.
The LRA launched its insurgency in northern Uganda in the late 1980s, seeking to impose its own warped interpretation of the Ten Commandments on the population. The group was renowned for its brutality, cutting off the noses and ears of some of its victims, and kidnapped tens of thousands of children, which it forced to fight in its ranks.
The U.N. has reported an uptick in LRA abductions of boys and girls around the age of 12 or 13 in 2017 and has expressed fears that the withdrawal of U.S. and African troops could allow the group to make a resurgence.
"I am concerned about the impact of this withdrawal as it will create a security vacuum that may be exploited by the LRA and other armed groups operating in the region," Francois Lounceny, the top U.N. official in Central Africa, told the U.N. Security Council this week, according to Reuters.