Korean Hip-Hop: K-Hop Goes Global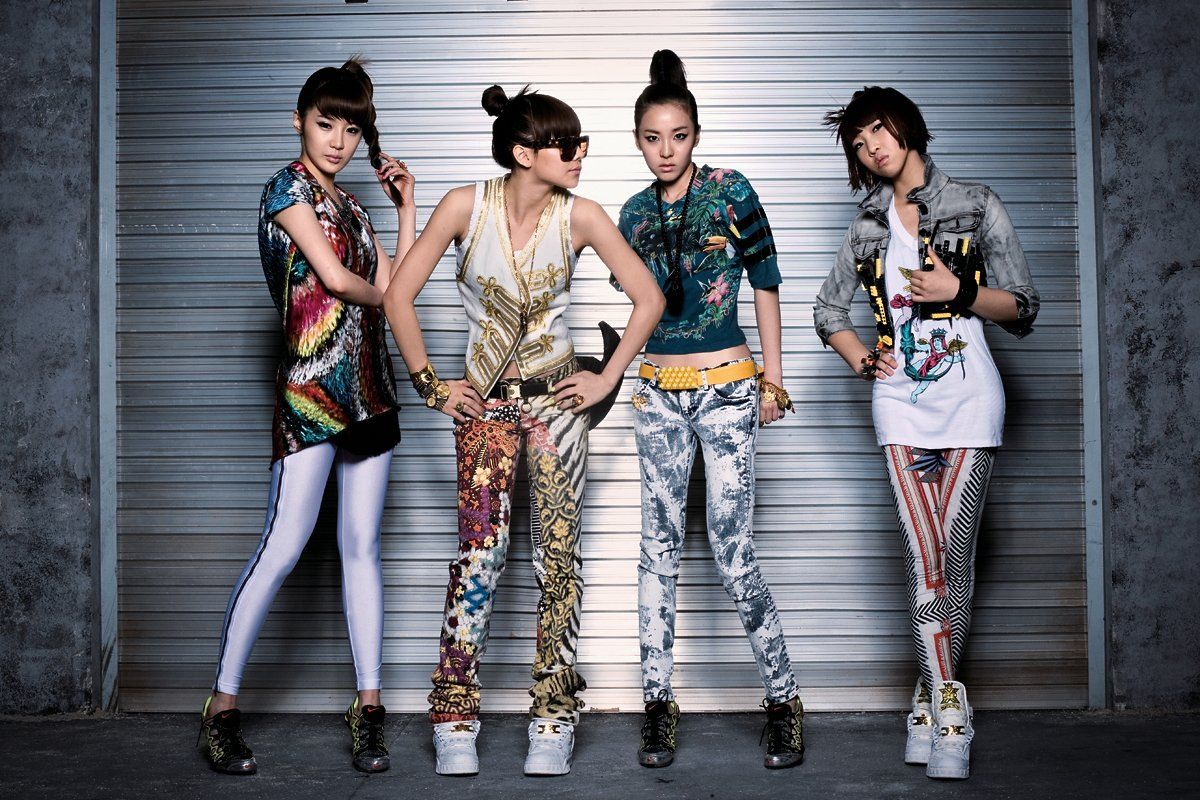 Last October, the four-piece girl group 2NE1 debuted in Japan with six live shows in front of 70,000 fans—the latest product of a South Korean music machine that has already surged past the point of being just another East Asian fad. While "K-pop" has gained popularity as the catch-all term for a host of glossy boy and girl bands, 2NE1—with its signature tune, "Ugly"—represents K-hop, a budding movement that backs up its slick pop sheen with true R&B talent.
East Asia's music industry is being astutely tailored for a global audience in the digital age. "There is no line between Korean, Japanese, or international music since YouTube," explains 2NE1's lead rapper, CL. "It's just the whole world through the Internet."
K-pop groups have certainly found success abroad: bands like Girls' Generation and TVXQ draw impressive crowds at shows in New York and L.A. Now K-hop is getting in on the act: Internet exposure helped boy band Big Bang win the World Wide Act award at the MTV Europe Music Awards last June, and MTV Iggy just crowned 2NE1 the Best New Band in the World.
While some critics still question whether K-hop will ever make waves on mainstream U.S. radio, Korean-American producers such as Teddy Park (of 2NE1) and Jae Chong (of Aziatix) are hoping that the genre will be the true crossover hit, with its ties to hip-hop, soul, and electronica. Park grew up in New Jersey and California on a diet of Queen and the Wu-Tang Clan. The 33-year-old, who has overseen 2NE1's career from its inception, always wondered why the world music scene was missing a big global Asian act. Meanwhile, Chong was among the first producers to bring soul and R&B to Korea, in the early 1990s. For Chong, raised in Los Angeles, it was a challenging time. "Seoul's hip-hop community was tiny," he says.
By the turn of the millennium, star acts started to emerge from Korea, including the hip-hop group Drunken Tiger, led by L.A.-raised Tiger JK, and his wife, solo hip-hop artist Tasha Reid (née Yoon Mi-rae). The Texas-born Reid ended up in Korea as a child during her father's Army posting, and she explored the country's nascent hip-hop scene in underground clubs. Now, she says, "if I were to check the singles chart, at least 90 percent of [Korean] songs are R&B-influenced."
Many of the rising stars of the genre have spent ample time abroad. 2NE1's singer Park Bom studied at Berklee College of Music in Boston; lead rapper CL lived in France and Japan before returning to her homeland. The 2NE1 gals feel they've found a kindred spirit in their producer Park. "He is a musician who knows how girls feel," says CL, who adds that "Ugly," which confronts insecurities about beauty, emerged from a conversation with Park. For his part, Park admits he gets flak for penning lyrics to inspire independent women but says, "Especially for this country, we needed women to stand up." It's an attitude that may translate well overseas, where outspoken female artists such as Rihanna, Lady Gaga, and Katy Perry are wildly successful.
The ultimate validation for K-hop would be lifting Asian music out of its tacky stereotype and bringing it to the same level as Latin and European music on the global music scene. The early signs are promising: will.i.am has already begun working on tracks for 2NE1.
Chong's latest project is the Korean-American K-hop guy band Aziatix. The group's eponymous mini-album placed at No. 4 on the U.S. iTunes Top Soul Albums last May. "I want to introduce the next phase [of K-hop]," says Chong, who feels that the classic '80s and '90s formula of rhythm, melody, and lyrics is what U.S. hip-hop lacks today. The integrity of K-hop may be at stake, though, if it becomes overly tailored for a U.S. audience, something that concerns Tasha Reid. "I'd hate to see the soul of Korean music lose itself in the process," she says.