Former Monsta X member Wonho's recent departure from the seven-piece K-pop group has caused a storm of emotional messages on social media.
Many fans have started to share their messages of support for both Wonho and the band using the Korean hashtag #몬스타엑스_응원해, which translates to "cheer up Monsta X" and has been a top-trending term on Twitter since the announcement of Wonho's exit.
"They are 7 and will always be, you cant change my mind now go home starship #몬스타엑스_응원해," one user @MoonsPersona wrote.
"We are always here for you Wonho. We will always be waiting for you. Comeback to us... #몬스타엑스_응원해," user @uwuyuqis said, pleading for Wonho's return to the group one day.
"Love you. Please take this time to rest. And let's promise you will come back. #몬스타엑스_응원해," declared @a_topp5.
Many Monsta X fans—collectively known as "Monbebe" meaning "my baby" in French—have also expressed their disapproval of Wonho's exit by calling on Starship Entertainment (Monsta X's management company) to reconsider the decision of his departure, using the Korean hashtags #몬베베의_목소리를_들어봐요 (which means "listen to the voices of Monbebe") and #원호탈퇴반대 (which means "against Wonho exit"), both of which have been trending on Twitter.
"MONSTA X will be the first kpop group and Monbebe will be the first fandom to make a company revoke their statement and bring Wonho back. Make this happen. #원호사랑해 [#weloveyouwonho] #원호탈퇴반대 [#againstwonhoexit] #WONHOCOMEBACK," wrote @rainclouds_acm
One Twitter account has announced a global protest on Saturday, asking fans around the world to demand "justice" from Starship.
"GLOBAL MBB PROTEST 11/2 12:00AM KST. Please join as we demand starship to take proper action and for wonho's return. pls read carefully below and join to create a change within this injustice. Monsta X needs you now more than ever. #FightForWonho #스타쉽_우리가_답변을_원해 [#starshipwewantaresponse]," wrote @kihyunsnena
Some fans also expressed their disapproval of Starship's alleged mistreatment of Monsta X, for allegedly overworking the K-pop sensation in a way that is detrimental to the band's health.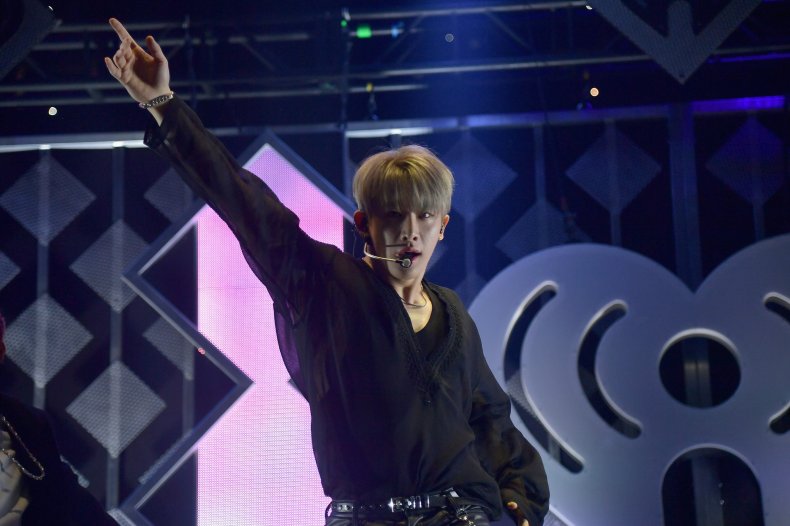 "Monsta x are gonna attend music core on saturday. that's another live show. starship is putting their artists under an inhumane amount of stress AND ignoring millions of people's wishes. they really don't care neither about them nor about us. #몬스타엑스_응원해," wrote @leeminhyikes_
"Put monsta x as a whole on hiatus ffs . Their mental health is at risk. They dont deserve this. Put them on hiatus for now and let them come back when everything blows over as 7 members again. @STARSHIPent #몬스타엑스응원해 #몬베베의_목소리를_들어봐요" wrote @sonnie_idk
One avid fan pleaded with the rest of the Monsta X group to leave Starship, claiming "Monsta X don't need Starship."
"Monsta X dont need Starship, Starship need them. Monsta, please leave that shitty company and grab Wonho by the ear and bring him with you. You need to stick together. We will follow you wherever you go, we promise #몬스타엑스_응원해 #원호사랑해 #원호탈퇴반대," wrote @WonhoPrinceEric.