North Korean Military Intelligence Officer Defects To South in 'Highest Level Case'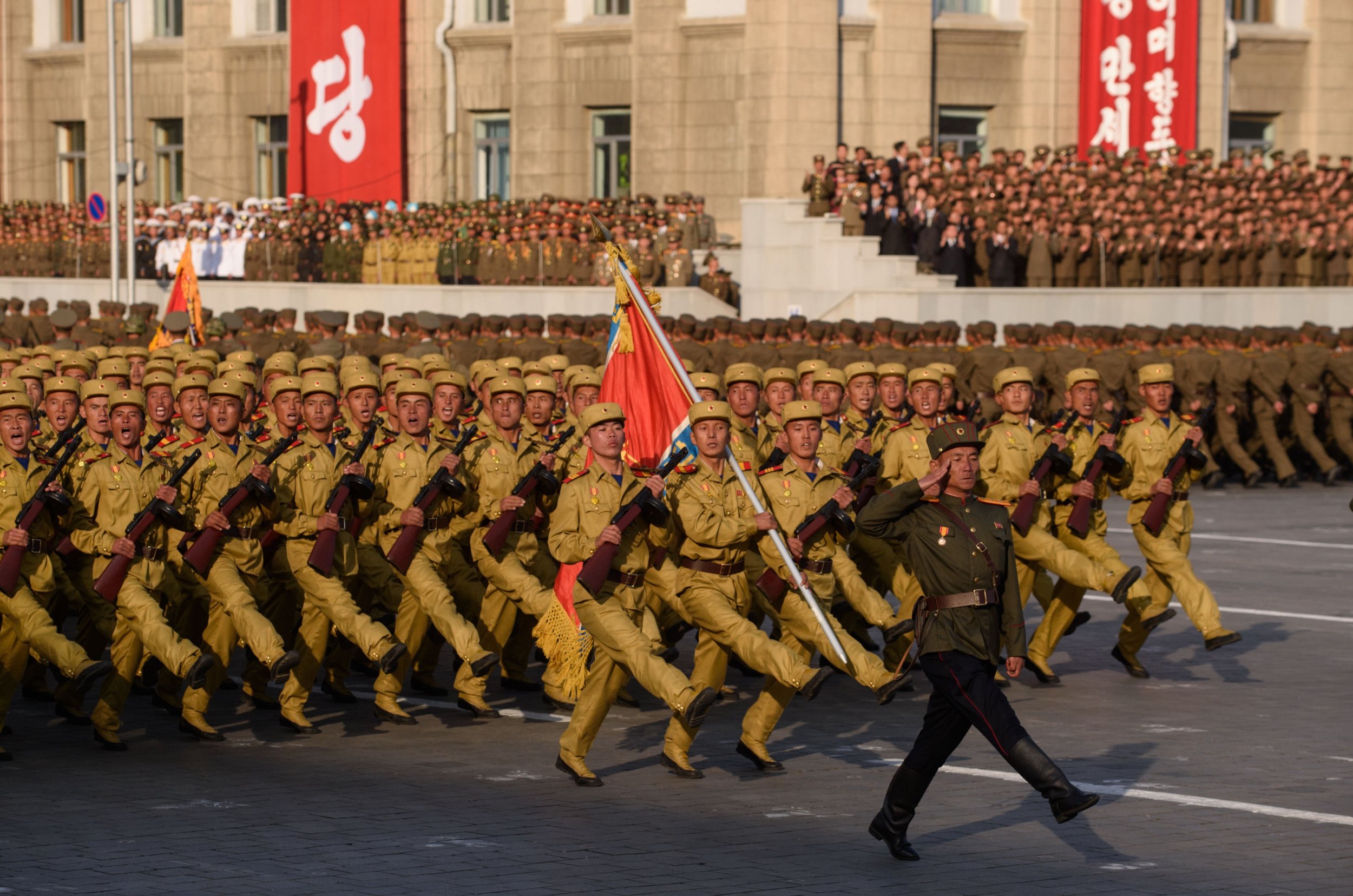 A high-ranking intelligence officer from North Korea's military spy agency fled to South Korea last year in a rare senior-level defection, Seoul officials said on Monday.
The announcement came three days after Seoul revealed 13 North Koreans working at the same restaurant in a foreign country had defected to the South. It was the largest group defection since North Korea's young leader Kim Jong Un took power in late 2011.
The colonel worked for the North Korean military's General Reconnaissance Bureau before defecting to South Korea, according to Seoul's Defense Ministry and Unification Ministry. Both ministries refused to provide further details including a motive for the defection.
There have been occasional reports of lower-level North Korean soldiers defecting but it is unusual for a colonel to flee to the South.
The highest-level North Korean who took asylum in South Korea has been Hwang Jang-yop, a senior ruling Workers' Party official who once tutored Kim's late dictator father Kim Jong Il. Hwang's 1997 defection was hailed by many South Koreans as an intelligence bonanza and a clear sign that the North's political system was inferior to the South's. Hwang died in 2010.
More than 29,000 North Koreans have defected to South Korea since the end of the 1950-53 Korean War, according to South Korean government records. Many defectors have testified they wanted to avoid the North's harsh political system and poverty.
Defections are a bitter source of contention between the rival Koreas, which are still divided along the world's most heavily fortified border since the end of the Korean War. Pyongyang usually accuses Seoul of enticing North Korean citizens to defect, something Seoul denies.
The officer has not been named and Defence Ministry spokesman Moon Sang-gyun said the South could not release further information on the colonel.
One unnamed official told North Korean news agency Yonhap the man was the highest-level military official ever to have defected.
"He is believed to have stated details about the bureau's operations against South Korea to the authorities here," said the official.
The Reconnaissance General Bureau handles intelligence gathering and spying operations, as well as cyber warfare, said Yonhap.