'Kosher' Pot Certified by Canadian Rabbi in Time for Rosh Hashana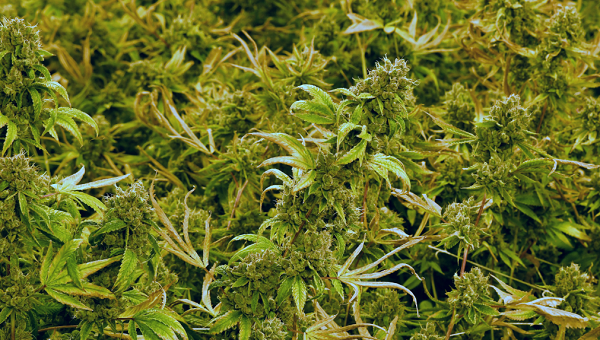 Talk about the high holidays!
A Canadian marijuana grower said Tuesday that its medical pot had been certified by an Ottawa rabbi — the first time in the country that ganja was ruled kosher, the Ottawa Citizen reported.
The certification merges two key Jewish values, said Rabbi Levy Teitlebaum, director of Ottawa Vaad HaKashrut, who signed off on the kosher kief. "(It) shows the value placed on proper etiquette for kosher and for being able to care for people," he told the newspaper. "That is a beautiful harmony."
Sébastien St-Louis, the CEO of Hydropothecary, which grows and processes the medical marijuana, said kosher certification showed his company's commitment to "rigorous testing, independent third-party oversight and ... product innovations."
It also shows a solid understanding of a good gimmick. As any first-year rabbinical student knows, plants are inherently kosher — but the equipment that processes the pot, the ingredients mixed into edibles like brownies, or even packaging like gel caps need to answer to a higher authority. And a rabbi has to inspect to make sure the plants aren't carrying any non-kashrut insects such as aphids.
Still, getting a rabbi to hype the hemp is easier than blowing the shofar on Passover — and adds another marketing tool.
Indeed, the Canadian cannabis company is not the only tokin' Jew in the medical pot business. As medical marijuana becomes more widespread — 29 states and climbing higher! — securing a kosher certification can help a company find a niche in the nearly $6-billion medical marijuana industry.
"You're seeing companies looking for creative ways to distinguish themselves, but also just interesting ways to appeal to different types of consumers," Taylor West, deputy director of the National Cannabis Industry Association, told the Times last year.
In New York State, for instance, medical marijuana cannot be smoked, but can be vaped or ingested as a tincture — which means a devout Jew would need a rabbi's blessing.
"(But) if smoked or injected, most kosher concerns would not apply," Chabad.org wrote.
The Jewish New Year begins Wednesday night, but more and more rabbis are saying pot is kosher all year long — even during the especially strict Passover holiday.
Typically, pot would be trayf for some Jews during the eight-day celebration of the Exodus because it is considered part of the legume family, and therefore banned under Passover's dietary restrictions. But last year, a leading rabbi said pot was kosher, even during Passover, if it is used for medical purposes — prompting the Times of Israel to gleefully proclaim, "Getting baked on Passover not just for matzoh."
And here's some more good news: Ruffles potato chips, Tostitos and many other snack foods are kosher, too. You know, for afterwards...