Kosher Sake Pours Into Japan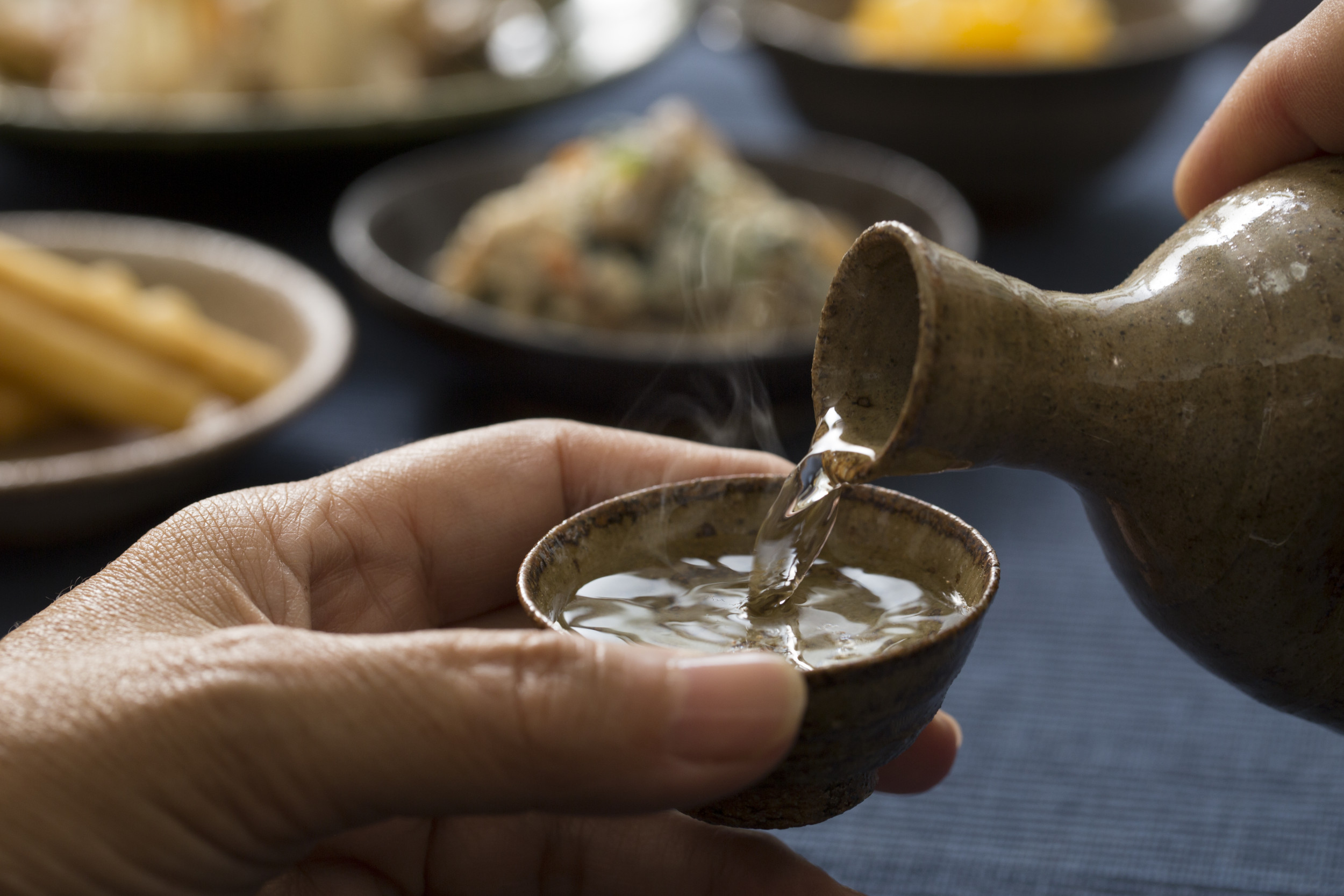 In a snug bar tucked in the back of a food market in Takayama, Japan, I raised a glass of kosher sake as I sat with Hiroki Arisu, the 35-year-old president and CEO of Funasaka Sake Brewery, which makes this elixir in keeping with Jewish dietary laws.
"Kanpai," I said.
"L'chaim," Arisu responded, gamely cocking his eyebrows.
What might seem a cultural oddity, this curious libation stems from the legacy of Chiune Sugihara, "the Schindler of Japan," who served as a consular officer in Lithuania and issued the "Visas of Life" in 1940 to some 6,000 Jews that saved them from the Holocaust and secured them transit to Vladivostok and then Japan—a feat all the more remarkable given Japan's alliance with Germany and its famously closed-door approach to immigration.
Sugihara is a lesser-known hero of World War II, but in 2000, his hometown of Yaotsu-cho in Japan's Gifu prefecture opened Chiune Sugihara Memorial Hall, a museum that serves as an increasingly popular stopping point for Jewish visitors, particularly Israelis, traveling the "Chiune Route," which includes the bustling town of Takayama, where I maintained a staunch down-the-hatch policy toward sake. Recently, Israeli visitors have totaled more than 10,000 annually, compared to fewer than 3,000 in 2013, and overall, the number of foreign travelers to the prefecture has grown eight-fold in the past decade. In an effort to accommodate Jewish travelers and honor Sugihara, kosher sake has emerged as a local specialty.
"In the age of globalization, it's important to be able to coexist," Arisu said. "Sugihara's legacy is part of the larger story of striving to coexist. Being able to have sake together – Jewish people and Japanese people – is a perfect example of that."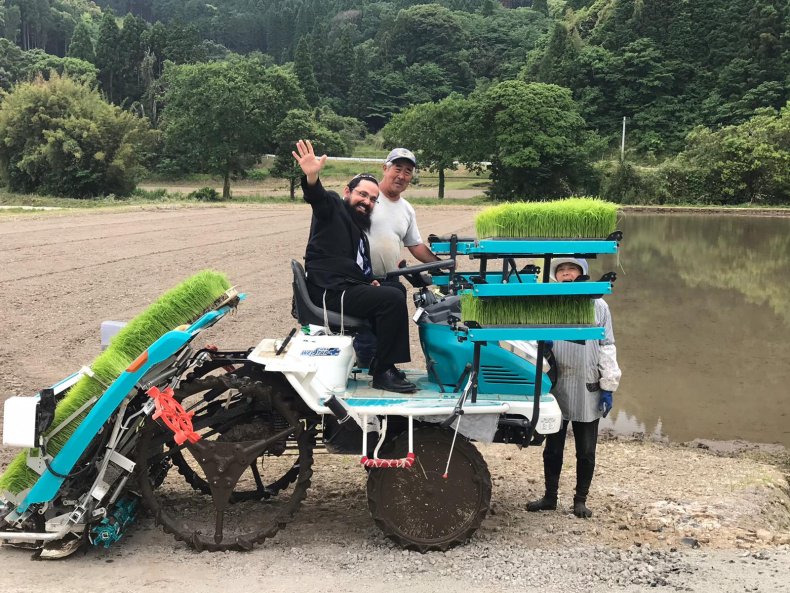 Set right between Tokyo and Kyoto among the foothills of the Japanese Alps, with onsens and gorgeous mountain views, Gifu offers visitors natural beauty and the opportunity to explore the mixture of Jewish and Japanese culture through an array of Sugihara-centric sights: the museum in Yaotsu-cho, the Port of Humanity Museum in Tsuruga where the Jews Sugihara saved disembarked, Sugihara's grave in Kamakura, and the kosher sake offerings of Takayama.
Sugihara's is a cinematic history — he acted in defiance of government instructions in order to save the Jews during one of humanity's darkest chapters. The advent of kosher sake here that extends from his influence is just the latest development in the mash-up of Jewish and Japanese culture that goes back 500 years.
In brief, the history of Jews in Japan dates back to at least the 16th century when Neopolitan Jews of Spanish ancestry, who had converted to Christianity, arrived at Nagasaki on Black Ships from Macau and re-embraced their Jewish heritage. After the 1861 Convention of Kanagawa, a treaty between the U.S. and the feudal military government of Japan that eased that latter's isolationist policies, more Jewish families began settling in Japan and established the country's first synagogue in Meiji in 1895.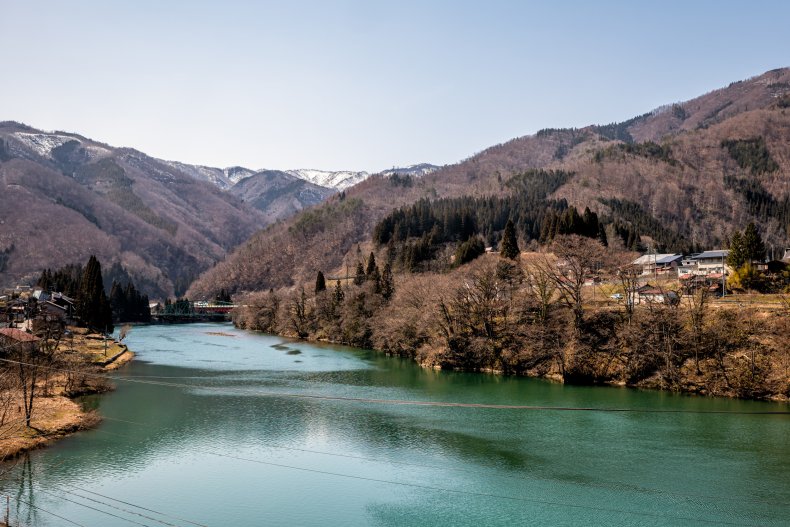 Sugihara's courage during World War II ensured an uptick in Jewish residents. Though the most prominent Jewpanese communities today are in Tokyo and Kobe, the influx of Jewish travelers to Gifu and the rise of kosher sake is just the latest element in this cultural hybridity.
The Push for Kosher
Back in 2017, Arisu had noticed that Jewish visitors were increasingly visiting Gifu to explore Sugihara's legacy, so he decided to do some research—out of curiosity and a desire to cater to them. He comes from a hospitality background—his mother, Eriko Arisu runs Honjin Kiranoya Kachoan, a ryokan, where she makes sure to keep Hebrew-language maps of the city— and wanted to ensure everyone was comfortable. If 10,000 Jewish visitors were coming to his region annually, he wanted to guarantee they'd be able to enjoy sake, a staple in Japanese culture.
He heard tell that Asahi Shuzo, a sake brewery in Western Japan's Yamaguchi prefecture, had received a kosher certification in 2010 for its Dassai sake after the local Jewish community connected the company with Chief Rabbi of Japan Binyomin Y. Edery, who also heads Japan's Hassidic Chabad Lubavitch movement and directs Kosher Japan, the organization with the authority in the country to make kosher designations on food and drink.
Edery explained to Funasaka's Arisu that Dassai was the first sake to which he administered a hechsher, a rabbinical certification on a product that confirms it meets the requirements of halakha, or Jewish law. By 2014, President Barack Obama received the kosher Dassai sake on an official visit to Tokyo, and in 2015 during a state dinner at the White House, Japanese Prime Minister Shinzo Abe and he drank Dassai together.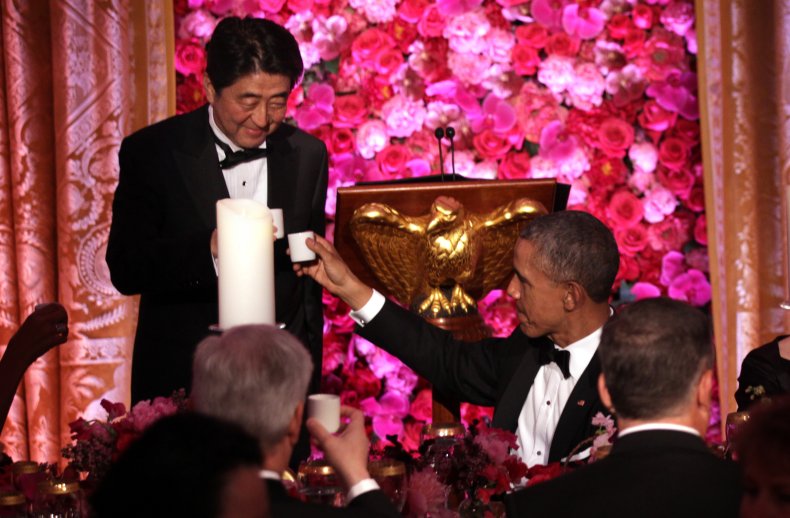 To evaluate whether a brewery adheres to kashrut, Jewish dietary laws, Edery said he performs a thorough investigation that includes some 250 checklist-items and chemical analysis to make sure the sake does not, for example, contain non-kosher elements such as gelatin, which is commonly made from pork skins. In its purest form, nihonshu (what we in English know as "sake," which actually just means "alcohol" in Japanese) is inherently kosher – just water, rice, and koji (a fungus whose enzymes catalyze the fermentation process).
Breweries can run into problems if they add distilled alcohol from fermented wheat, barley, rye, and other grains to their sakes. The plum flavors and other liquor additives that have become popular in sake render the blend non-kosher. Rabbinical supervision ensures that a sake is 100% kosher in the entire process and not made using the same tools and machinery as non-kosher sake.
Since Edery gave Funasaka Sake Brewery a kosher certificate in 2018 for its Miyamagikuhizo Tokubetsu Junmai, Arisu has made 6,000 bottles a year of this kosher 60-proof sake that delivers a 15.5% alcohol punch and goes for 1,580 yen a bottle ($15USD). In growing close to Edery and looking to accommodate Gifu's Jewish tourists, Arisu also opened a kosher restaurant near Takayama's outdoor market, where vendors hold signs in Hebrew and shout, "Shalom," to hawk their wares. The restaurant has a large selection of kosher Japanese dishes, and Arisu has plans to integrate kosher Hida beef, which rivals Kobe beef in fame.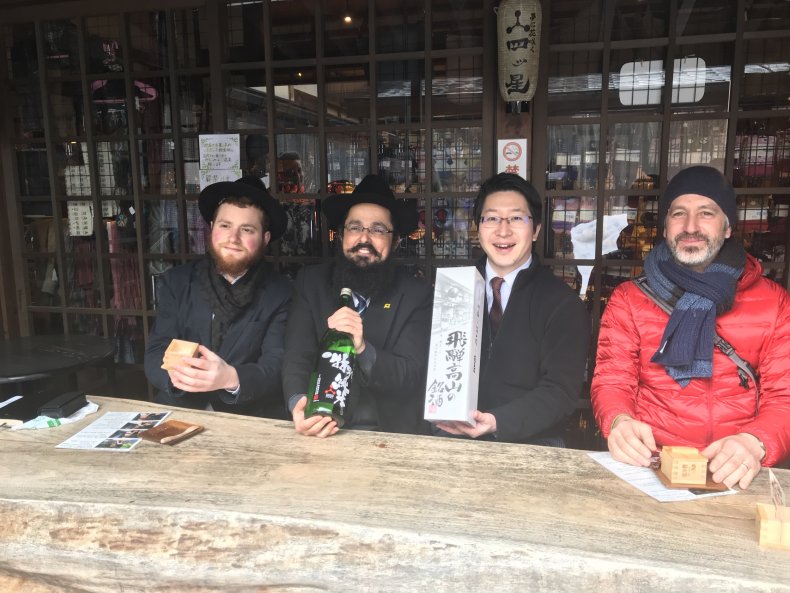 John Gauntner, a leading expert on sake and author of Sake Confidential (Stone Bridge Press, 2014), said that though there had only been two kosher sake producers in Japan before 2018, that total has increased to 10, including Nanbu Bijin, Born, Kikusui, and Amanoto. He described the Sugihara connection not as just a "dry, cold business decision" but certainly an association that offers "marketing potential." Plus, he described all the kosher sake breweries as "high-profile, outstanding producers" that offer quality liquor and outreach potential.
Kosher certification offers a supreme business opportunity, especially for top-notch booze, agreed Eric C. Rath, a University of Kansas professor specializing in Japanese history and dietary culture.
"The sake industry now depends largely on foreign markets for its growth in light of slumping sake sales domestically relative to beer," he said. "It's a clever marketing idea to find a new niche for sake among people who keep kosher within and outside of Japan...And I think anyone who has tried some American budget kosher wines should be thankful that there are now better drinking options."
Christopher Pelligrini, author of The Shochu Handbook (Telemachus Press, 2020) and a shochu and awamori ambassador for the Japanese government, said the kosher sake trend also evinces Japan's tendency toward emulation and evolution.
"Japanese artists, businesses, etc. are adept at bringing something in from another part of the world or culture, adapting it — and often improving upon it — and making it work domestically," he said.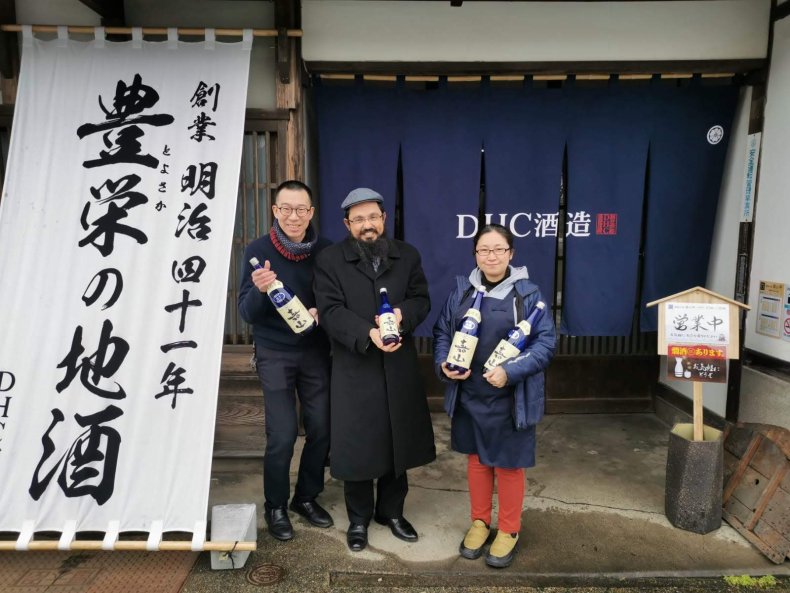 And given the tourist boom in Japan over the last decade, he said food and drink purveyors are growing increasingly accommodating of vegetarian, vegan, and gluten-free preferences.
"It is certainly possible that nihonshu kosher certifications are following a similar path," he said.
As part of the trend to tap into a more global market, Asahi Shuzo, which makes the kosher Dassai sake, is currently opening up a brewery in Hyde Park, New York near the Culinary Institute of America, with which it is creating an official partnership.
Sake Overload
Not all Sugihara-inspired sake, though, is kosher. Since 2017, Naokazu Yamada, president of Yamada Shoten sake brewery in Yaotsu-cho, has made Sugihara Raberu ("Sugihara Label"), a jumai-jinjo sake that is 17% alcohol. Its proximity to Chiune Sugihara Memorial Hall makes it a popular sight to visit on the Chiune Route. The sake doesn't yet have kosher certification, but it is another homage to the region's local hero and a celebration of compassion and understanding between cultures.
Madoka Sugihara, granddaughter of Chiune Sugihara, praised Sugihara Raberu when I visited her at Tokyo's Sempo Museum, which the family founded as an homage to her grandfather.
"I am honored by the maker's decision to create a label dedicated to my grandfather," she said.
As she guided me around the exhibitions, which displayed Jewish refugees' names and also showcased the Japanese films, musicals, and a recent TV miniseries about her grandfather, she noted that she was also planning to create and sell a sake at the museum called "Chiune." She has no immediate plans to ensure that it's kosher.
But the kosher certification may not be most important for some interested drinkers. Isaac "Yitz" Applbaum, co-founder and partner of Israel-based MizMaa Ventures and one of the top collectors of kosher wine and spirits globally, said the Sugihara connection to a sake can alone be powerful.
"The story in everything makes a difference, unequivocally," he said. "If there's two bottles there, I'd definitely go for the one that talks to my heart strings."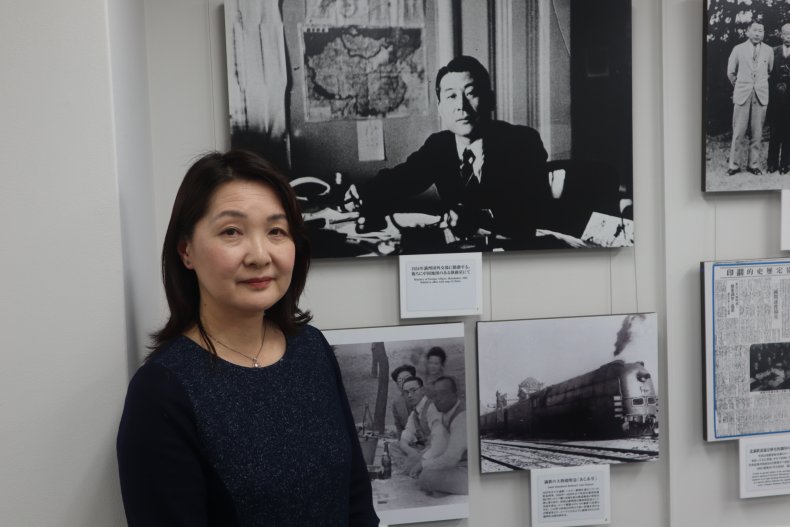 And though he enjoys kosher sakes, he added that he will let his faith steer his decision-making process only so much.
"I work on what I call the 1% rule, which is 99% business – 1% Moses," he said, meaning he's focused on smart acquisitions of high-quality alcohol and is less inclined to let religion be the main driver of his buying and drinking habits.
Given that sake, a part of most Shinto religious ceremonies, centers around blessing and congregating to celebrate, there is something poetic about kosher sake that allows human beings to transcend their differences and that blends Jewish and Japanese cultures.
Rabbi Edery, for his part, emphasized the legacy Sugihara has left on Japan in the beauty of appreciating shared humanity, despite differences in ethnicity, religion, or nationality.
"Kosher sake at a Shabbat or Chanukah table is a great way to celebrate in Japan," he said. "We appreciate that in Japan we can live as Jews openly with hardly any anti-Semitism and enjoy each other's company on good occasions."