Kourtney Kardashian Ignores Kim Kardashian's Response on Instagram and Twitter
Reality television star Kourtney Kardashian is seeming ignored her feud with younger sister Kim Kardashian West on social media Friday. The eldest of the Kardashian-Jenner clan has continued to post on social media despite the beauty mogul's attempts to slam her.
Kardashian West, 37, took the drama with her big sister to Twitter on Thursday. After a fan suggested the businesswoman leave her sister alone because, "Kourtney is done living this Kardashian life" and "she's sick and tired of being forced to stay relevant," she was inspired to set the record straight.
"Oh word, did Kourt tell you this? She sure wanna live that Kardashian life though," Kardashian West tweeted in response. "And BTW this photo shoot was our Christmas card. Family memories we were creating. Just tune in before you start acting like you know things."
Kardashian West then quote tweeted a fan she agreed with. "@kourtneykardash crying over @KimKardashian saying she's not even interesting to look at is brilliant," the fan tweeted. "Siblings say dumb shit to get a reaction, the receiving sibling cries, it's over in a few days."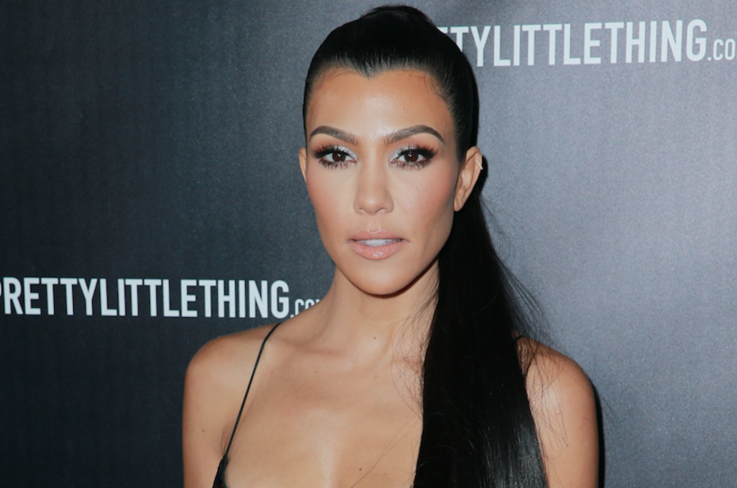 Kardashian is posting content via her Instagram story that's not related to her feud with Kardashian West. Some of the content links back to her official website, including the post titled "These Things Are Always On My Grocery List." She shared pictures from a Los Angeles Dodgers baseball game she attended Friday. In both her Instagram story and feed, she shared behind the scenes photos and footage from family's newly released Calvin Klein advertisement as well.
The Kardashian sibling's feud stemmed from a photo shoot the pair were scheduled to do together. The mother of three was being "difficult," according to Kardashian West. The eldest sibling didn't want to accommodate a lot of time within her schedule for the photo shoot or help plan for it, saying: "If I'm out by 4, that's all I need and I don't think I'm going to get there and change my mind. If no one's going to be ready on time and I'm like lingering around, I'm leaving at 4 p.m. and I don't care what anyone says."
The pair began to verbally attack each other from across the room. The argument led their mother, Kris Jenner, and younger sister, Khloé Kardashian, to intervene. Kardashian couldn't take the heat. She left the room after Kardashian West said, "No one wants you in the shoot so get the f*** out of here."
Kardashian did, however, elaborate on her feud with Kardashian West to E! Online Friday. In speaking with the entertainment news outlet, she suggested their issues are "ongoing."
"I think it started at the end of Season 14, a lot of tension building between us," Kourtney, 39, shared with E! Online. "I felt like every day almost I was being picked on and criticized and I just couldn't take it anymore."
Keeping Up With the Kardashians returns for Season 15 at 9 p.m. ET Sunday on E!
Kourtney Kardashian Ignores Kim Kardashian's Response on Instagram and Twitter | Culture