K-pop boy band Monsta X are releasing a new single on September 10, while I.M, one of the band's rappers, also released a new solo track.
The group has been drip-feeding fans with hints about the new Monsta X song "One Day" this week, including a music video teaser on September 9.
"One Day" marks the band's latest all English track following various singles released from their previous all English album All About Luv from 2020.
Here we look at everything we know so far about the band's upcoming new music.
New Monsta X Song Lyrics
In a September 8 post on Twitter, Monsta X shared an image bearing the Monsta X logo and the words: "Wish I could have made you love me".
Alongside the post, the band wrote: "Maybe #OneDay I will...#MONSTAX #MONSTA_X #몬스타엑스 #ONEDAY."
New Monsta X Song Clip
In a subsequent September 8 post on Twitter as well as Instagram, Monsta X revealed a clip from their upcoming new single, sharing the lyrics in a video.
The track's bright and uplifting feel featured lyrics that read: "They say hindsight's 20/20. Maybe I'll, maybe I'll see it one day, one day, one day I will. Ya I wish I could have made you love me. Maybe I'll, maybe I'll feel it one day, one day, one day I will."
New Monsta X Music Video
Monsta X released an official teaser of the music video for "One Day," ahead of the track's official release on September 10. The teaser was shared on the official YouTube channel of Monsta X.
The video, featured mostly in black and white, sees individual members in pensive mood in different settings against an instrumental music backdrop. The clip concludes with members outdoors looking up at a night sky lit up by fireworks.
The video also includes Monsta X member Shownu, the band's leader who in July officially enlisted in the military in South Korea, where national service is mandatory for all men.
"One Day" is the latest Monsta X song since the release of "Kiss or Death" in July. The band's latest album One of a Kind, their ninth EP, was released on June 1, featuring the title track "Gambler."
Where to Get New Monsta X Song
Fans can "pre-save" the upcoming new Monsta X single "One Day" on the music streaming services Spotify, Apple Music and Deezer.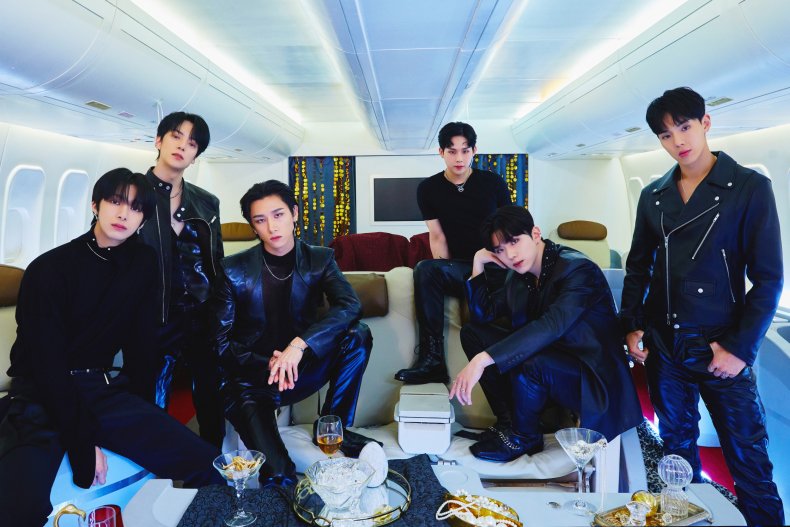 I.M's New Solo Single
In a tweet on September 3, Monsta X announced the release of a new track from I.M titled "Loop," which is available on Spotify and Apple Music.
The tweet also shared album artwork that read "I.M SINGLE ALBUM" along with the name of the latest single.
The track was released via Baverse Studio, along with a music video shared on its YouTube channel and Instagram account.
According to Bandwagon, a music news website based in southeast Asia, I.M's upcoming new single album will be released on September 21.
I.M is also featured in an episode of the "Welcome to my Baverse" video series by Baverse Studio in which he gives his thoughts on his career and life as a K-pop star. The rapper also narrates an animated film for the series.
The latest single by I.M is not his first solo venture. Back in February, the rapper released his solo mini album Duality, along with a music video for one of its featured tracks "God Damn".
I.M has also written and produced several Monsta X songs, including "Rotate" from the band's latest album as well as "Night View," "Zone" and "U R," among others, from previous Monsta X albums.