'KPOP' Musical Writer Jason Kim Talks Bringing Korean Culture to Broadway
The global phenomenon that is Korean pop music has confidently swept global music charts in the last decade, and now, it is taking over Broadway.
On November 27, an electrifying new musical, KPOP, is set to open at the Circle in the Square Theatre in New York City, telling the story of a young singer and her entertainment label, and the risks and rewards that come with being a K-Pop idol.
The show, written and conceptualized by playwright and television writer Jason Kim, is the first time that an aspect of the Korean culture has been showcased on a Broadway stage—a milestone that, Kim shared, first came with some feelings of pressure.
"To be honest, I realized sort of early on in writing this that there wasn't any feasible way for me to represent all of the country or all of the genre," Kim told Newsweek. "And so, I sort of freed myself of that obligation and instead tried to write as freely as possible."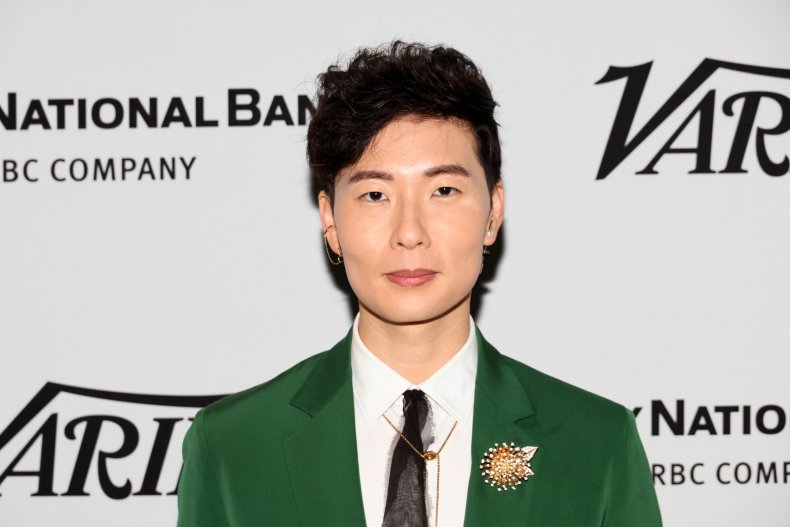 Kim began writing the show about a decade ago, gathering inspiration from some of his favorite backstage musicals like Gypsy and Dreamgirls, before KPOP made its first theatrical debut in 2017 at the Ars Nova.
The show began as an immersive experience on the off-Broadway stage, and Kim wanted to bring that same immersive energy in a new light to the new stage.
"Our goal in bringing it to Circle was to move the show around the audience," Kim explained. "So we sort of had this container where you're up close and personal with all of these fictional K-pop stars, and it still feels like the show is kinetic and constantly in movement, except this time, you're sitting and you get to drink your drink."
Having come from South Korea to the United States when he was a child, Kim has always loved K-pop, admiring groups like Epik High for their meaningful, confessional lyrics. While he did not want to take inspiration from specific K-pop groups for the show, Kim still did thousands of hours of research into the world of being an idol trainee and wrote songs that were diegetic—ones that both furthered story and existed as pop performances within the stylistic universe he had created.
"It was a challenge, I'm not going to lie," Kim laughed. "But it was also really fun because it's something that I never thought I would encounter as a writer, and it really calls upon a specific part of storytelling, to be able to lay the groundwork for that kind of music to be featured."
"What feels so special about it is that it may have started on the page, but what you're seeing in front of you, the show is so many steps past the page, to three-dimensionalize it and to give life to these characters. So many people had to spend countless hours trying to do that," he added.
Kim attributed the cast as the creators of such a reality. The show stars 18 Broadway debuts, several of them with K-pop experience, including Luna, a former member of the K-pop girl group f(x), who plays the central character of MwE.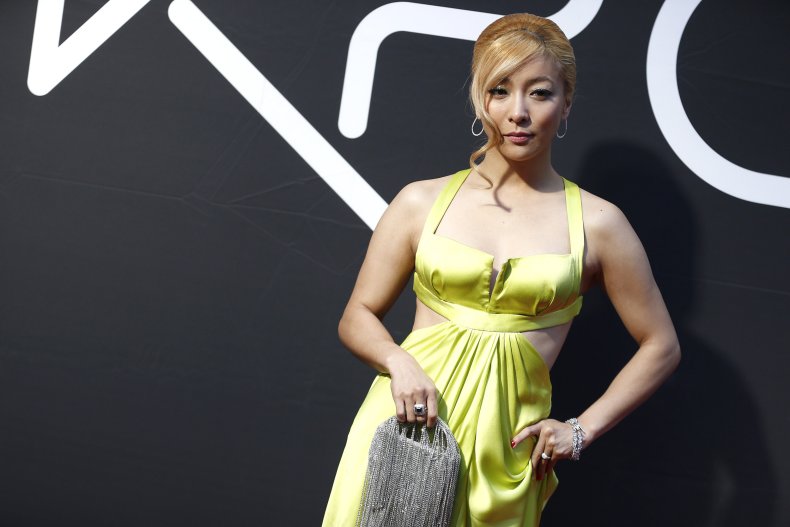 "To see that level of talent on stage, every night, performing night after night, it's a really special experience," said Kim.
For those going to see the show, all Kim asks is that you "come have fun."
"I have this yearning coming out of the pandemic to be part of a communal experience, especially one that feels sort of escapist and just as entertaining and as fun as possible, so we really wanted it to feel like that," Kim said.
KPOP will open officially on November 27.