Lawyer Sidney Powell says that the FBI likely had a "substantial or leading role in creating" the insurrection at the Capitol on January 6.
Powell famously promised to "release the kraken" last year by using her legal prowess to keep former President Donald Trump in power despite his loss in the presidential election. She expressed support for the claim of FBI involvement in the Capitol riot during a recent interview with conservative commentator Brannon Howse, who asked Powell whether she agreed with "some members of Congress" who have promoted the conspiracy theory.
"I think they were [involved]," Powell said in a Lindell TV clip shared to Twitter by PatriotTakes on Friday. "It would be very surprising, given what you've disclosed on your show with your prior whistleblower, and their mode of operations lately in the last decade, if they didn't have a substantial—if not leading—role in creating the entire debacle."
Powell is far from the only conservative to support the fact-free theory, which emerged in an article published last month by the right-wing Revolver News website. The conspiracy was soon popularized by Fox News host Tucker Carlson, who claimed on his popular opinion show Tucker Carlson Tonight that "FBI operatives were organizing the attack on the Capitol on January 6."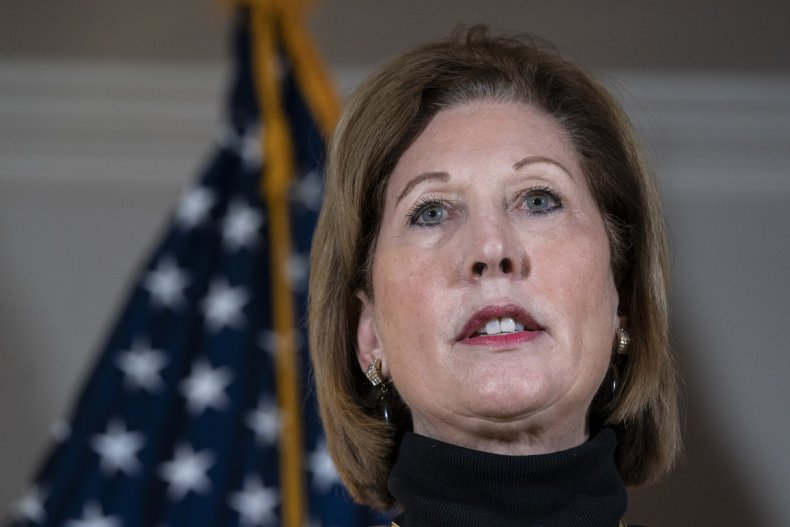 The theory baselessly assumes that unnamed co-conspirators referenced in the indictments of some of those charged in the Capitol riots were FBI agents. There is no clear reason to conclude that individuals named in indictments are FBI operatives or informants simply because they are as-yet unnamed and unindicted.
Regardless of a paucity of facts that support the theory, multiple Republican members of Congress, likely including those referenced by Howse during his interview with Powell, have promoted the conspiracy in recent weeks.
Rep. Matt Gaetz (R-Fla.) expressed support for the theory on Twitter by sharing a clip from Carlson's show that featured an interview with Revolver News editor Darren Beattie—a former Trump speech writer who was fired in 2018 after it emerged that he had attended a conference with white nationalists.
Rep. Marjorie Taylor Greene (R-Ga.) retweeted Gaetz while speculating that the so-called "deep state" was "deeply involved in Jan 6th." During a recent joint appearance with Gaetz on former Trump adviser Steve Bannon's War Room: Pandemic podcast, Greene said that FBI involvement in the riot "possibly" explained "what happened."
Powell, like Greene and Gaetz, has also espoused support for conspiracy theories that claim the 2020 election was "stolen" from Trump. That falsehood was fervently promoted by some of Trump's supporters, who held related signs and chanted slogans like "hang Mike Pence," as they violently breached the Capitol on January 6.
Newsweek reached out to the FBI for comment.