Kremlin Dismisses Fillon Introduction Report as 'Fake News'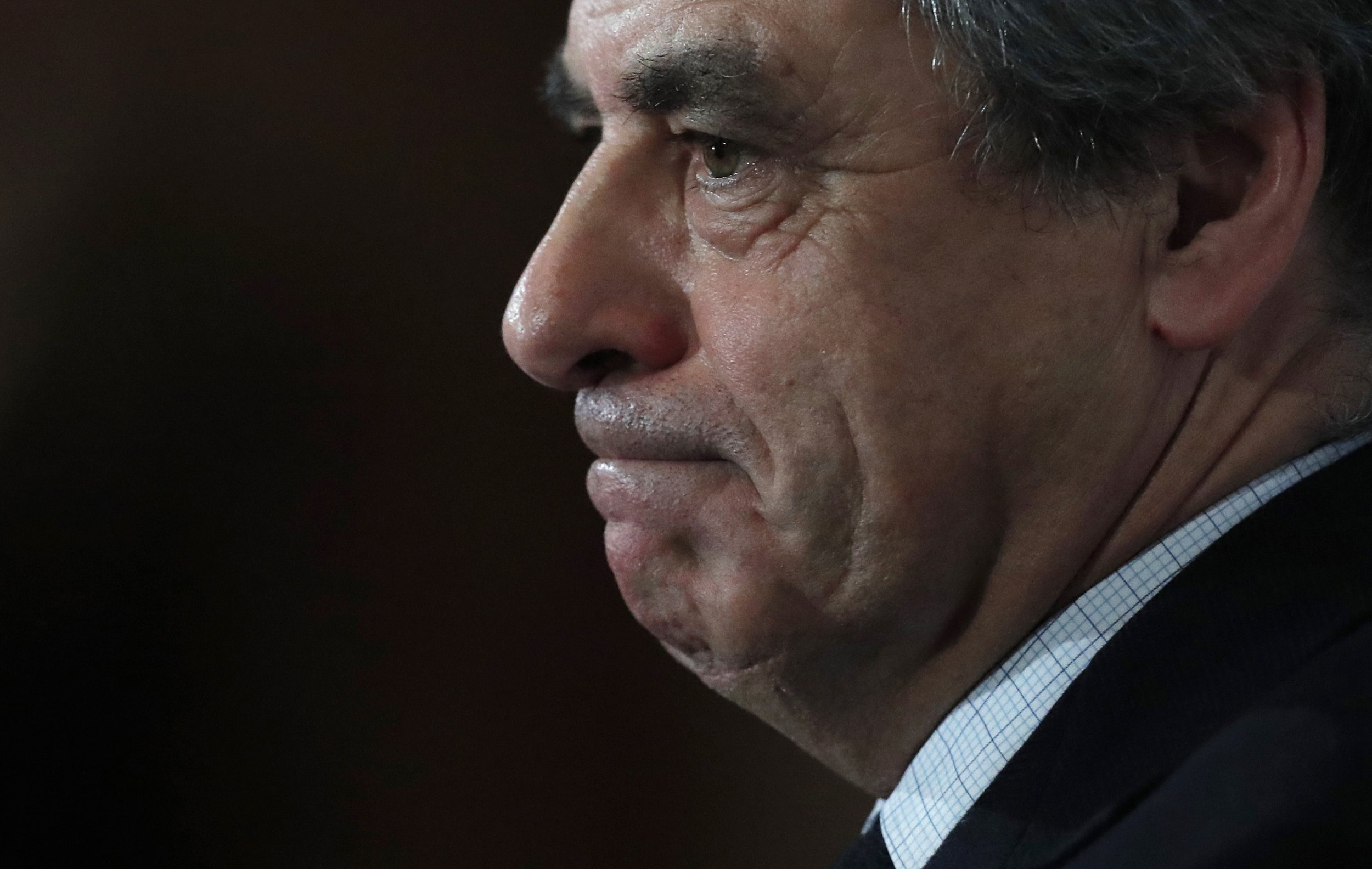 The Kremlin has dismissed allegations that French presidential candidate François Fillon received $54,000 to set up a meeting between a businessman and Russian President Vladimir Putin, Deutsche Welle reports.
France's investigative and satirical print newspaper Le Canard Enchaîné published a report Wednesday alleging that former prime minister Fillon, who set up a consultancy in 2012 before running for parliament, was rewarded after serving as a kind of fixer for a Lebanese billionaire.
The newspaper claims Fillon ensured businessman Fouad Makhzoumi had a meeting first with Putin, then with Fillon's former chief of staff, Patrick Pouyanne, who now heads French energy company Total, in St Petersburg two years ago.
Putin's spokesman Dmitry Peskov confirmed both meetings took place but dismissed the report "fake news" for insinuating Fillon had anything to do with arranging the meetings, which took place on the sidelines of the annual St Petersburg business forum. According to Peskov, Putin sought to meet all entrepreneurs at the event, but did not arrange beforehand whom he would reach out to.
Get your unlimited Newsweek trial >
"For that you absolutely do not need any middleman and everything goes ahead completely 'on the fly' as they say," Peskov said.
Fillon's aide Bruno Retailleau denied any wrongdoing and said the candidate's work was "absolutely legal."
Kremlin Dismisses Fillon Introduction Report as 'Fake News' | World