Kremlin Calls U.N. Security Council Talks 'PR Stunt,' Accuses U.S. of Stirring 'Hysteria'
The U.N. Security Council is holding a meeting with the U.S and Russia on Monday to discuss Moscow's actions on the Ukrainian border, which Washington called a threat to international peace, while Russia refers to the meeting as a "PR stunt."
Although the Associated Press reported that Ukrainian President Volodymyr Zelenskyy said there wasn't further Russian escalation on Friday, the meeting is another high-level diplomatic effort as officials still are concerned about Russia's actions.
Speaking with U.S. President Joe Biden, Zelenskyy played down the fear of an impending war, saying the Western fear of an invasion has caused investors in the Ukrainian financial markets to cash out, according to AP.
In a statement released last week, U.S. Ambassador Linda Thomas-Greenfield said, "Russia is engaging in other destabilizing acts aimed at Ukraine, posing a clear threat to international peace and security and the UN Charter."
However, Russian Deputy U.N. Ambassador Dmitry Polyansky tweeted on Friday hoping Security Council members "will not support this clear PR stunt."
A vote on holding the meeting passed 10-2, with Russia and China the only opposition, while three countries abstained, AP reported. For the meeting to be approved, it needed nine votes.
During the meeting, the council will hear from a senior U.N. official. Then, the 15 members, including Russia, the United States and European members France, Ireland, the United Kingdom and Albania, will read statements. Ukraine will also speak under the council's rules.
Chinese U.N. Ambassador Zhang Jun was opposed to the meeting, AP reported.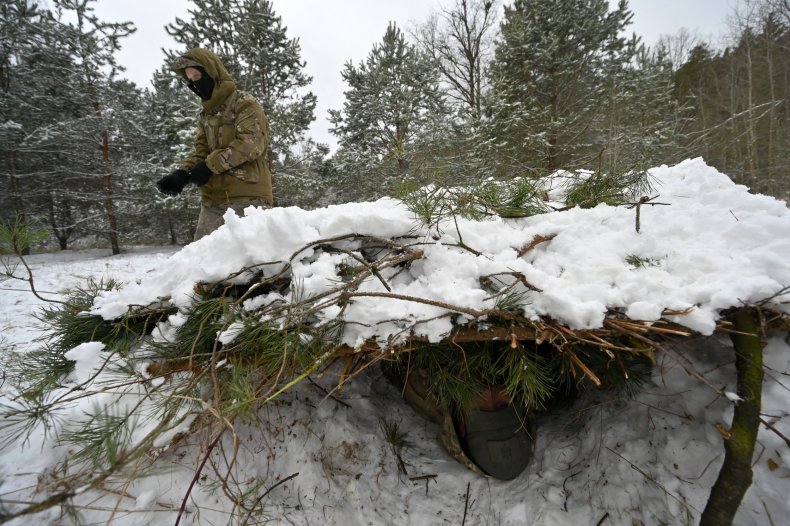 "Russia has said clearly they have no intention to have a war," and the Security Council should "help to de-escalate the situation instead of adding fuel to the fire," Zhang said.
Kremlin spokesman Dmitry Peskov said Monday that "hysteria promoted by Washington triggers hysteria in Ukraine, where people are almost starting to pack their bags for the front line," AP reported.
Last week, Thomas-Greenfield said council members need to "examine the facts and consider what is at stake for Ukraine, for Russia, for Europe, and for the core obligations and principles of the international order should Russia further invade Ukraine," according to AP.
Despite Russia deploying more than 100,000 troops to the Ukrainian border, Moscow continues to deny any plans to attack. However, it demanded that NATO block Ukraine from ever joining the alliance, roll back forces from Eastern Europe and stop the deployment of weapons near the Russian border. According to the AP, NATO and the U.S. called the demands impossible.
In addition to the Security Council, U.K. Prime Minister Boris Johnson will speak with Russian President Vladimir Putin on Monday to encourage Russia to "engage diplomatically," and "step back."