'Phenomenal' Similarities Between Vladimir Putin and Donald Trump's Foreign Policy, Claims Kremlin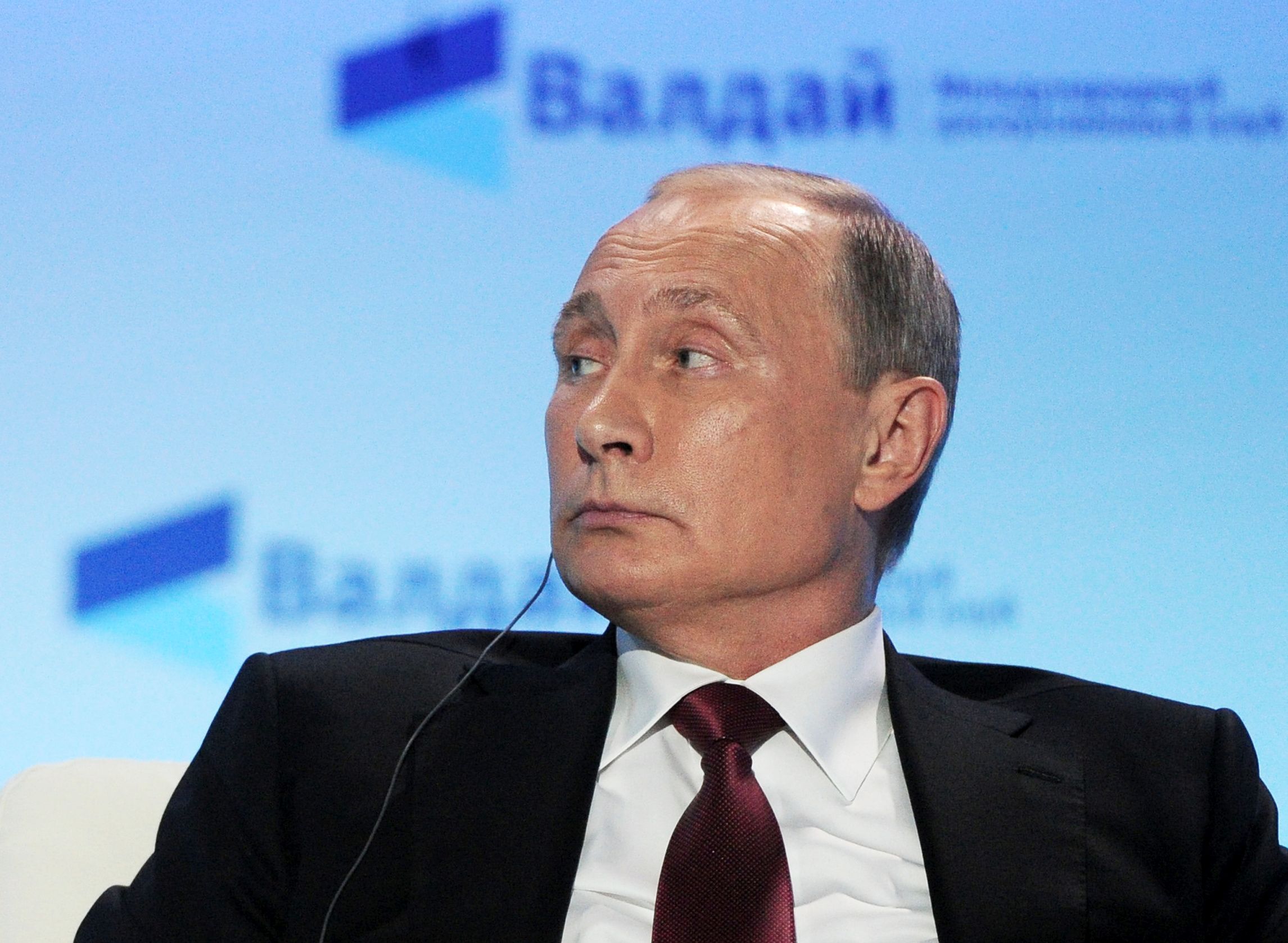 Russian President Vladimir Putin and U.S. President-elect Donald Trump's conceptual approaches to foreign policy share "phenomenal" similarities, according to Putin's spokesman.
Although the Russian government has denied taking active measures to ensure Trump's success in the U.S. presidential election Tuesday, Russia's ruling party and other political establishment groups celebrated Trump's triumph, expecting decreased U.S. criticism of Russia's domestic and foreign policy.
According to Dmitry Peskov, Trump and Putin's visions of foreign policy bear a striking resemblance, based on Putin's recent speech at Russia's Valdai Club forum and Trump's speech after winning the election.
"If you recall the relevant excerpt from Putin's speech at the recent Valdai forum, and compare it with a corresponding passage in the speech yesterday that Trump gave when he spoke after it became known that he is the president, they made the same basic promises with regards to foreign policy and it is striking," Peskov said in a press briefing, Russian news agency Interfax reported.
Peskov said he was referring to Trump and Putin's openness to negotiate internationally for the benefit of their national interest.
"It is phenomenal how they got to be so close in their conceptual approaches to foreign policy," Peskov said, adding that this is reason for "very moderate optimism" that Russia can develop this relationship further.
Since Trump's win, Russia's Deputy Foreign Minister Sergey Ryabkov and Peskov himself have said Russian government experts had established contact with Trump's team during the election campaign. Peskov said Russia had reached out to Trump's rival Hillary Clinton as well.
Neither Russian official stated when the contact took place, adding to the aura of ambiguity around the relationship between Putin and Trump. As late as August, Peskov himself said: "President Putin has never had any contact with Trump, never spoken to him, including by telephone. The same goes for all of his staff."
Trump boasted twice in 2014 of contacting Putin, telling Fox News that "when I went to Russia with the Miss Universe pageant, he contacted me and was so nice." Trump then told a National Press Club event that recently he "spoke indirectly and directly with President Putin, who could not have been nicer."
During his election campaign, Trump said repeatedly he would "get along very well" with Putin, before saying he has "no relationship" with him in July, after an alleged Russian hacking campaign targeted his opponent, Clinton.
Speaking to AP, the Trump campaign denied meeting with Russian diplomats, and the Clinton campaign has not yet responded to Newsweek's request to comment.