Kremlin Says Trump Sanctions Deal "Hardly Possible" Before Meeting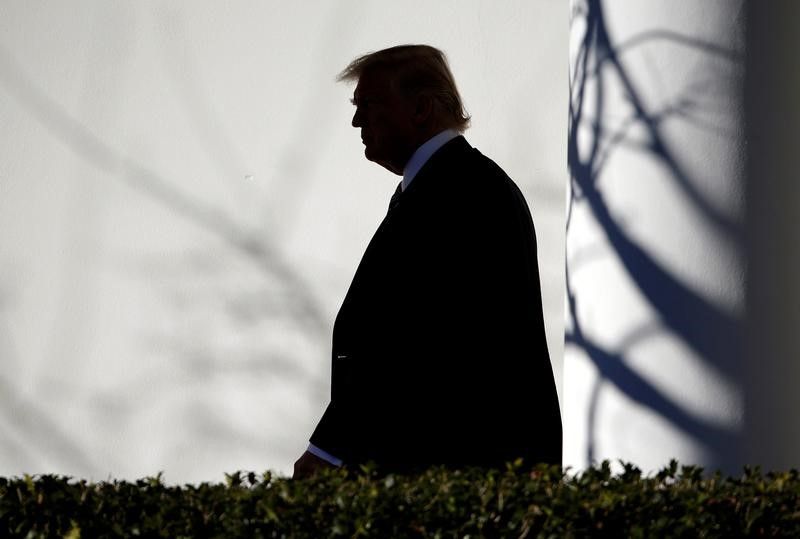 Russian President Vladimir Putin's spokesman has dismissed the chances of the U.S. and Russia striking a deal to lift sanctions on Moscow before the country's leaders set a date for their first meeting.
U.S. President Donald Trump has twice pondered a lifting of sanctions since taking office, once in favor of nuclear disarmament and another time backing forming some joint front with Russia against militant group Islamic State (ISIS) in Syria. Both options prompted concern as neither pertained to the reason sanctions were implemented—Russia's armed incursion into neighboring Ukraine.
Trump quashed speculation Friday that his phone call with Putin Saturday would include his announcement of dropping sanctions. However, it remains unclear whether he plans an imminent lifting of sanctions and, if so, whether the condition for their lifting will be related to Ukraine or involve a deal of a different policy area.
The Kremlin said Monday that issues, such as having Putin and Trump meet face-to-face, took precedence to any haggling about sanctions. Peskov said no deal on sanctions was being discussed at present.
"Talking about any such deal is hardly possible at the moment," Peskov said, state news agency Itar-Tass reported. "First, we must set a date a place for the meeting of the two presidents. Once the meeting is in motion, the governments will have a chance to continue discussing these issues mentioned in the phone call more substantially."
This meeting could take place before the G20 summit this year, which is set for July, Peskov said.
Peskov also juxtaposed the tone of conversation between Trump and Putin, with that of his more critical predecessor President Barack Obama, who instigated the sanctions.
"It was largely more positive from the perspective of the two leaders affirming respect as a very important principle of bilateral relations," Peskov said, saying that "in recent years this deficit of mutual respect was largely the reason for the degradation of our relations."
Russian officials have not been united on whether or not they expect the Trump administration to drop sanctions in earnest, as over the last month Deputy Prime Minister Igor Shuvalov has hailed 2017 as the year when sanctions will likely be lifted, while shortly after Prime Minister Dmitry Medvedev dismissed any speculations that lifting sanctions would occur soon.