Kremlin Eyes Competition With Elon Musk's SpaceX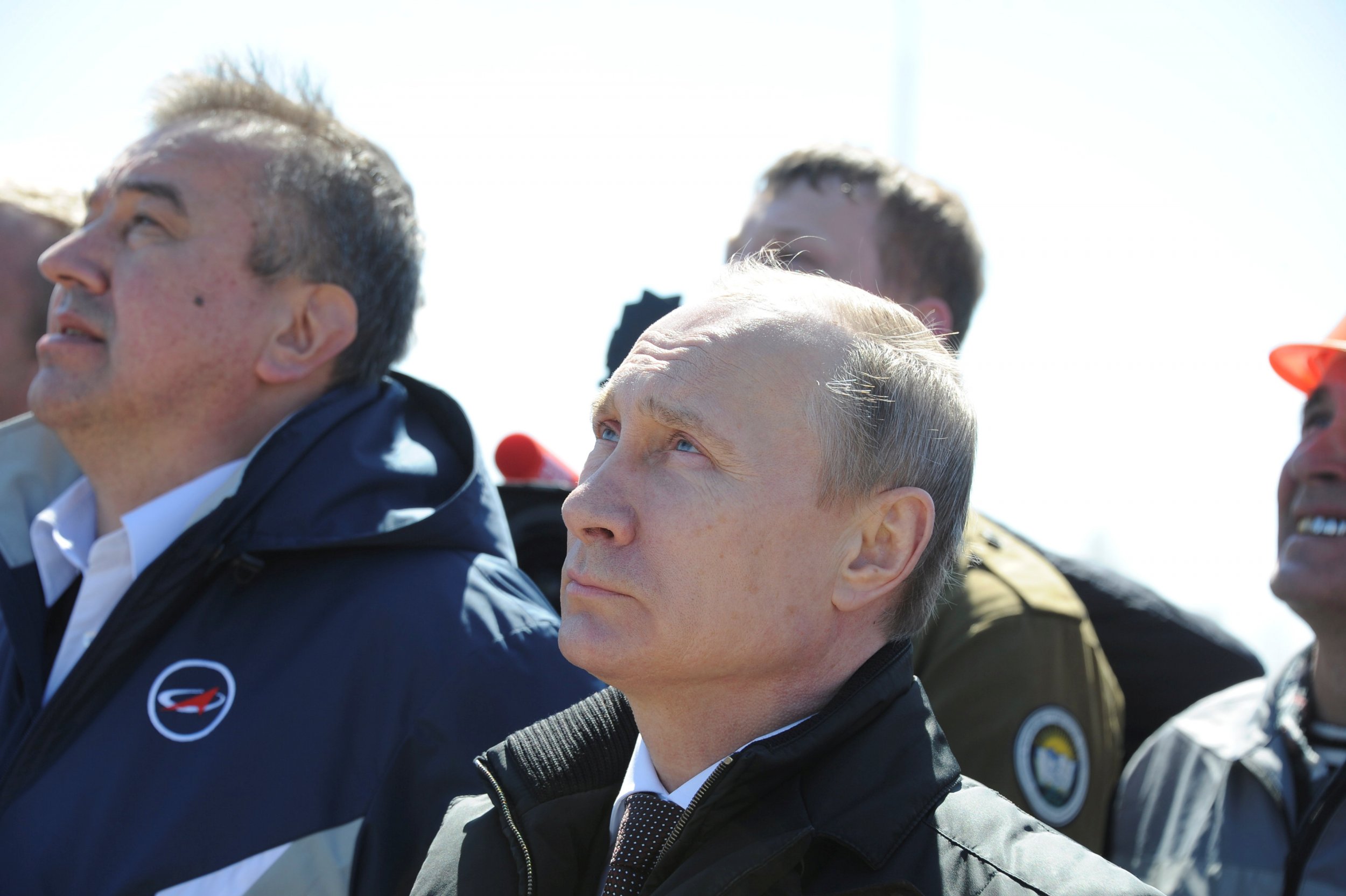 The Kremlin is confident Russia's state-run space agency can compete with the most ambitious companies in the field, including Elon Musk's SpaceX.
Russian President Vladimir Putin's spokesman Dmitry Peskov mentioned the subject of space in his daily press briefing the day after Musk's SpaceX successfully launched the first ever rocket made from recycled materials into space.
"We follow technological breakthroughs very carefully in the Kremlin and in the relevant state institutions," Peskov told state news agency Itar-Tass. "Competition is fierce enough. But we have all grounds to suppose that we can make a worthy contribution to this competition."
Russian Deputy Prime Minister Dmitry Rogozin also commented on the SpaceX launch, sending Musk "heartfelt congratulations" to Musk. He also used the opportunity to talk up Russia's space exploration efforts, claiming that Roscomos had various ongoing projects. "It is extremely important to retain, for more than just the purposes of prestige, the status of a great space state, which has to correspond totally with new work, new ideas and new technology," he said.
However, Peskov hinted at the problems Roscosmos faces when he said that the agency is going through a period of "transformation."
The state-funded agency has endured a difficult few years financially, partly due to Russia's economic crisis, stemming from low oil prices and the political fallout with the West over the conflict in nearby Ukraine in 2014. Sanctions placed on Russian companies by the EU and U.S. have affected the economy and contributed to the falling value of the ruble.
The volatility of Russia's currency has also affected Roscosmos, leaving it unable to plan its spending and make appropriate budget demands. The agency is reliant upon imported materials for construction of satellites and other projects and the fluctuating currency has left it unable to make accurate estimates on spending. Though due last year Roscosmos does not expect to submit its budget demands until 2025. The agency has nonetheless claimed repeatedly that it maintains its ambition to send a manned mission to the moon.