Kremlin Critic Alexei Navalny Personally Phones Putin's party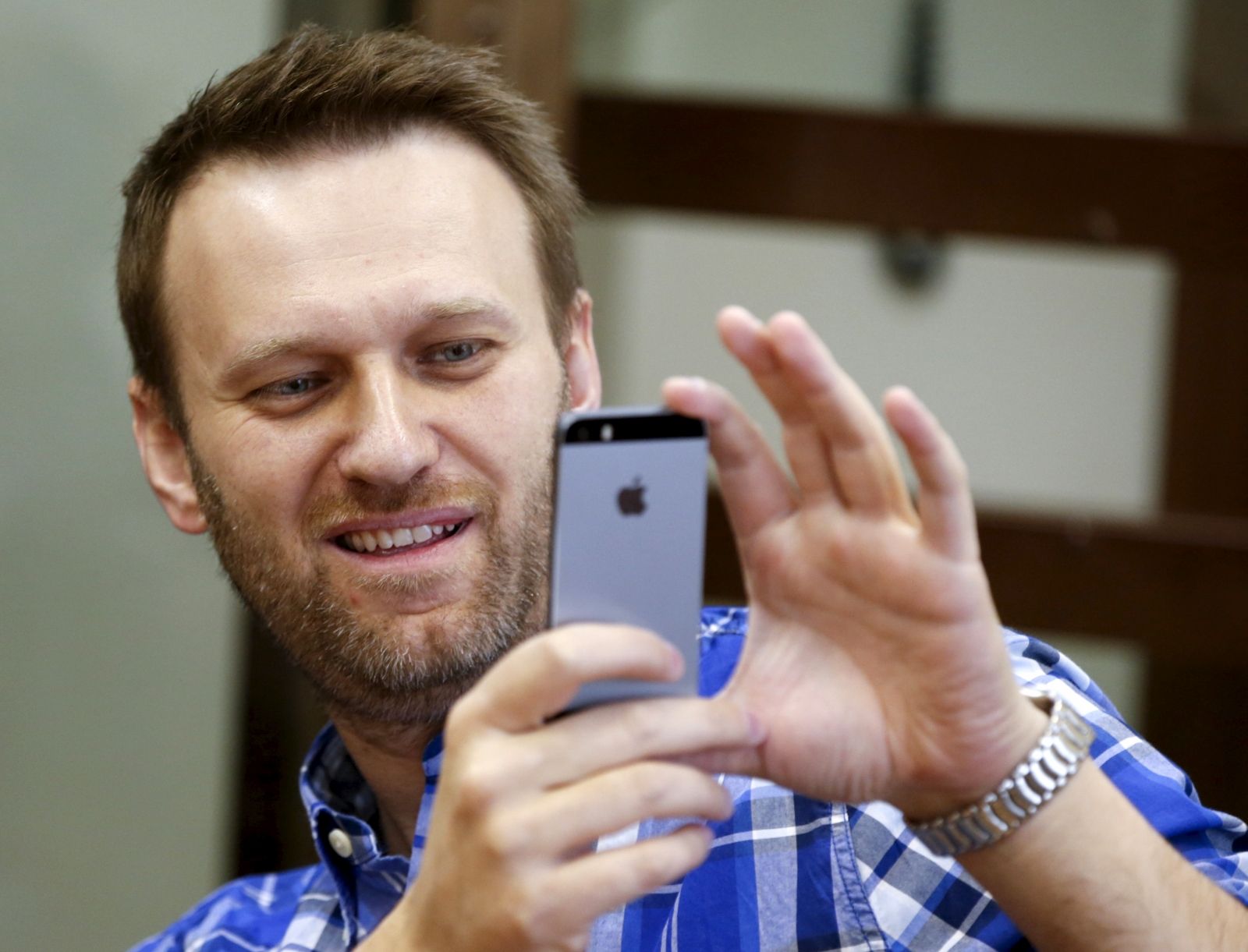 Kremlin-critic and Russian opposition leader Alexei Navalny has personally contacted Russian president Vladimir Putin's party, United Russia, to oversee the registration of his own before the upcoming municipal elections.
Navalny, who was found guilty of misappropriating funds in a trial which international commentators have held to be politically motivated, is currently campaigning alongside supporters of Putin-critic Boris Nemtsov, who was shot dead near the Kremlin in February. Members of both parties have previously faced difficulty whilst trying to campaign as the Kremlin attempts to halt their activities, often on the grounds of formalities.
It was therefore surprising that Sergey Neverov, the council secretary of United Russia posted a message on Facebook explaining that a man purporting to be Alexey Navalny had phoned him to discuss the upcoming election.
"Alyosha (Alexei), does your office know about the call?" Neverov wrote. Navalny today confirmed it was him who phoned Neverov on his blog, before explaining his reasoning.
Navalny's Party of Progress and Nemtsov's party the RPR-Parnas are currently collecting signatures from potential voters ahead of September's municipal elections in Russia—a legal requirement for a candidate to be eligible. Navalny's conviction will prevent him from running against Putin in the 2020 presidential elections, while he has previously been prevented from attending public events after being arrested for leafleting or detained without explanation.
In a bid to ensure the Kremlin has no legal foundation to foil his party's efforts to put forward eligible candidates in the September elections Navalny phoned Neverov to invite him to inspect the progress of his party's application.
"We understand perfectly well that the attempt to keep us from standing for election will be connected with a declaration that our signatures are 'bad,' 'fake,' 'scribbled' etc. This is what United Russia do all the time," Navalny wrote on his blog today.
"To that end our goal is not only to honestly collect 13,000-14,000 signatures but in the meantime to also daily provide evidence show and prove that this is a genuine collection of signatures," he added.
In the three regions that Navalny and his allies are campaigning to put forward candidates, Kaluzhskaya, Kostromskaya and Novosibirskaya, the party needs to collect 4500, 2800 and 11,700 signatures respectively.
"It is most difficult in Novosibirskaya region because the requirements are the highest and the deadline is the tightest," Navalny added.
Neverov is the representative who oversees the elections in Novosibirsk, according to Navalny, and in a brief conversation the Kremlin-critic offered to meet Neverov on 7 June. Neverov told him he would not be in town until 10 June.
Commenting on Neverov's subsequent Facebook post, Navalny writes that it is testament to the "huge impression" his call provoked in the United Russia member. Navalny claims that the incident has not left his press secretary with fond feelings for Neverov since his Facebook post also contained her phone number from which Navalny called Neverov. "She now curses his name because they have been phoning her all night," he wrote.
Municipal elections take place every year in Russia in September, while parliamentary elections for the legislature's lower house, the state Duma, are scheduled to take place December 2016. Russia's next presidential elections are not due before 2018.