Kremlin Critic Says Putin's Daughter Landed Plum Job at University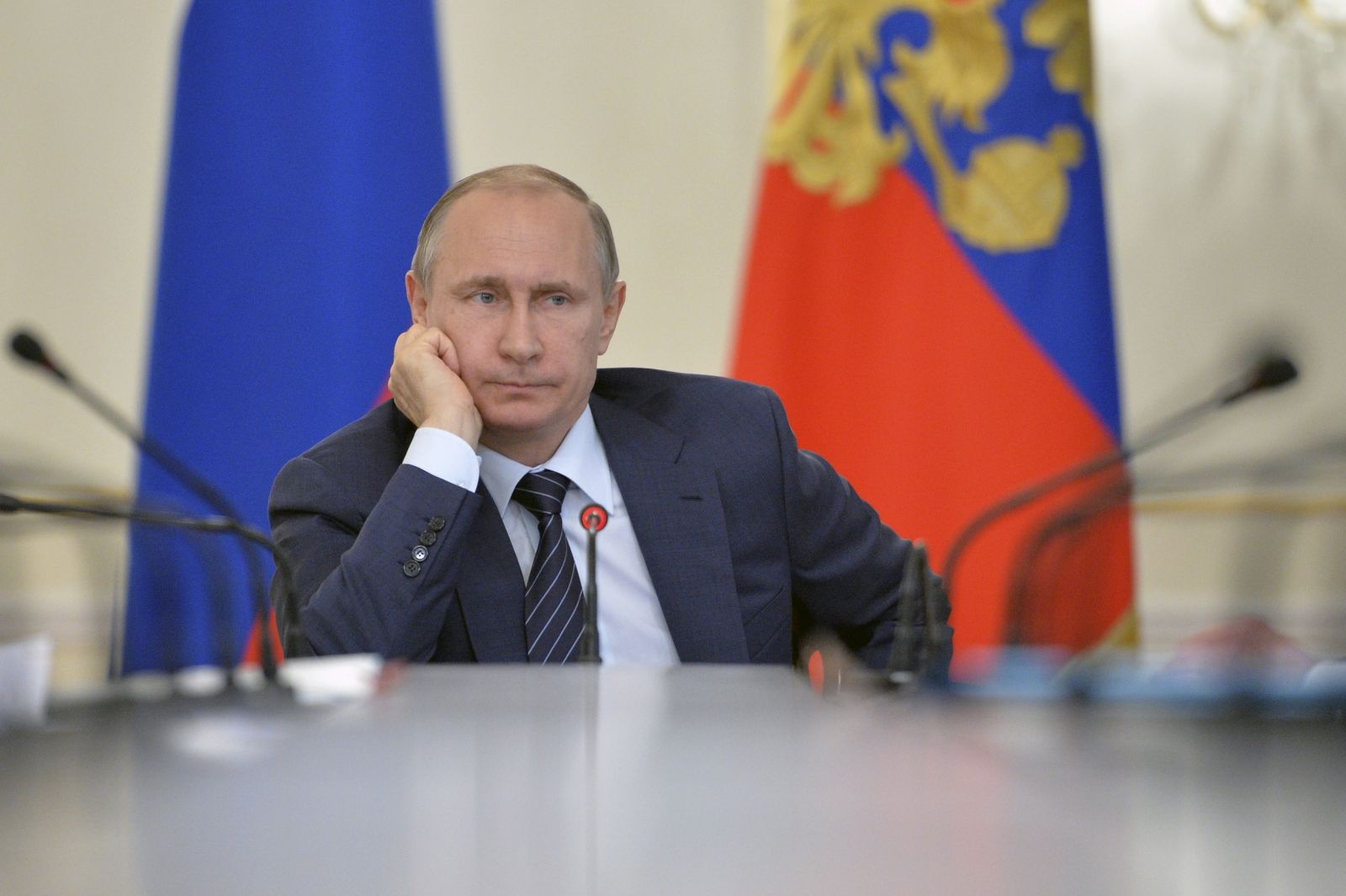 A young woman rumoured to be Russian president Vladimir Putin's daughter has been appointed to her fourth administrative post in Moscow's prestigious State University (MGU), according to Kremlin-critic Alexei Navalny.
The exact identity of Putin's two daughters Katerina and Maria has been shrouded in secrecy since the early days of their father's presidency. The two appear in childhood photos from 20 years ago but have since virtually disappeared from public scrutiny. In January, prominent Russian blogger Oleg Kashin reported that 28-year-old Katerina Vladimirovna Tikhonova, the director of a foundation behind MGU's expansion, was Putin's younger daughter, after Russian business news channel RBC aired a story on the MGU project.
Though RBC did not explicitly link the woman to Putin, Kashin was among those who did so immediately, writing that "Putin's daughter has been found." Tikhonova, according to him, was the maiden name of Putin's mother-in-law and Katerina has used it as a pseudonym.
Now Alexey Navalny, Putin's most prominent critic still residing in Russia, reported on Monday that Tikhonova has been appointed to be deputy vice-rector of MGU.
MGU was not immediately available to comment and Newsweek could not independently verify Navalny or Kashin's claims that Tikhonova is Putin's daughter. The Kremlin has denied this is the case with Putin's spokesman Dmitry Peskov saying in January that he did not know Katerina Tikhonova. When asked whether the president's daughter worked in MGU, Peskov said he did not know and that his business was the president and not his children.
Tikhonova also serves in the governing body of the university, the academic senate - a privilege Navalny says is normally reserved for professors and deans. Besides those two positions, Tikhonova also appears to be listed as heading the university's foundation to support young scientists and a research centre run by MGU.
"MGU is a terribly corrupt institution," Navalny writes on his blog, adding that the evidence for Tikhonova's latest post is an internal MGU document with a staff list which an anonymous MGU source referred him to. The document dated March denotes that a K.V. Tikhonova does work as a deputy for a vice-rector in the university, however she is not listed on any public staff file as an employee of any specific rectorate in the university, according to Navalny.
Putin's personal life is a subject of much fascination in Russia due to his huge influence in Russian public debates and his apparent lack of focus on his family. Last summer Dutch media reported that his elder daughter Maria had been living in the Netherlands and fled in the aftermath of Malaysian Airlines flight MH17 going down over eastern Ukraine. Dutch tabloids linked the incident with her reported departure, however it has never been confirmed she was there in the first place.
In November Putin offered a rare comment on the whereabouts of his daughters in an interview with state news agency Itar-Tass, saying that "they live in Moscow."
"We will see each other when I get home," Putin added, explaining that his schedule is busy but he sees both of them once or twice a month.