Kremlin-Critic Sobchak 'Leaves Russia' on Rumours of Dissident Hit-List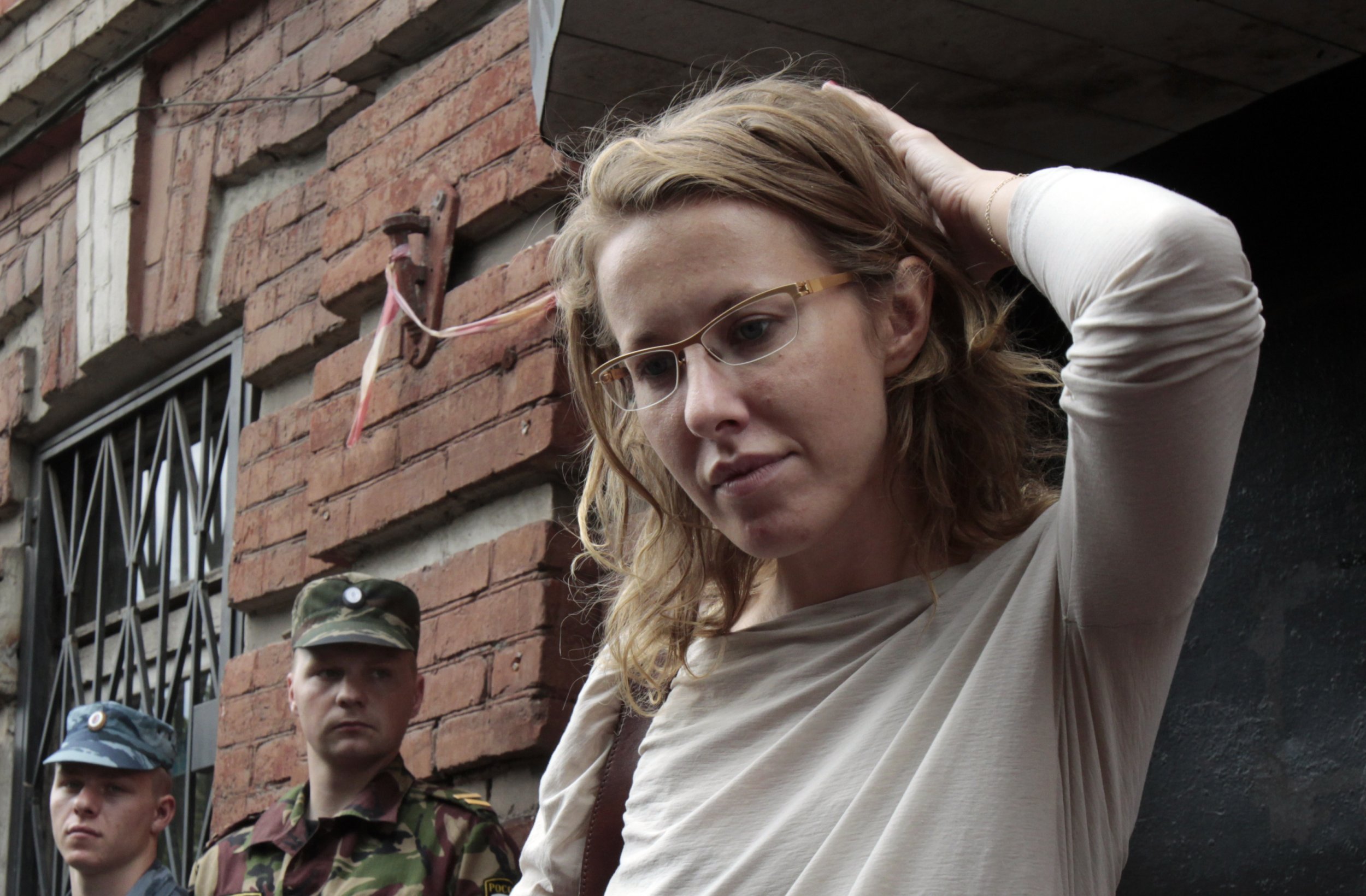 One of Russia's most high-profile journalists and opposition figures Xenia Sobchak has left Russia after security services told her she had become a target for the killers of Russia's opposition party leader, Boris Nemtsov, according to reports in the Russian press.
Sobchak told friends she was leaving Russia at a lunch to celebrate her new position as editor-in-chief of the Russian language edition of Women's lifestyle magazine L'Officiel and its first issue with her at the helm last Friday, according to Russian newspaper Kommersant.
The paper reported today that Sobchak's "close friends have unofficially confirmed that she is leaving, not by her own initiative, but on the recommendation of the secret services". According to Kommersant, Sobchak told guests on Friday she would leave Russia on Saturday "for some time".
The journalist and TV personality tweeted today that her friends "may have exaggerated the news of [her] immigration" but neither confirmed nor denied whether she had already left Russia or not.
Today's reports follow the emergence of, what has been referred to as the "dissident's hit list" of potential "enemies of Russia," which consists of prominent Russians who are targeted by the same people who had instigated the murder of Kremlin-critic and opposition party leader Boris Nemtsov in central Moscow last month.
The purported list was the subject of a report in Russia's liberal Novaya Gazeta, earlier this month and it also included Russian oligarch and potential presidential rival to Russian President Vladimir Putin, Mikhail Khodorkovsky, who is currently based in Switzerland, and Alexei Venediktov, the head of one of Russia's biggest liberal outlets, the Echo of Moscow radio station.
Putin's spokesman Dmitry Peskov dismissed reports of the existence of a dissidents hit list on air of the Echo of Moscow last week.
Sobchak is the daughter of Anatoly Sobchak, the former mayor of St Petersburg, in whose administration Putin himself once worked. Although she is close to the Russian president she has transitioned from her socialite reputation as "Russia's Paris Hilton" to a formidable political commentator in recent years, often voicing criticism of Putin and Russia's involvement in the war in Ukraine. She supported the 2011 protest movement against the ruling United Russia party and its leader, Putin.
Five Chechen men have been detained over Nemtsov's murder, though their motives and actual involvement are currently a cause for speculation after one of them, Zaur Dadaev initially confessed to his involvement in the murder but later retracted the confession.
Dadaev and his two cousins who were also detained complained that they were questioned under duress. Subsequently it emerged Dadaev was employed by the internal police force in Chechnya, while local press reported he had been released from the force a day after the murder took place.
The investigators of Nemtsov's murder today have ceased to consider the possibility of the murder being a contract killing and are now operating under the suspicion that the motive for the crime was "ideological, political, racial, national or religious hatred", Russian news agency Interfax reported citing sources "close to the investigation".