Kremlin Denies Putin Is Seriously Ill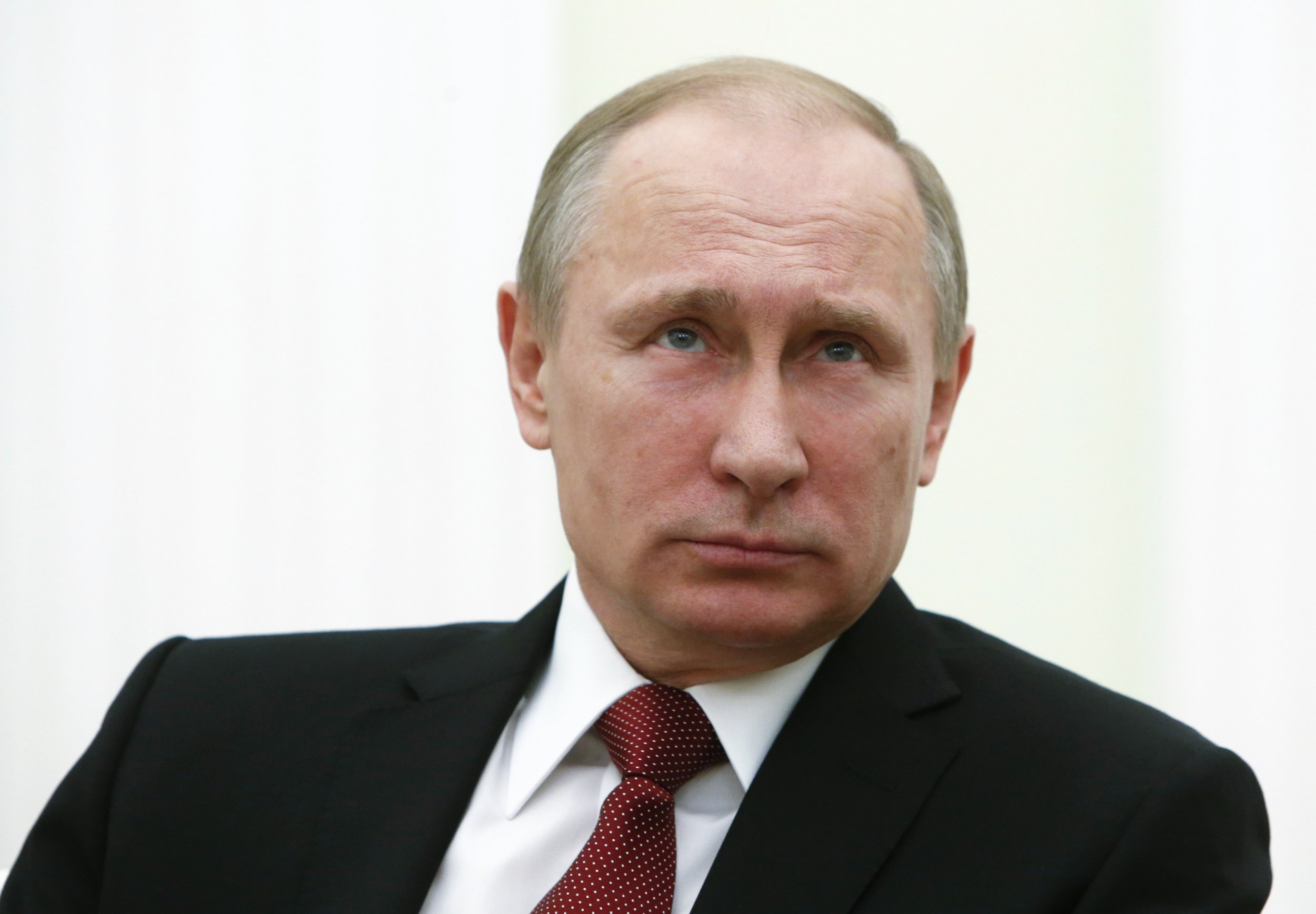 The Kremlin has denied rumours that Russian president Vladimir Putin is seriously ill after he missed two important meetings this week. Putin's spokesman Dmitry Peskov toured the country's biggest news outlets today, boasting that Putin's handshake could still "break your hand", but refused to confirm when the president would make his next appearance.
Putin was due to meet the leaders of Belarus and Kazakhstan in the Kazakh capital today, however yesterday afternoon Peskov announced the meeting would not go ahead as scheduled, while a spokesperson for the Kazakh government told Reuters: "It looks like [Putin] has fallen ill."
Peskov today told press the president would also miss an annual meeting between the country's federal security services chiefs, which he "usually attends", but denied Putin was unwell.
"That the president has not appeared in public since the end of last week is due to his condensed work schedule and non-public meetings," Peskov told radio station Echo of Moscow, adding that the president was "absolutely fine" before adding his assurance that Putin's handshake remained firm enough to break bones.
Peskov evaded the question about when Putin's next televised appearance would be and the radio station reported the president's representative "found it difficult" to give details about whether the annual meeting between the country's security services chiefs would go ahead without him today.
"Yes he normally goes, but this year he was not planning to go," Peskov said. When asked when Putin would appear on television again, Peskov said: "That is not where the issue is," adding there was no reason to worry about Putin's health.
Although state outlets posted footage of the president meeting with Russian mothers to celebrate International Women's Day on March 8, Russian business TV channel RBC said this video was pre-recorded earlier in the week on March 5. The channel reported that eyewitnesses said Putin made a good impression on guests but he appeared "tired".
RBC also highlighted that although the Kremlin's press desk implied that Putin had met with the governor of the region of Karelia yesterday, local press reported that this meeting had actually taken place a week ago on 4 March.
Peskov told RBC that the meeting had taken place as indicated by the Kremlin press service.
The last public appearance Putin made was his meeting with Italian prime minister Matteo Renzi in Moscow on March 5.
Putin's next major public appearance is in five days' time at Russia's central WWII museum and no statement has been made as to whether or not he will reschedule it.
Speaking to RIA Novosti Peskov said that Putin's canceled visit to Kazakhstan could "possibly" take place next week.
Meanwhile the presidential office has had a busy two days despite the lack of public appearances from Putin, as Venyamin Kondratyev was hired as deputy manager of presidential affairs today, while the Kremlin also reported that Putin had also enjoyed a phone conversation with the president of Armenia Serge Sargsian.
Meanwhile speculation about the whereabouts and state of Putin have intensified over the last day, as many have tweeted their thoughts on why Putin has cancelled recent public appearances:
Some pundits offered multiple choice versions, harking back to previous rumours about Putin's times away from the limelight.
Kremlin Denies Putin Is Seriously Ill | World