Kremlin Dismisses Reports Russia Tried Hacking U.S. Voting Equipment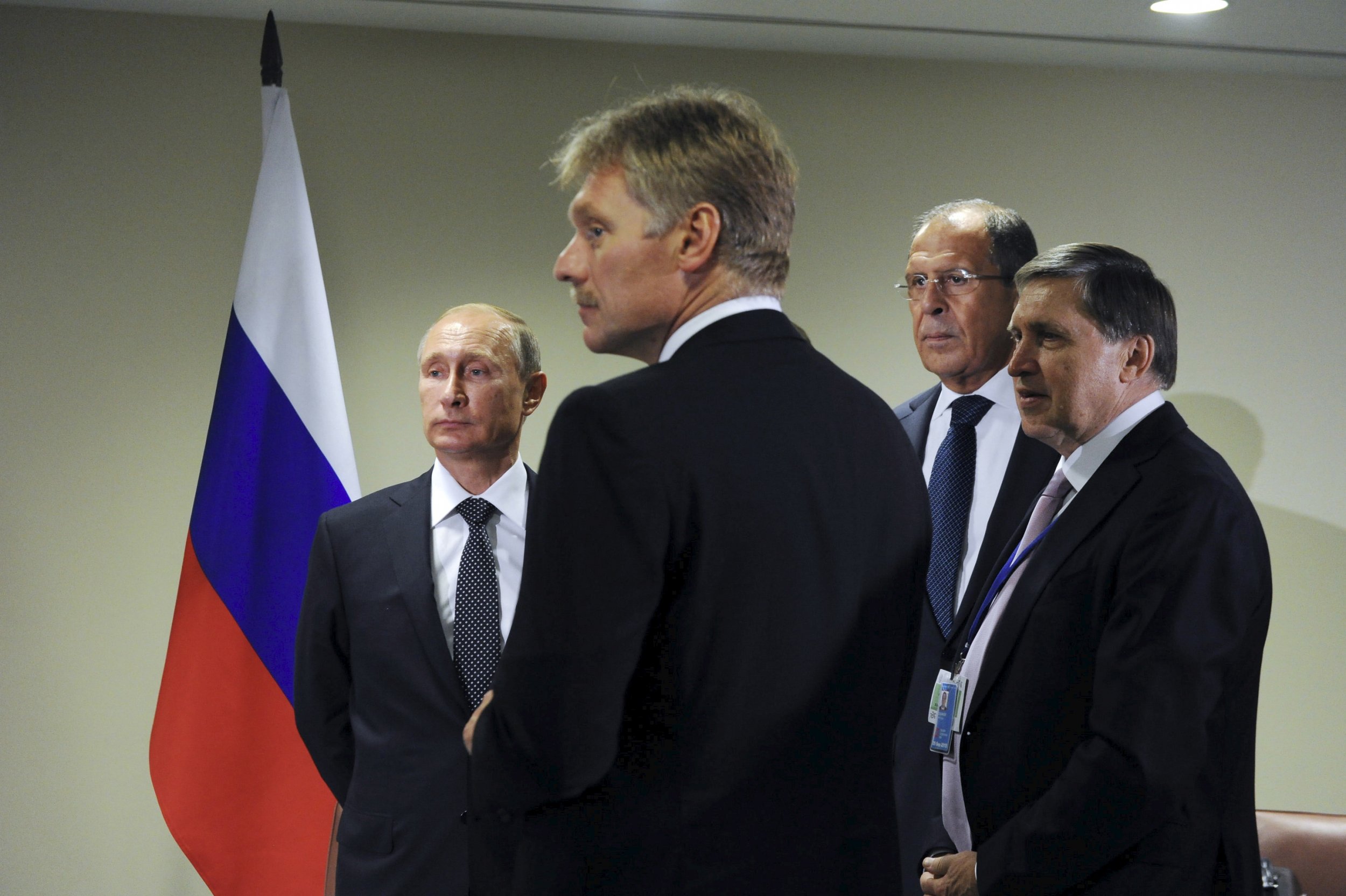 The Kremlin has dismissed allegations that Russian intelligence services ever sought to hack U.S. voting equipment as part of a broader effort to interfere in the American presidential election, Russian President Vladimir Putin's spokesman said on Tuesday.
"This assertion has absolutely nothing to do with reality," Putin's press secretary Dmitry Peskov said during a conference call with reporters. "We have heard no arguments proving the veracity of this information ... Therefore we strongly deny the very possibility that this could have happened."
The U.S. Department of Justice on Monday charged a federal contractor with sending classified material to a news organization that sources identified to Reuters as The Intercept.
The Intercept's reporting revealed new details behind the findings of U.S. intelligence agencies that Russian intelligence services had sought to infiltrate state voter registration systems, discredit Democratic presidential candidate Hillary Clinton and help then-Republican candidate Donald Trump win the election.
Read More: Putin's claims on Kushner, Kislyak and Flynn assessed by former ambassadors
The conclusion of the 17 U.S. intelligence agencies has been resoundingly rejected by Putin. He has claimed that there's been no evidence presented for Russian state-sponsored involvement in the hack.
Peskov said he wasn't familiar with the details of the Intercept's reporting but rejected once again the possibility that Russia meddled in the U.S. election, Russian news agency Interfax said.
Putin allowed for the possibility that Russian "patriotic" hackers may have participated in the hacks, however speaking to NBC over the weekend he said he meant this was possible only in so far as it was also possible that a child could have done it or American hackers could have done it as a false flag operation seeking to blame Russia.
Putin and other Russian officials have responded with claims of their own that the U.S. has previously or is preparing to interfere in Russia's own elections, which have always yielded a result increasingly in favor of the government for the past 17 years.