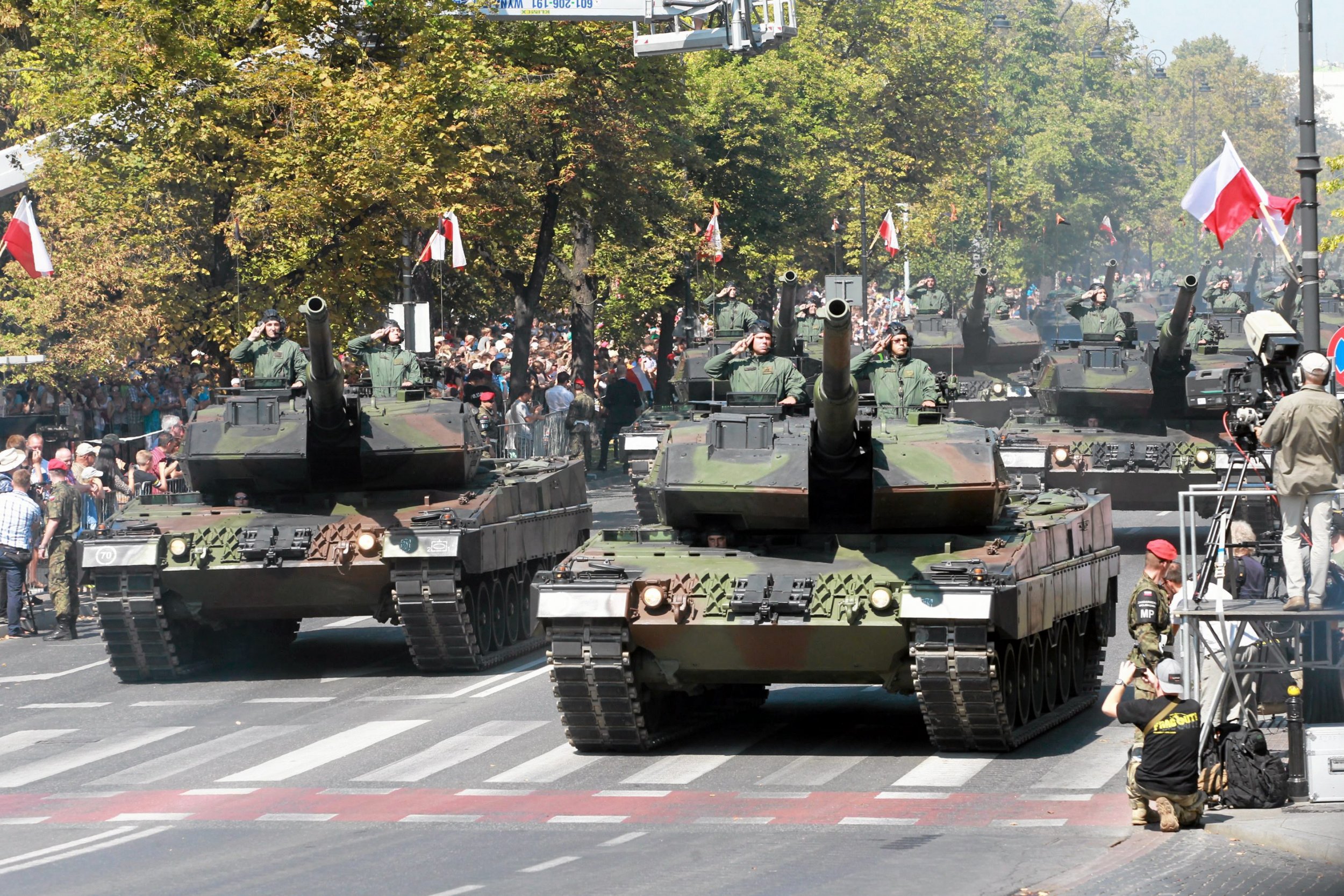 Russian President Vladimir Putin's spokesman has called speculation that Moscow could mount an offensive on nearby Poland "mindless" state news agency Itar-Tass reported.
Poland and the three Baltic states have requested NATO assistance in reinforcing their ability to deal with a potential Russian attack, since the Kremlin's annexation of Crimea in 2014.
Earlier this week U.S.-based thinktank Atlantic Council issued a report, warning that Moscow had the capability and plan to strike Poland quickly "overnight". The report said that currently Russia did not appear intent on carrying this out but it was able to "artificially generate any pretext that suits its propaganda narrative" quickly and deploy forces.
Kremlin spokesman Dmitry Peskov addressed speculation that Russia had such preparation in place, calling it "pseudo-analysis from mindless people".
Last month Russia's envoy to NATO Alexander Grushko called suggestions among NATO officials that Russia was plotting to invade Poland "absurd".
"They are discussing a non-existent problem," Grushko said. "There are no plans to attack Poland."
Russian Foreign Minister Sergey Lavrov also recently said Russia would never attack any NATO ally. However, despite Russia's diplomatic statements signalling an unwillingness to resort to armed conflict, defense officials have made more confrontational warnings, saying Poland was turning itself into a "target" of Russian missiles should it host U.S. missile shield gear.
Also a series of military formations and deployments in Russia's western regions have prompted analysts to warn that Russia was preparing offensive not defensive tactics.