Kremlin Won't Weigh In Over Donald Trump's Executive Order on Immigration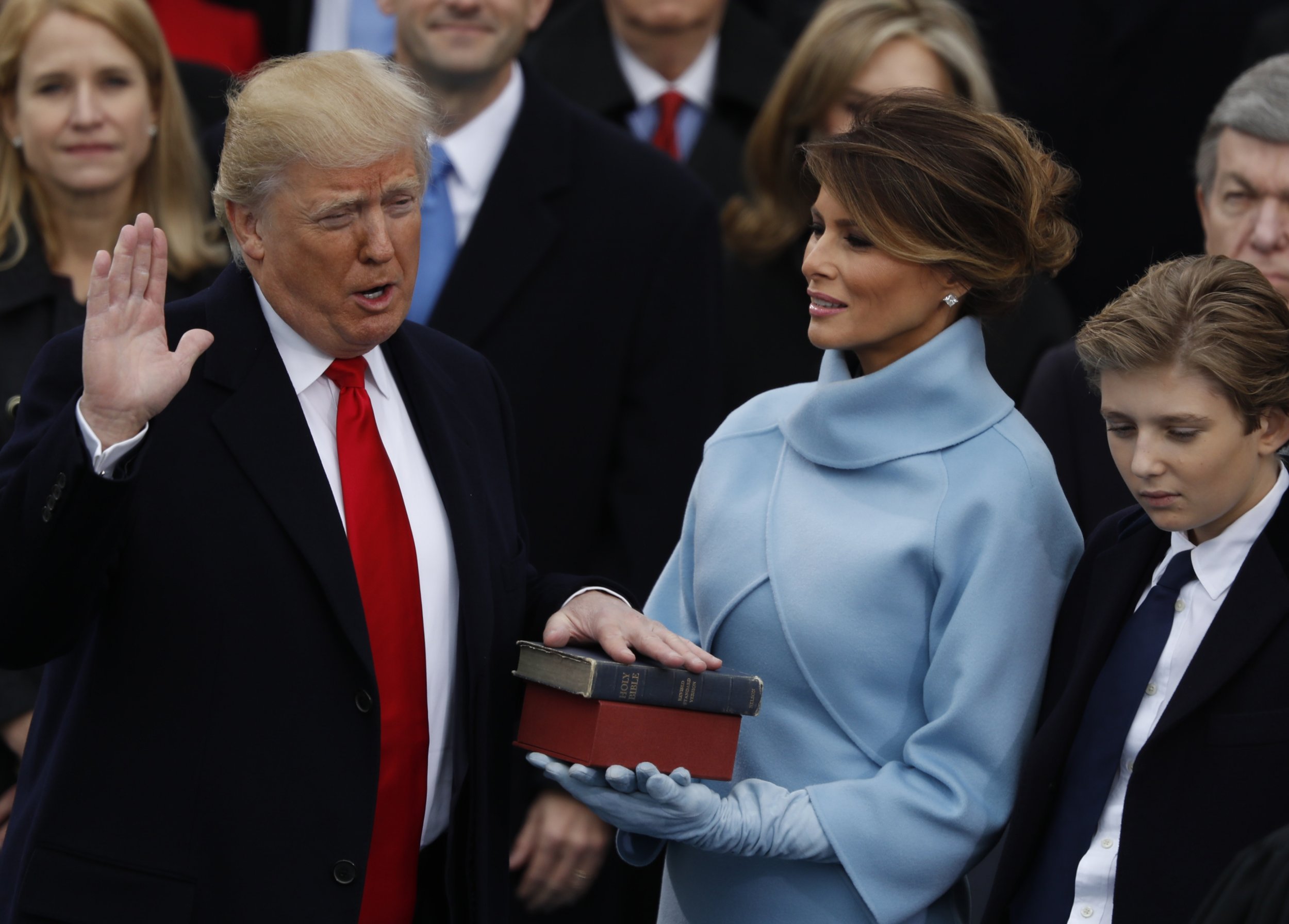 The Kremlin is refusing to comment upon U.S. President Donald Trump's character and policies that do not relate to Russia, after allies and opponents criticized the leader for his chaotic travel ban announcement.
Trump claimed Monday 30 January that his decision to restrict travel from seven Muslim-majority countries via executive order—since scaled back due to clashes with existing regulation—was intended to surprise "bad dudes" seeking entry in the U.S.
Some Western governments have criticized the measure for being sudden, confusing and appearing to deliberately single out Muslims—something Trump denies.
Russia, which formally supports freedom of worship and has several Muslim-majority regions in its sphere of influence, refused to condemn or condone the policy Monday,
Vladimir Putin spoke to Trump on Saturday and Putin's spokesman, Dmitry Peskov described the call as "good." However, he drew a line at making any assessments on the U.S. president's behaviour since arriving in the White House earlier this month.
When asked to give his view of Trump's apparent unpredictability, Peskov said "it is not up for us to make any characterizations of the US president"," state news agency RIA Novosti reported.
"Besides, this is an internal matter for America," Peskov said, adding that at the moment Moscow based its impression of Trump on the weekend's phone call, which Peskov said "incited our satisfaction." The call focused primarily on trade and the conflicts in Syria and Ukraine.
Andrei Kolesnikov, senior associate at Moscow's Carnegie Centre, says the Kremlin's silence on Trump's recent actions is because the Russian administration likely believes U.S. sanctions on Russia could be lifted if they do not join the detractors. "Putin's elites hope that they will have concrete profit from Trump—a split of the common Western position as whole and removal of sanctions," Kolesnikov says. "This is the reason for the continuing pause in the assessments of the activity of Trump's administration."
"Two administrations are now at the ground level...preparing space for political trade," he says, referring to the blank slate both Putin and Trump appear to face ahead of their first meeting. Its date and location have not been determined at present.
Russia's partners Syria and Iran are among the countries facing Trump's travel restrictions and Russia has been very critical of the previous U.S. administration's treatment of the two.
Agnia Grigas, Russia analyst at Atlantic Council says that Russia sees there is little to be gained in condemning or condoning Trump's immigration policies at the moment, which is "in line with the Kremlin's broader viewpoint of international relations."
"Putin and Trump are at the start of their delicate dance and the Kremlin would not want to upset any potential for improved relations," she says.