Kremlin Drug Czar Viktor Ivanov Seeks Global War on Traffickers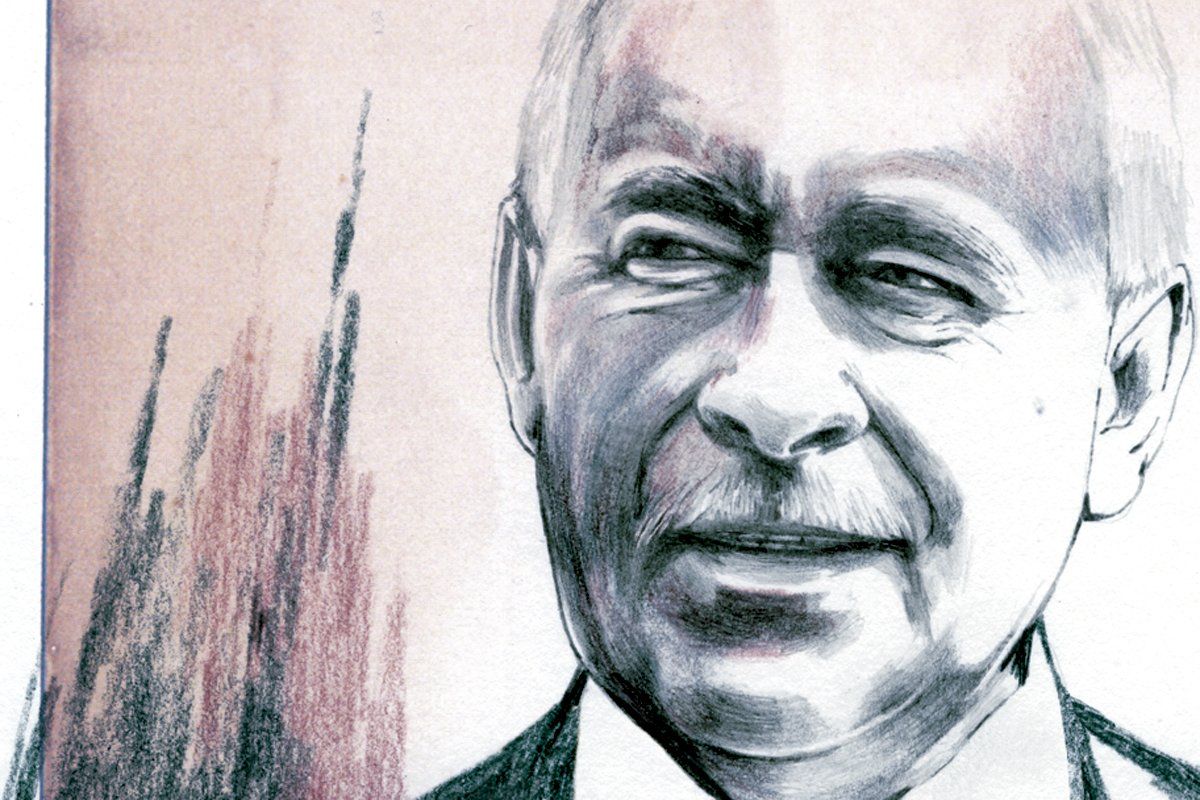 At ease in one of the big, well-padded armchairs aboard his Bombardier jet, Gen. Viktor Ivanov talks to Newsweek about the purpose of his latest Latin American trip—the Kremlin drug czar's second so far this year. Never mind that Russia's consumption of South America's cocaine, estimated by Ivanov at roughly 500 kilos annually, is practically nothing compared with the roughly 70 tons of Afghan heroin he says come in every year, making Russia one of the world's top users of the narcotic. As director of Russia's Federal Drug Control Service (FSKN), Ivanov says both drugs are part of the same worldwide plague: "It is important for us to exchange intelligence information with Latin American governments about the intercontinental net of drug smugglers operating airplanes, submarines, and sophisticated weapons." Accordingly, Russia opened its first Latin American training base for drug fighters a few weeks ago in Nicaragua.
Still, the general is waging an uphill fight. In July, President Vladimir Putin, Ivanov's longtime personal friend and fellow KGB veteran, announced that the FSKN's current staff of roughly 30,000 will be cut by 5,200 "for purely economic reasons." (Falling world oil prices have devastated government revenues.) Critics in Parliament say the agency is useless and should be shut down entirely. According to Gennady Gudkov, deputy head of the Duma Security and Anticorruption Committee, at least 126,000 Russians died of drug-related health issues in the past year. Overdose deaths in Moscow are running at double last year's pace. Ivanov himself describes the country's heroin problem as "overwhelming and catastrophic." Amphetamines smuggled from China are growing in popularity, and Ivanov says cocaine use has been rising 30 percent a year for the past decade, although only the wealthy can afford it at $180 a gram.
Ivanov says his agency will survive. Whether Russia can win the drug war is another question. The country's courts remain as dysfunctional as ever, and crooked bureaucrats continue to make shameless deals with mobsters. "Do not think that anything is different now from the 1990s," says Ivanov. As he sees it, the only answer is to attack the problem at its source—far outside Russia's borders. Afghanistan and South America's cocaine-producing areas "should be shut down by law," he says. Ivanov's adviser Yuri Krupnov looks back with nostalgia on the old days. "The KGB was respected for making deals with world's biggest drug cartels: 'We do not kill you, and you do not send drugs to U.S.S.R." Ivanov offers a more post-Soviet approach: later this year he intends to ask the U.N. Security Council to declare drug trafficking to be as grave an international threat as terrorism and take steps to shut down "the two main intercontinental centers of drug production." He calls his plan "Ivanov's law."
Kremlin Drug Czar Viktor Ivanov Seeks Global War on Traffickers | World