Kremlin Official Falsely Claims Mueller "Admitted" Probe Found No Russian Interference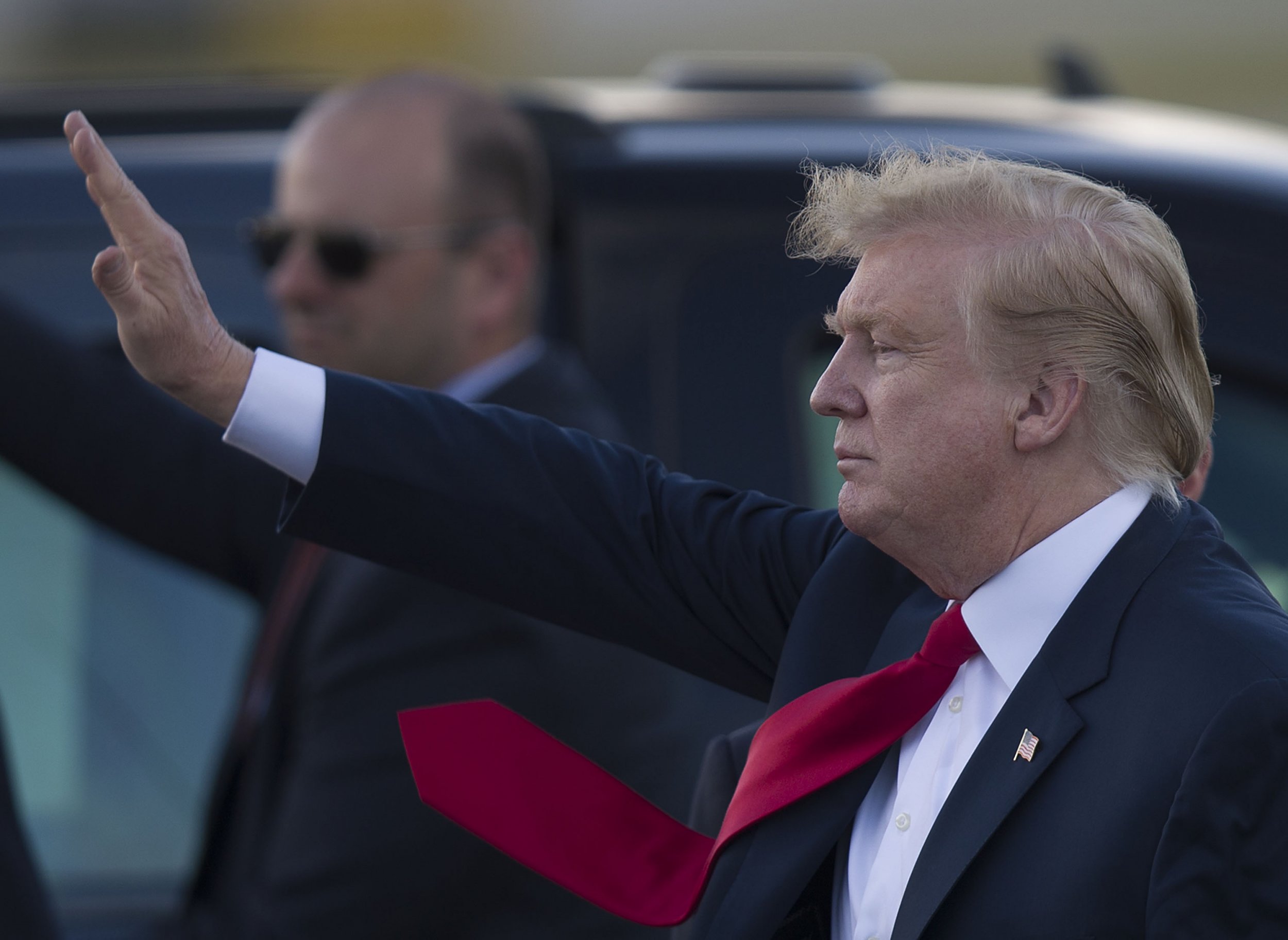 The Russian government has dismissed the full report by special counsel Robert Mueller, even suggesting that it clears the government of any culpability of meddling in the 2016 election, despite it stating the opposite.
The redacted version of Mueller's report published online outlined the scope of Russia's involvement, plainly stating: "It interfered in the 2016 presidential election in sweeping and systematic fashion."
But Georgy Borisenko, head of the Russian Foreign Ministry's North America Department, said, according, to Radio Free Europe, "There is nothing there to catch attention.
"In fact, it confirms the absence of any arguments proving Russia's alleged interference in the U.S. election. There is not a single piece of evidence. In fact, the report's authors have admitted having no proof," Borisenko said.
U.S. Attorney General William Barr said on April 18 that the report found that the Russian government "sponsored efforts to illegally interfere with the 2016 presidential election but did not find that the Trump campaign or other Americans colluded in those efforts."
Kremlin spokesman Dmitry Peskov told journalists on Friday, "As a whole, the report as before does not present any reasonable proof at all that Russia allegedly meddled in the electoral process in the United States," Reuters reported.
He also mocked the cost of the inquiry, saying, "In our country, the audit chamber would probably take an interest in such a report: What did American taxpayers' money get spent on? But let the U.S. taxpayers themselves ask that question."
Meanwhile, Russian Deputy Foreign Minister Sergei Ryabkov said it was "completely impossible for Russia to interfere in internal political processes not only in the United States but in any other country," Radio Free Europe reported.
Michael O'Hanlon, director of the Brookings Institute's International Relations Department, told Kommersant that the report would not likely be a boost for Russian President Vladimir Putin and "does not excuse Moscow."
"Russia's image, Putin's image in particular, remains negative, and the published report has not changed that in any way," O'Hanlon said.
Independent Russian media outlet The Bell concluded from the report that "the most interesting thing is how the Kremlin tried to build bridges with the Trump administration immediately after he won the election.
"From the report, it turned out that Vladimir Putin had many assistants," it said.
Meanwhile, Russia expert Mark Galeotti wrote in a piece published by The Moscow Times that the report showed how "U.S. policy towards Russia is tougher than at any point since 1991" and that the Kremlin, before 2016, was "as bewildered by the prospect of the new presidency as anyone else."