Kremlin-Friendly Media Offers Explanations for Nemtsov's Murder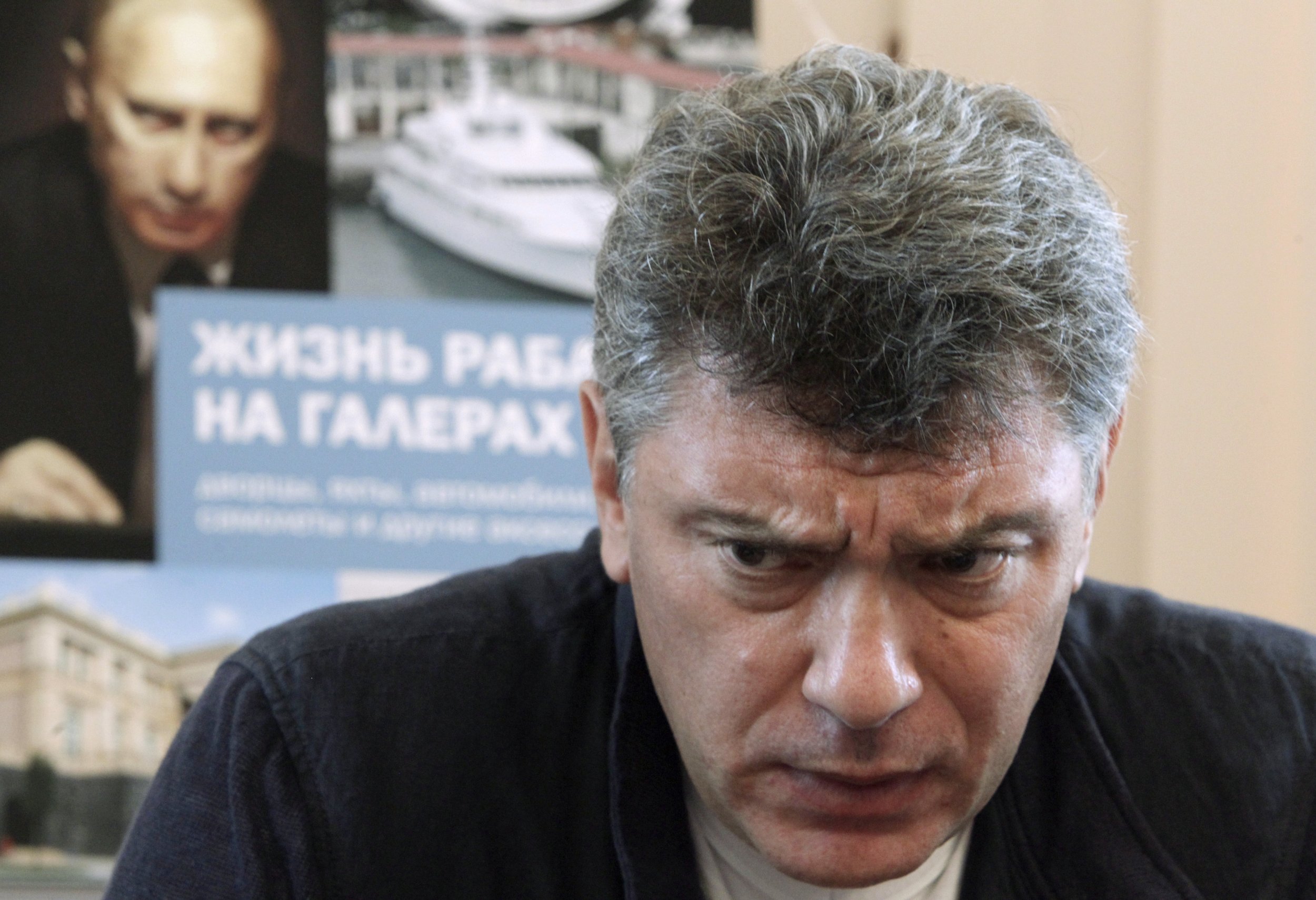 Speculation surrounding the murder of Russian opposition leader Boris Nemtsov has raged after he was shot in central Moscow in the early hours of Saturday morning. Many observers have already added Nemtsov to the mounting list of names of Kremlin opponents who have been killed in highly suspicious circumstances such as journalist Anna Politkovskaya and former Federal Security agent Alexander Litvinenko, while others have blamed the atmosphere of nationalist paranoia created by Putin's government.
Pro-Kremlin media outlets, however, have presented several different explanations for the murder, which point the finger of blame away from Russian president Vladimir Putin and in entirely different, and somewhat surprising, directions.
Islamist shooting
While most governments avoid discussing the possibility that any act of violence is an Islamic terror attack until the evidence proves otherwise, on the morning of Nemtsov's death Moscow's investigative committee volunteered this interpretation themselves.
The official statement released at the start of the investigation chose to highlight that Nemtsov had allegedly received death threats after he spoke out in support of those killed in the Charlie Hebdo shooting and his condemnation of the killers.
"The investigation committee has evidence that Nemtsov received threats related to his position on the shooting of the journalists at the Charlie Hebdo offices in Paris," the statement read.
No evidence has emerged yet that Nemtsov's killers had ties with Islamic extremism. Russian Muslim leader Damir Muhetdinov has subsequently rubbished the claims as "far fetched".
Western secret services
Meanwhile Putin-ally and Chechen leader Ramzan Kadyrov said he was certain that those behind Nemstov's murder were both experienced and high powered: the secret services - but not Russia's.
"There is no doubt that the murder of Nemtsov was organised by the secret services of the West, striving to create an internal conflict in Russia in any way," Kadyrov wrote on his Instagram.
"That is their practice. First they grow close to a person, call him a friend to America or Europe, then they sacrifice him to accuse the government in this."
Kadyrov went on to say that Nemtsov was not a real contender for power in Russian politics, playing down his role as an opposition party leader. Kadyrov has previously blamed Western intelligence services and particularly the CIA for other atrocities. Last month he accused them of "spawning" the Islamic State in order to damage Islam and also blame the CIA for killing a Chechen commander who was fighting for Kiev-forces in Ukraine.
Domestic spat
Several outlets have deflected the attention onto Nemtsov's Ukrainian girlfriend, 23-year-old Ukrainian model Anna Duritskaya who was with him when he was shot and has been under police guard since Saturday morning.
Putin's regional head in the Altai region, Alexander Berdnikov, wrote on his blog that the murder of Boris Nemtsov was "not political" but rather argued that "the only plausible motive for the murder is jealousy".
Russian TV channel Ren and online news agency Life News also linked domestic motives and jealousy of Nemtsov's relationship to the murder.
Duritskaya denied today she or Nemtsov had ever received any threats from jealous parties, who objected to their relationship and said she did not believe jealousy could have led anyone to kill Nemtsov.
Power struggle
The leader of Russia's Liberal Democrat party (LDPR)Vladimir Zhirinovsky did not rule interpretations linking jealousy to as a motive behind Nemtsov's shooting, but instead expressed his suspicion that Nemtsov may have been killed in "a power struggle" within his own party.
The Progressive RPR-PARNAS of which Nemtsov was a member, which, until recently, was lead by co-chairmen Mikhail Kasyanov and Vladimir Ryzhkov and Zhirinovsky believes it cannot be ruled out that Nemtsov was killed because of a potential single leadership bid, despite the fact both men are widely regarded as old friends of Nemstov. Nemtsov took Ryzhkov's place after the latter quit last month.
Both politicians have mourned Nemtsov's death, with Ryzhkov branding it a politically motivated act on Russian radio, while Zhirinovsky has requested that the bridge where Nemtsov was shot be named after his murdered friend.
The paranormal
Meanwhile Russian newspaper Komsomolskaya Pravda has suggested that Nemtsov's death may be connected to the fact his office in the regional assembly of Russia's Yaroslav region is cursed. The paper says that two previous occupants of the office had both died in car crashes.
Nemstov's office, number 202 on the building's second floor, had reportedly been occupied by LDPR representative Viktor Kashapov before he died when his car collided with a tree in 2011.
After Kashapov, his fellow LDPR member Vladimir Volkov moved into the office before he too was killed in a car accident in 2013. Two bottles of vodka were found in his car and he had not been wearing a seatbelt.