Kremlin Hopes Comey Exit Won't Affect U.S. Relationship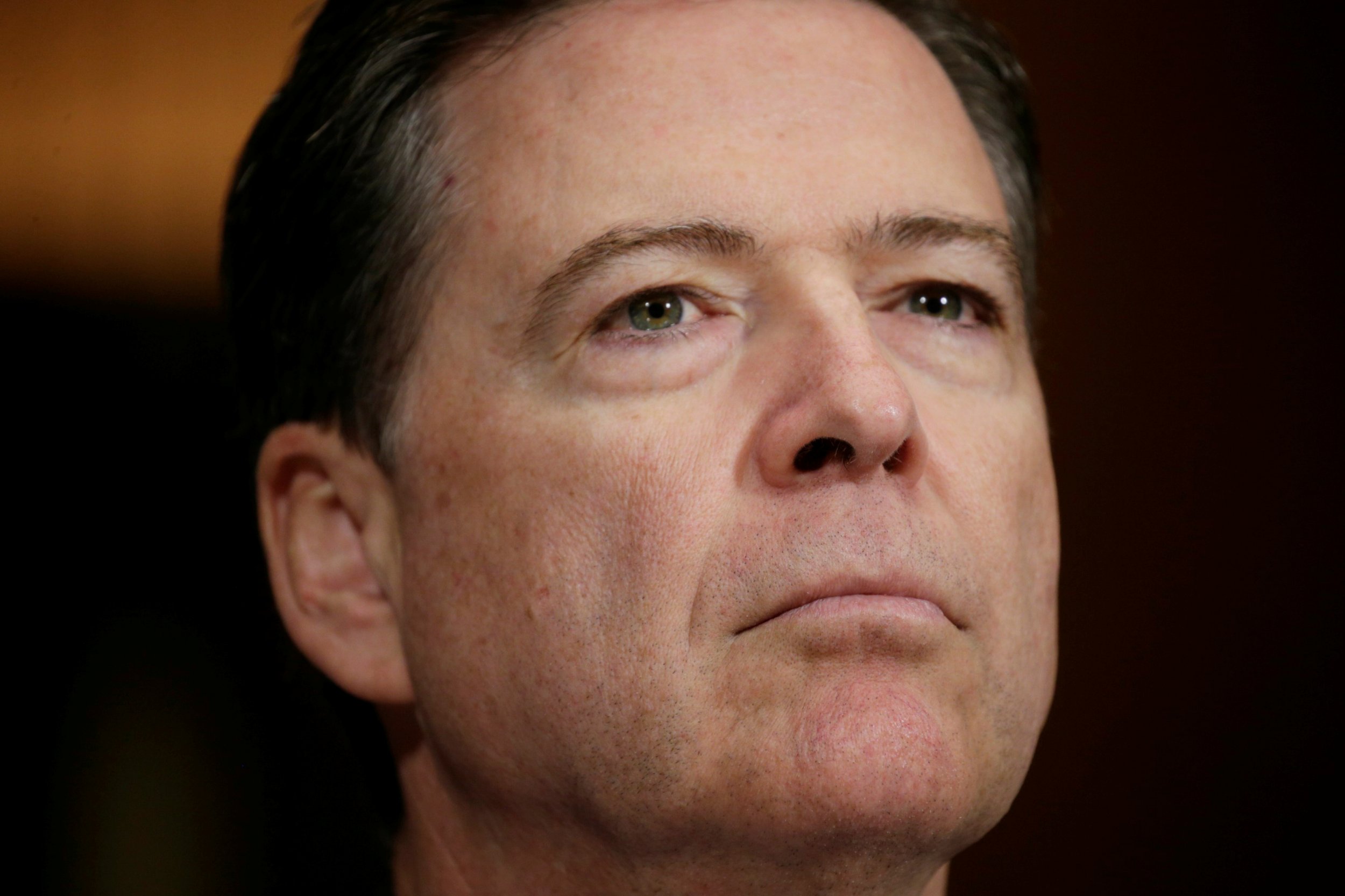 The Kremlin hopes that U.S. President Donald Trump's decision to fire FBI Director James Comey will "not affect at all" the relationship between Moscow and Washington.
Russian President Vladimir Putin's spokesman Dmitry Peskov refused to comment on the matter further, calling the subject "absolutely an internal matter for the U.S.," state news agency Itar-Tass reported on Wednesday.
"That is a sovereign decision by the president of the U.S., which absolutely does not and should not have any relation to the Russian Federation," Peskov underscored at his Wednesday press briefing.
Comey's ousting stoked controversy because he is currently investigating alleged Russian interference in the U.S. election, which Trump won. During the campaign the Democratic Party was the victim of what U.S. intelligence committee claim was a Russian state-sponsored campaign.
Russia denies this, while Trump, who initially claimed it was a mystery who hacked his opposition, has slowly come around to the idea that it was likely Russian hackers.
When asked if Comey's firing would come up during his current visit to Washington on Wednesday, Russian Foreign Minister Sergey Lavrov retorted : "Was he fired? You're kidding. You're kidding." Lavrov then shrugged before joining Secretary of State Rex Tillerson for talks.
Citing Russian political expert Boris Mezhuev, state news agency RIA Novosti reported that the two events were an unfortunate coincidence.
Russian Senator Alexey Pushkov tweeted a jab at Comey, after the FBI's claims last month that Russia is the " greatest threat of any nation on Earth " to U.S. democracy.
"The FBI director was amazed by the decision on his resignation," Pushkov tweeted. "He so actively monitored the 'Russian threat' that he could not see the threat of his own dismissal coming."
Senator Vladimir Dzhabarov, deputy head of the International Affairs Committee did not refer to Comey specifically but said that now was the time for Trump to start delivering on his campaign promises to "get along" with Russia.
"Americans have never carried out what was agreed and now, with Trump and Tillerson - two self sufficient politicians - our relations have perspective," he told Russia's official parliamentary newspaper.
"It is very hard for Trump at the moment," he said. "He is trying to clear the rubble after the senseless policy of [President Barack] Obama, who drove the United States to a standstill. I hope that now Trump will start carrying out at least part of his pre-election promises, made in context of relations with Russia."