Kremlin Claims American 'Hysteria' Is Harming U.S.-Russia Relationship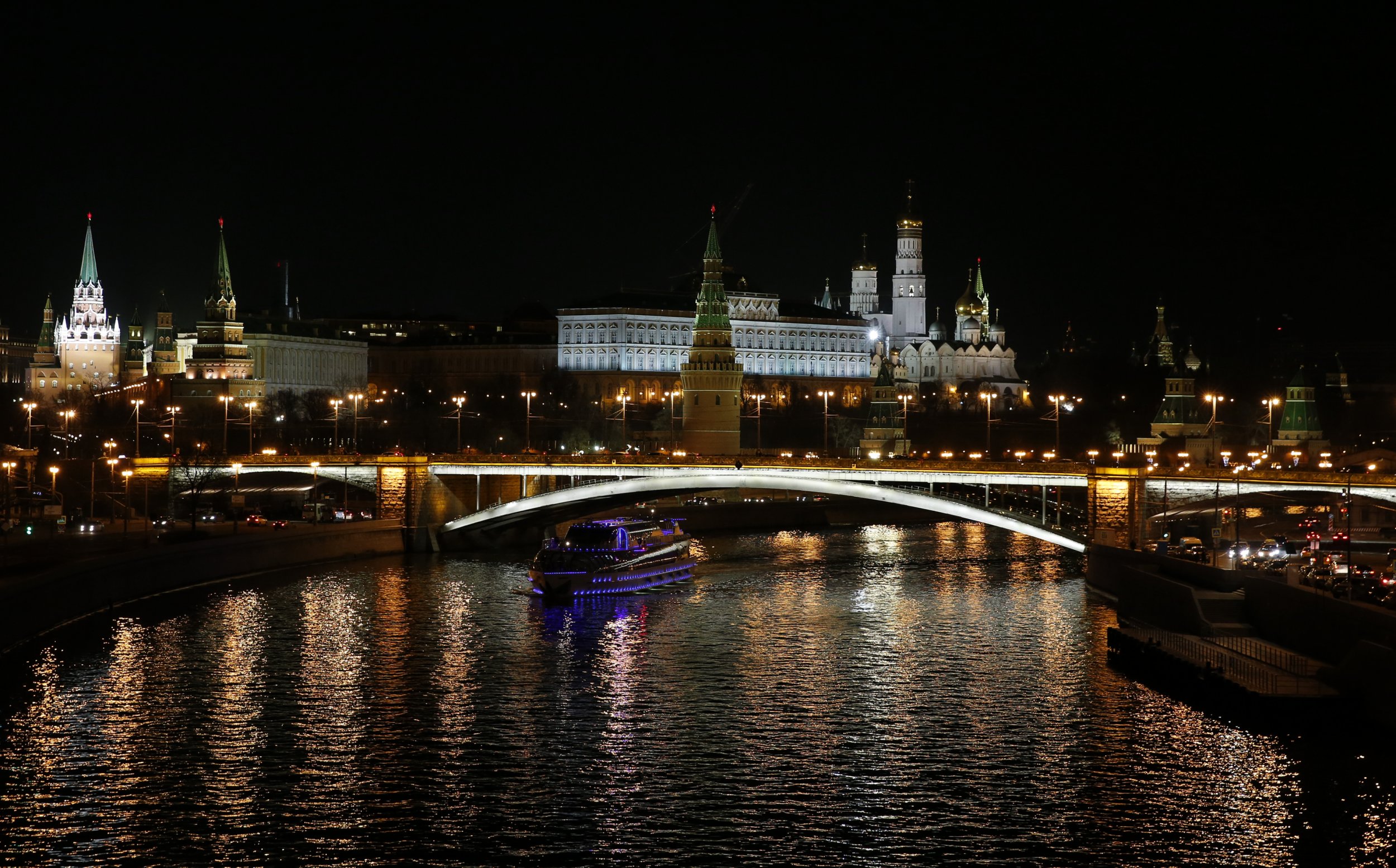 The Kremlin has accused "hysteria" among politicians and media in the U.S. of harming relations between Washington and Moscow.
A persistent drip of allegations that multiple officials in U.S. President Donald Trump's team concealed contacts with Russian officials before his January inauguration has dominated the U.S. news landscape in recent weeks.
Trump's national security adviser Michael Flynn lost his job after admitting he had misled the administration about his phone conversations with Russian Ambassador Sergey Kislyak. Currently Trump's attorney general Jeff Sessions is facing calls to step down over similar activity.
It is not a legal offense for a U.S. citizen to meet or communicate with a Russian diplomatic official. However, both Flynn and Sessions initially denied any such contact, casting suspicion on how innocuous the communication was. According to the Washington Post, Flynn discussed sanctions on Russia with Kislyak, though had previously denied it.
The suspicion of the Trump administration stems not only from Trump's own admiration for Russian President Vladimir Putin, his inconsistent boasts of having spoken with him before the election, coupled with his denials of ever having spoken to him before becoming president and from the mystery around the alleged hack of his opposition before polling day—a move the Democratic Party claims was a Russian cyber attack.
Speaking to CNN, Russian President Vladimir Putin's spokesman Dmitry Peskov weighed in on the situation after days of giving cagey answers to Russian journalists on the same topic. He denied the hack was linked to the Russian state and said it was "high time for someone in the States to think, 'Are we that weak that a country can interfere in our domestic affairs and influence our electoral system?'
"This is unimaginable and someone has to say—all this is not true," he said. "We have to be sober, let's come to our minds."
"We don't have the slightest intention to interfere," Peskov said. "The only thing I can tell you is that all this hysteria and public opinion, hysteria in official Washington and hysteria in American media, this is doing lots of harm to the future of our bilateral relations."
Polls showed on Monday that Americans favor appointing a special prosecutor to investigate the Trump administration's alleged Russian links. Although overwhelmingly popular with Democrats and independent voters, Republican party members were still on the fence as only 43 percent of them backed the idea.
Peskov lamented that the work of Russia's diplomats in a country he called "global player number one" was now a hot political issue.
"For us, we are interested in having a predictable partner, a predictable vis-a-vis for the dialogue," he said. "And now when we unfortunately don't have a comfortable environment for our dialogue, of course it is a great pity."
"We're really sorry about the situation that we are facing now. It is emotional extremism, of trying to make a toxic country out of Russia, to make a toxic… ambassador out of Russia's ambassador," he added.