Kremlin Not Banking on 'Overnight Change' in U.S.-Russia Relations After Trump's Tillerson Pick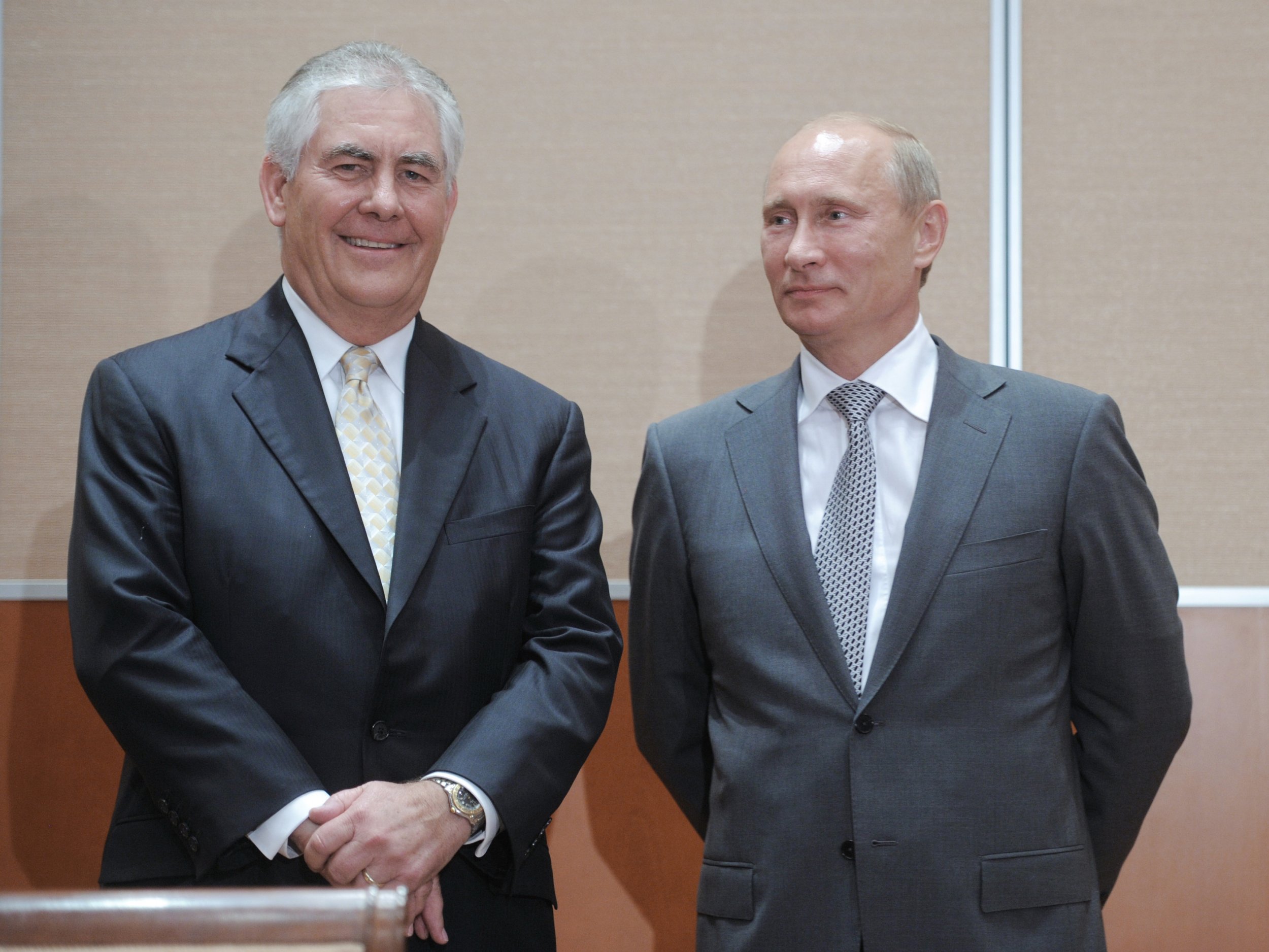 The Kremlin claims it is treating Donald Trump's decision to appoint Rex Tillerson as U.S. secretary of state with caution, despite his long-standing ties to the Russian government.
The Exxon Mobil chief executive, whose appointment still needs to be approved by Senate, has worked closely with Putin's friend and ally, state oil chief Igor Sechin. Tillerson is also a holder of Russia's Order of Friendship—a high state honor.
Despite welcoming the arrival of a potentially pro-Russian top diplomat in the U.S. cabinet, Kremlin spokesman Dmitry Peskov said it was "absolutely illogical" to hope for a dramatic "overnight change" in U.S.-Russian relations, state news agency Itar-Tass reports.
"We are sound enough people and we trust that such a thing will not happen," Peskov said. "Russia and the U.S. are serious global states, which are rather consistent with their party lines and crucially consistent in defending their interests."
Peskov did say, however, that Moscow expected a "more constructive" future dialogue with U.S. officials.
Russia's assessment of the current relationship with the U.S. was summarized earlier on Wednesday by Foreign Minister Sergey Lavrov who dismissed U.S.-Russia peace talks over Syria as "fruitless."
While Kremlin officials frequently call for more co-operation between the U.S. and Russia in Syria, relations between the two have soured following Russia's backing for Syrian President Bashar al-Assad and its support for anti-government fighters in Ukraine.
Trump has hinted that he would be open to co-operating with Russia in Syria and would "look at" possibly lifting sanctions on Russia imposed after the start of hostilities in Ukraine.