Kremlin Considers Moving Presidential Election to Crimea Anniversary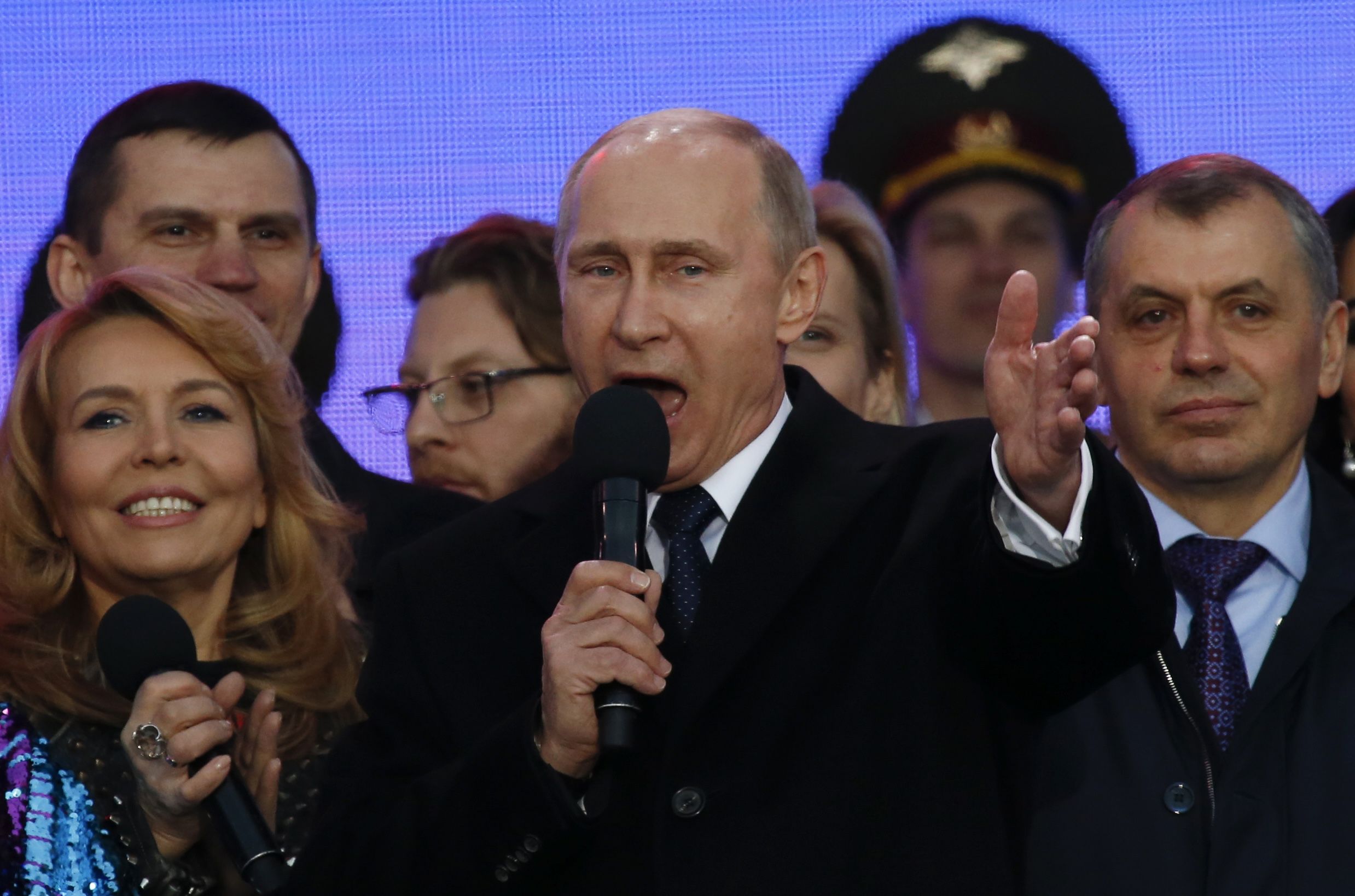 Russia could move its next presidential election to coincide with the date it formally took control of Ukraine's Crimea—the event that gave incumbent Vladimir Putin one of his biggest popularity boosts.
Russia is due to elect a president in the spring of 2018, with the first round of voting scheduled for March 11 next year, though pending parliamentary approval, the vote may be moved. The date for the previous parliamentary elections in the autumn was moved up by almost three months in September, which Kremlin critics claimed was a deliberate move to shorten electoral campaigns, kill interest, and lower turnout among those still on holiday or preoccupied with the harvest.
The election ended with a record low turnout and a record high win for Putin's United Russia party.
A change of date may also be in line for the presidential election, as a pair of senators asked the lower house to consider changing the date of the vote by a week—this could bring the vote to March 18. The date is an important anniversary to Putin's presidency as on that day in 2014 he signed the decree to incorporate Crimea into Russia, weeks after mysterious, well-armed troops seized Ukrainian government buildings and hastily set up a local vote to join Russia.
Vyacheslav Volodin, speaker at Russia's lower house of parliament, said on Tuesday that, since the date falls on a Sunday it is legal and possible for the presidential elections to be moved, news agency Interfax reports.
"The fact that the date coincides with a significant holiday, which we have been marking for several years now—that is very good," Volodin added.
The Kremlin has not yet endorsed the idea, however; Putin's spokesman Dmitry Peskov told Interfax the president would "consider the initiative" but was taking "no position" at the moment.
Currently Putin has not announced if he will run for a fourth term in office, although he can legally as the constitution caps the number of consecutive presidential terms to two, but he spent four years as prime minister prior to his return to the Kremlin in 2012.