Kremlin Puzzled By Erdogan Claims on Ousting 'Cruel Assad'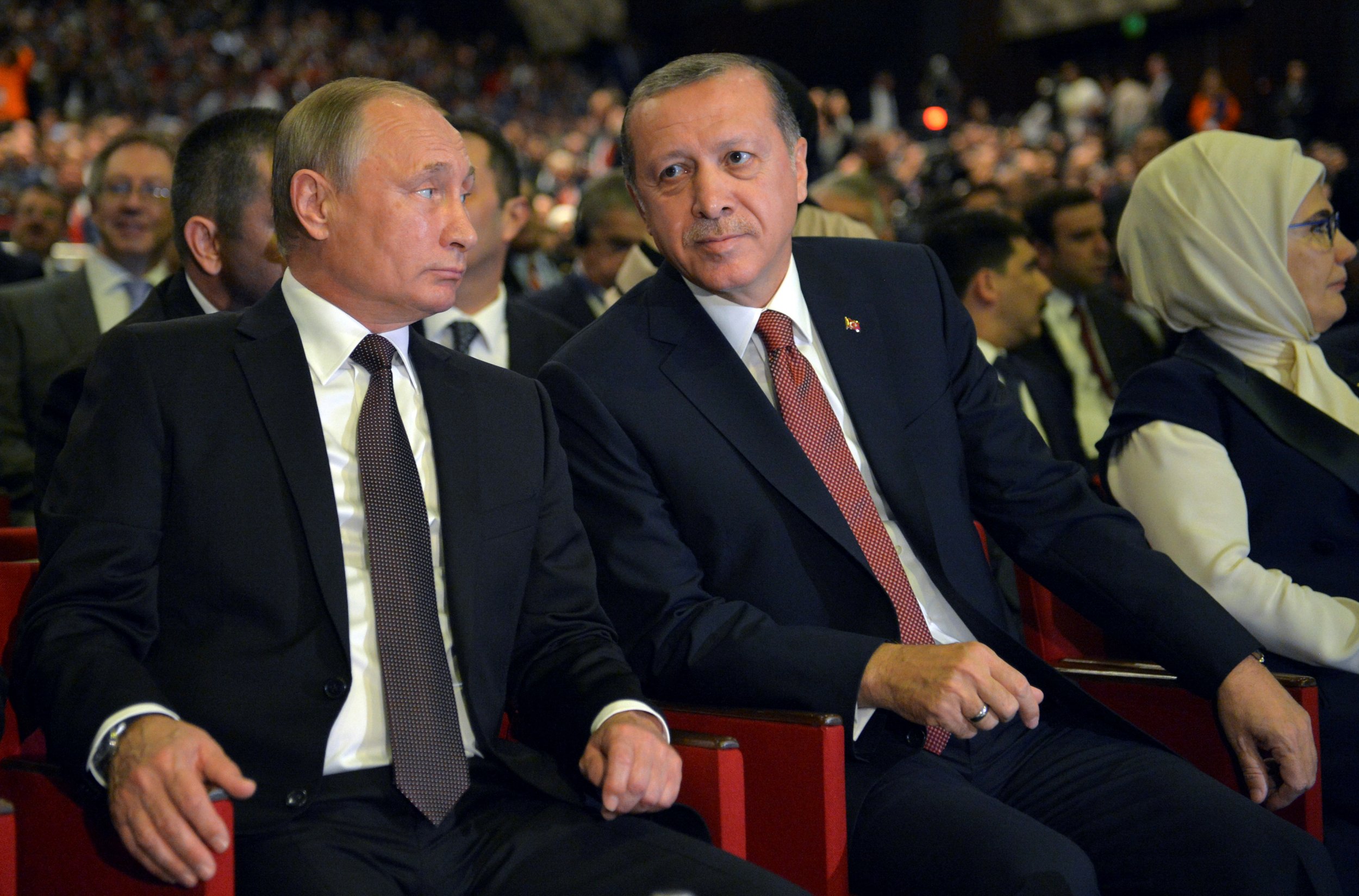 The Kremlin has called on the Turkish government to clarify President Recep Tayyip Erdogan's claims that Turkey wishes to oust the current Syrian government, which is backed by Russia.
Erdogan made a series of surprisingly candid statements on Tuesday about his government's difficulty in carrying out a military intervention in Syria as it wished, partly due to the support received by Syria's President Bashar al-Assad from Russia. Moscow has been carrying out air strikes at the behest of Assad for over a year, however, it has recently also attempted to patch up differences related to the conflict with Assad's regional rival, Turkey.
Despite an initial rift between Russia and Turkey arising November 2015 from the downing of a Russian jet at the Syrian-Turkish border, on Ankara's orders, Erdogan hailed his Russian counterpart as a "friend" after a wave of Russian sanctions prompted him to apologize.
Erdogan and Russian President Vladimir Putin have exchanged words of support since, following elections in Russia and the foiling of a coup in Turkey. On Tuesday, however, Erdogan risked incurring Moscow's wrath when he announced that Turkey's military operation in Syria, once billed as an attempt to fight jihadist extremists Islamic State (ISIS) was actually a bid to topple Kremlin-ally Assad.
Get your unlimited Newsweek trial >
"We are there to bring justice," he said. "We are there to end the rule of the cruel Assad, who has been spreading state terror."
The comments took Russian officials by surprise as Putin's spokesman Dmitry Peskov said on Wednesday that Erdogan made a "serious claim," state news agency RIA Novosti reported.
"It is a claim which is wholly in discord with previous ones and a claim that is in discord with our understanding of the situation, as the government with the sole military that is legitimately deployed in Syria, on the basis of a request to do so by the legitimate (Syrian) government, which is very important to remember," Peskov said.
Peskov said it was premature to talk about the effect Erdogan's comments could have on Russian-Turkish relations, adding that "before making any judgments we expect a clarification of this position."
Get your unlimited Newsweek trial >
Mikhail Bogdanov, the deputy minister of foreign affairs, said that Erdogan's comments will be discussed in an upcoming visit by Foreign Minister Sergey Lavrov to Turkey, later this week, state news agency Itar-Tass reported.
"It will be a good topic in order to clarify the moods and intentions," he said. Lavrov is expected in Turkey on Thursday, where he will meet his Turkish counterpart Mevlut Cavusoglu.
Kremlin Puzzled By Erdogan Claims on Ousting 'Cruel Assad' | World