Kremlin Rebuffs Donald Trump's Edward Snowden 'Spy' Claims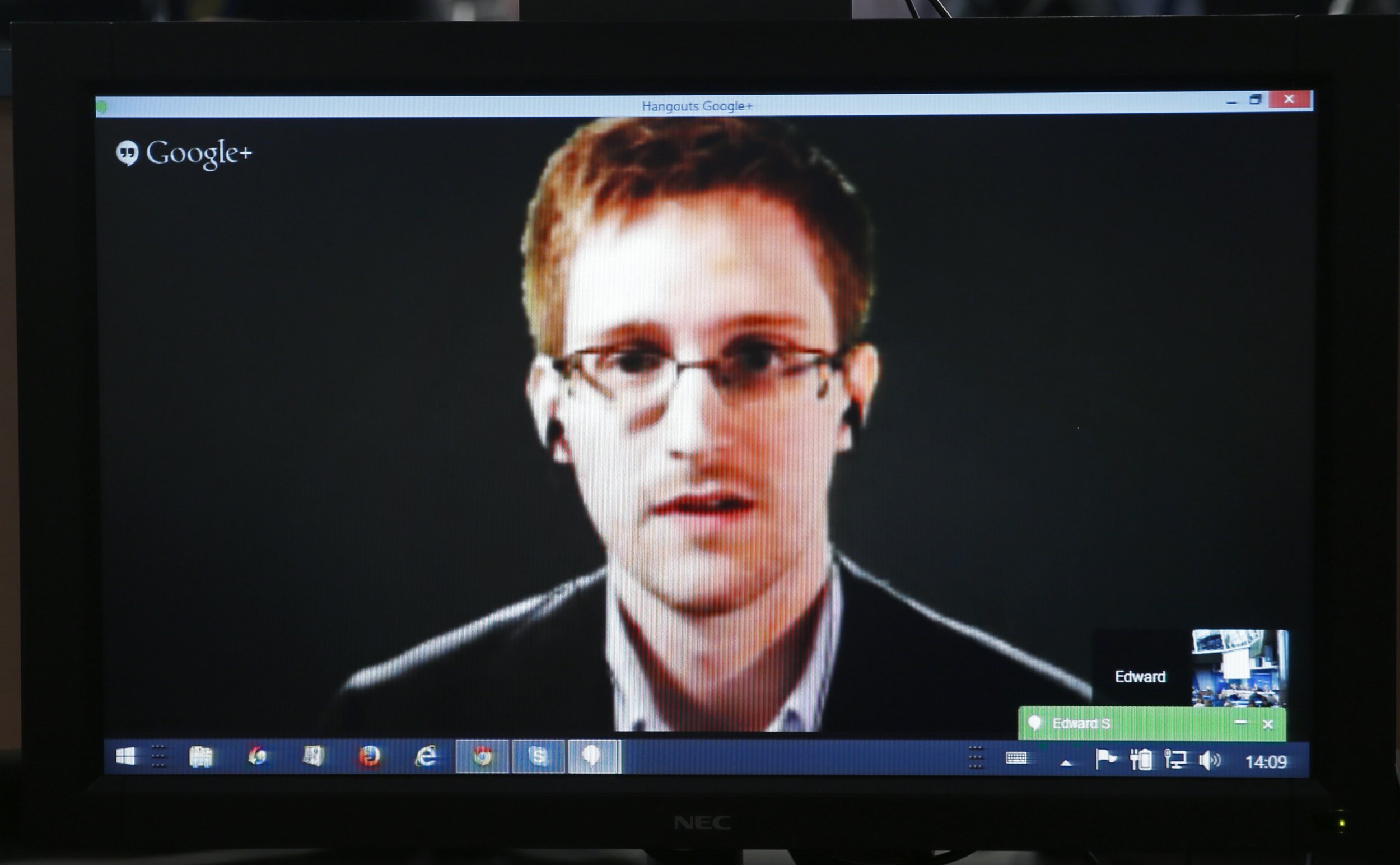 The Kremlin has dismissed Donald Trump's comments that whistleblower Edward Snowden is "a spy" who Russia needs to return to the U.S., Russian state news agency RIA Novosti has reported.
Snowden, an ex-National Security Agency contractor, has been charged with three felony counts, including violations of the U.S. Espionage Act, for leaking documents about top secret mass surveillance programs. He has been living in exile in Moscow for over two years.
Trump, who is campaigning to become the Republican party presidential nominee, gave his opinion on Snowden during the 11th candidate's debate on Thursday night.
"When you just asked the question about Snowden, I will tell you right from the beginning, I said he was a spy and we should get him back," Trump said. "And if Russia respected our country, they would have sent him back immediately, but he was a spy. It didn't take me a long time to figure that one out."
When asked about Trump's comments during his morning briefing, Kremlin spokesman Dmitry Peskov did not humor the idea, saying Moscow had not changed its stand since granting Snowden asylum in 2013 and a three-year residency in 2014.
"We have made our position on Snowden clear multiple times," Peskov told journalists in Moscow during his daily press briefing. "We don't have anything new to add to what has already been said."
Snowden was given temporary asylum in Russia in July 2013, with both the Russian government and Snowden insisting he was in possession of no unpublished classified information at the time of his arrival.
In October 2015, Snowden told the BBC that he had offered the U.S. government to go to prison if he were assured he would not be used to "serve as a deterrent to people trying to do the right thing in difficult situations."