Kremlin Riled by Trump's 'Demonizing' Putin Video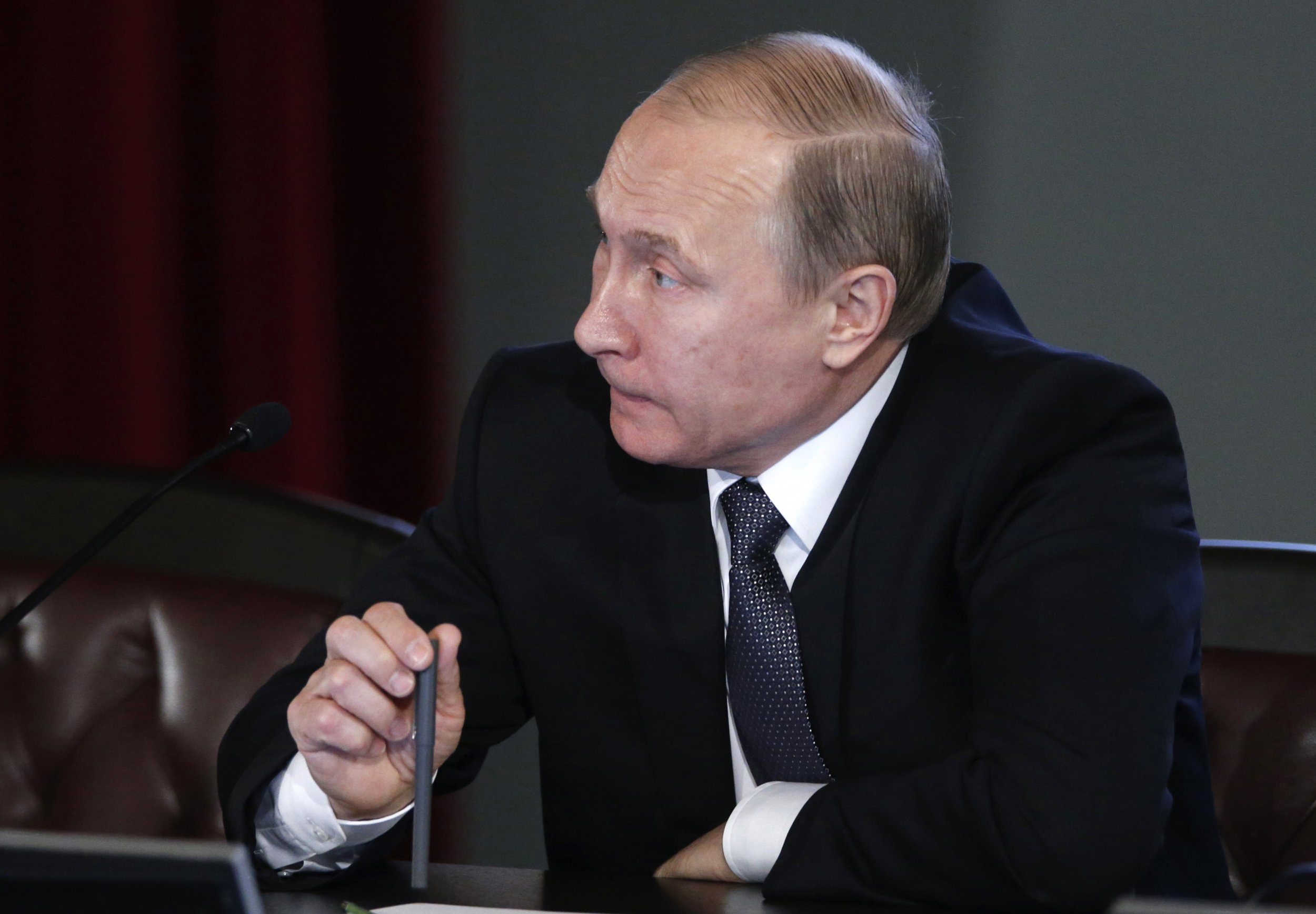 The Kremlin has been riled by U.S. presidential hopeful Donald Trump's video featuring Russian President Vladimir Putin and a jihadist militant, state news agency Itar-Tass reports.
Trump posted the campaign video on Thursday night, attacking Democrat Party front-runner Hillary Clinton. The caption asks "Is this what we want for a president?", referring to Clinton while branding a judo-practicing Putin and a masked islamist extremist "our toughest opponents".
"We respond negatively to this," Dmitry Peskov, the Kremlin's spokesman, said when asked how the presidential administration felt about the video.
"It is not a secret to anyone here that this, let's call it, demonisation of Russia and everything related to it is unfortunately a mandatory attribute to the U.S. election campaign," Peskov said. "We always regret this and we would like it that all of these electoral processes go ahead without such references to us."
Trump has made several mentions of Putin during his campaign, most notably insisting he met Putin backstage at the CBS show 60 Minutes which featured separate interview with them both. Although Trump insisted it "went pretty well" a CBS fact check later confirmed the two interviews were filmed on different days, on different continents, making it impossible that the two could have met.
Trump's campaign hysterics has seen many Putin-critics such as Garry Kasparov and Pussy Riot turn against him, while he recently denied there was any proof Putin was responsible for the deaths of any journalists.