Kremlin Tells Ukraine That the Status of Annexed Crimea Is Non-Negotiable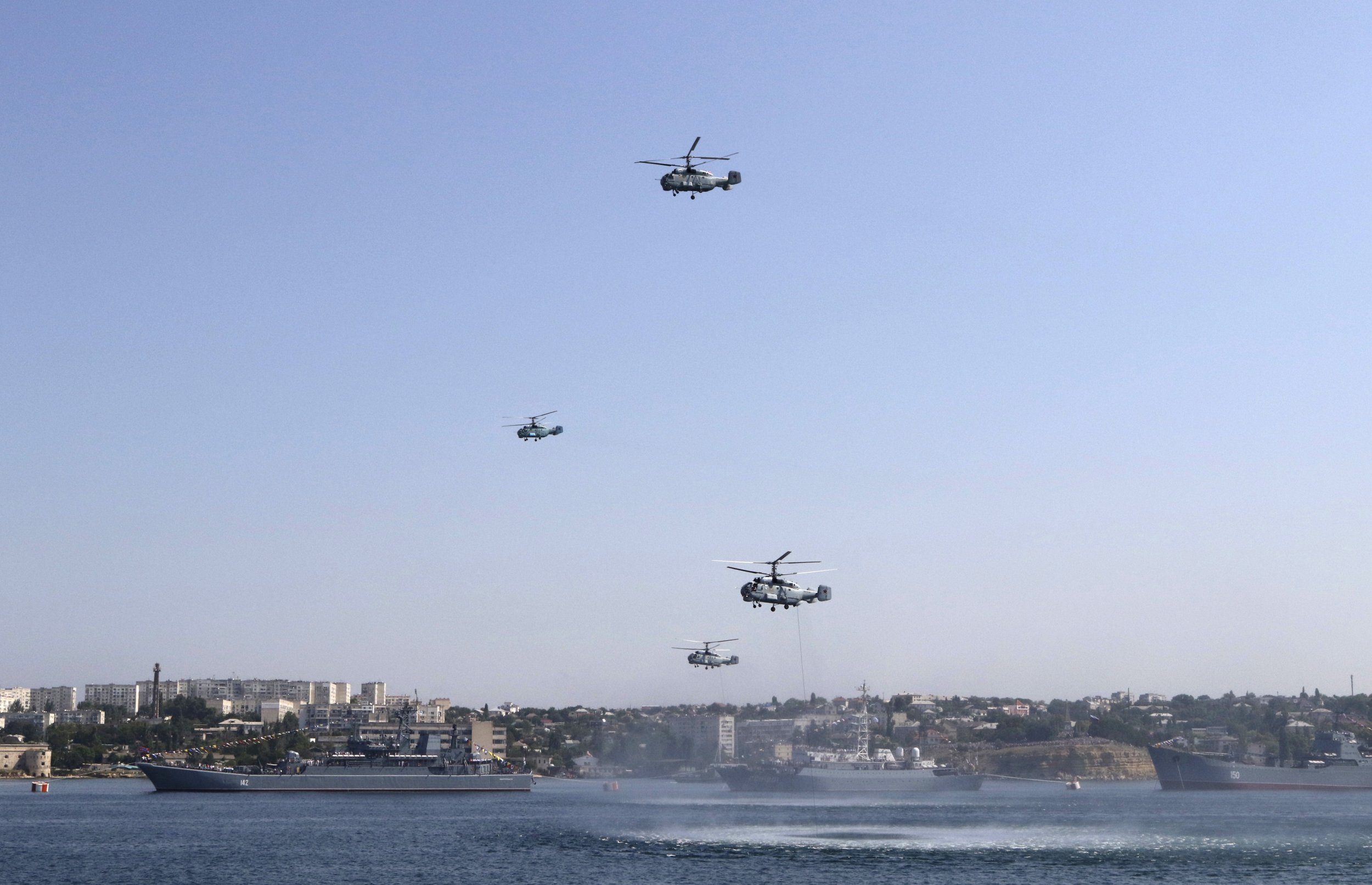 The Kremlin has declared the status of Crimea, which Russia annexed from Ukraine nearly three years ago, "non-negotiable," after a Ukrainian lawmaker suggested Kiev could discuss the peninsula's status during negotiations about eastern Ukraine.
Russia has backed separatist forces in eastern Ukraine, in the regions of Donetsk and Luhansk, since Ukrainian protesters toppled their pro-Russian government in 2014, though Moscow denies any official military operation in its neighbor. Speaking to TV channel 112 Tuesday, Ukrainian member of parliament Nadiya Savchenko suggested that Kiev could restore control over eastern Ukraine if it temporarily renounced its claim over Crimea.
Russian President Vladimir Putin's spokesman, Dmitry Peskov, told state news agency Itar-Tass that Russia has little regard for Ukraine's claim over the peninsula.
"This matter is absolutely not up for discussion and non-contestable for Russia," he said. "We do not discuss the status or future state of Russian regions. This is not a matter to discuss with anybody."
Despite a majority of U.N. General Assembly nations opposing Russia's annexation of Crimea, Peskov made clear that as far as Moscow is concerned, the region is a legitimate part of Russia.
Peskov instead said that Kiev was to blame for the situation in eastern Ukraine, after cutting social spending to the locales under pro-Russian control.
Ukraine's Interior Minister Arsen Avakov announced on Tuesday, however, that the government aims to restore control of the two easternmost regions on Ukraine's border with Russia by the end of 2017.
"And in the future (we will restore) Crimea as well," Avakov said, showing no indication that the Ukrainian government plans to reverse its claim over either of its territories.