Kremlin Says Putin and Trump Will Meet In July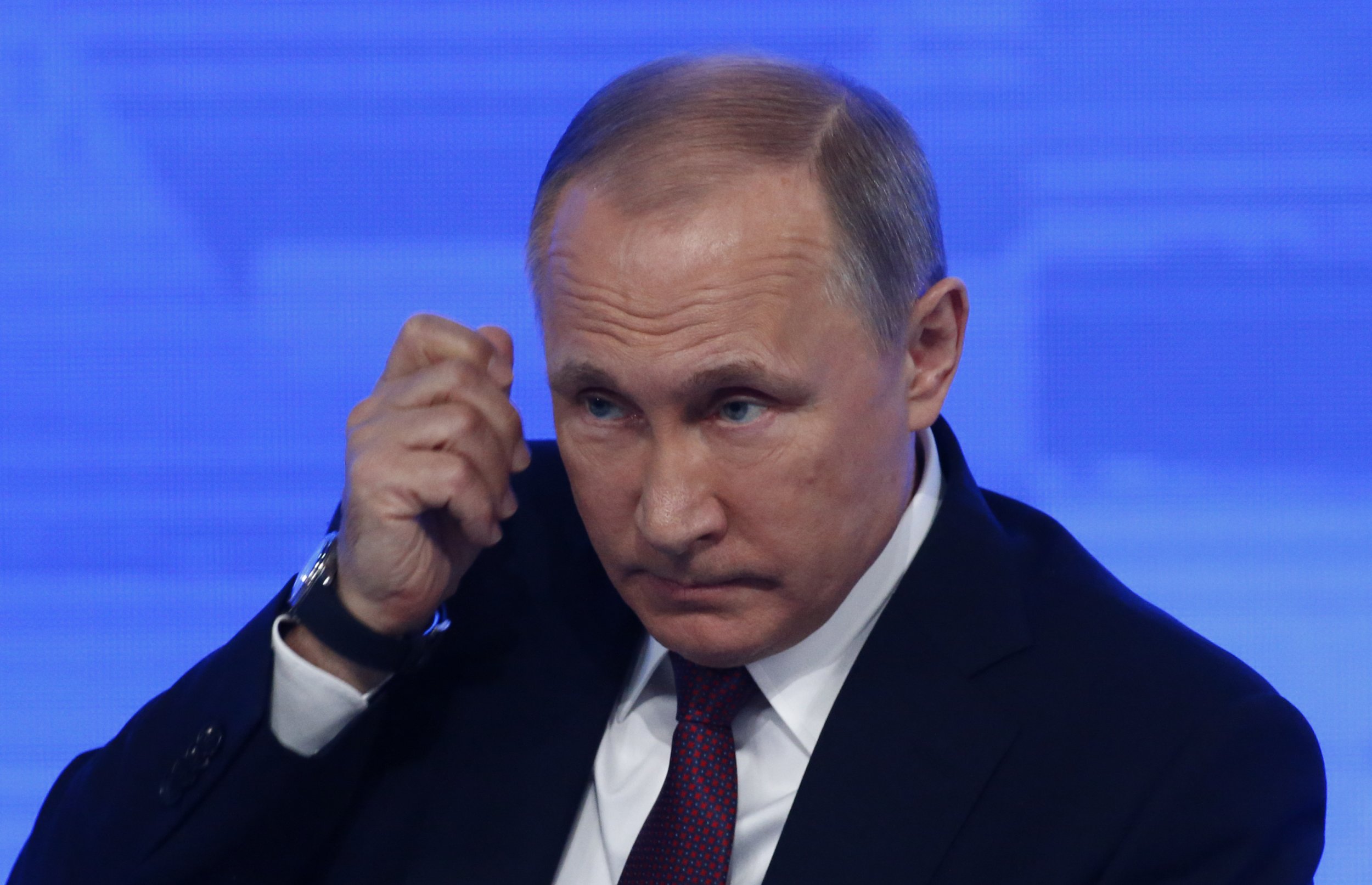 The Kremlin has announced that there is still no agreement about President Vladimir Putin's first official meeting with his U.S. counterpart Donald Trump, however the two will definitely meet at the G20 summit in July.
Although Trump's policies on Russia are not clear he has largely conflated questions about his foreign policy towards Russia with his personal attitude to Putin. His iterations of respect for Putin, combined with little condemnation for Russian actions in Ukraine or Syria have earned him criticism from the opposition Democratic Party, as well as from some fellow Republicans.
Longstanding accusations from the U.S. intelligence community that Putin commanded Russian hacks on the Democrats during the election to help Trump, add another layer of controversy to their relationship.
Trump has twice claimed in 2014 that he had contact with Putin, "who could not have been nicer" when visiting Moscow, while also implying the pair met and "got to know" each other on an episode of 60 Minutes in 2015, which featured interviews with both men. A fact check later unveiled each segment was shot in different locations on different dates and the two could not have possibly met during it. Trump has also vaguely and explicitly denied ever having contact with Putin in more recent interviews.
Equally, during the campaign, the Kremlin denied Putin or his staff had ever contacted Trump, before boasting that they had contact with his campaign all along, shortly after Trump's election triumph.
With so much hinging on the meeting between the two leaders, Kremlin spokesman Dmitry Peskov has repeatedly answered questions during his daily press briefing about the likely first encounter. With still no date set, Peskov said it is possible the two may have to wait until the G20 summit in Hamburg, Germany.
"About the possible meeting between Putin and Trump there still no concrete details," Peskov told journalists on Monday. "There are also no working deadlines (for it). We come with the assumption that in July of this year there is the G20 in Germany, where the presidents will meet one way or another."
Trump had initially said that if elected he could meet with Putin before the January inauguration, however such a meeting between the two men has not taken place.
"As you know there was talk of the possibility for a much earlier meeting but there are no specifics yet," Peskov said.
Russian government officials and members of parliament have welcomed Trump's repeated offers to suspend sanctions imposed on Moscow after its annexation of Crimea from Ukraine in 2014. Apart from seizing control of the southern peninsula when the pro-Russian government in Ukraine was ousted by protests in Kiev, Russia also backed an insurgency in Ukraine's east, which continues to this day.
European and U.S. sanctions on Russia are currently leveraged on Russia carrying out a ceasefire agreement in Ukraine. Meanwhile Russia says it is not one of the forces participating in the conflict but is only part of the deal as a broker.