Kremlin Slams BBC for Program Simulating WWIII NATO-Russia Conflict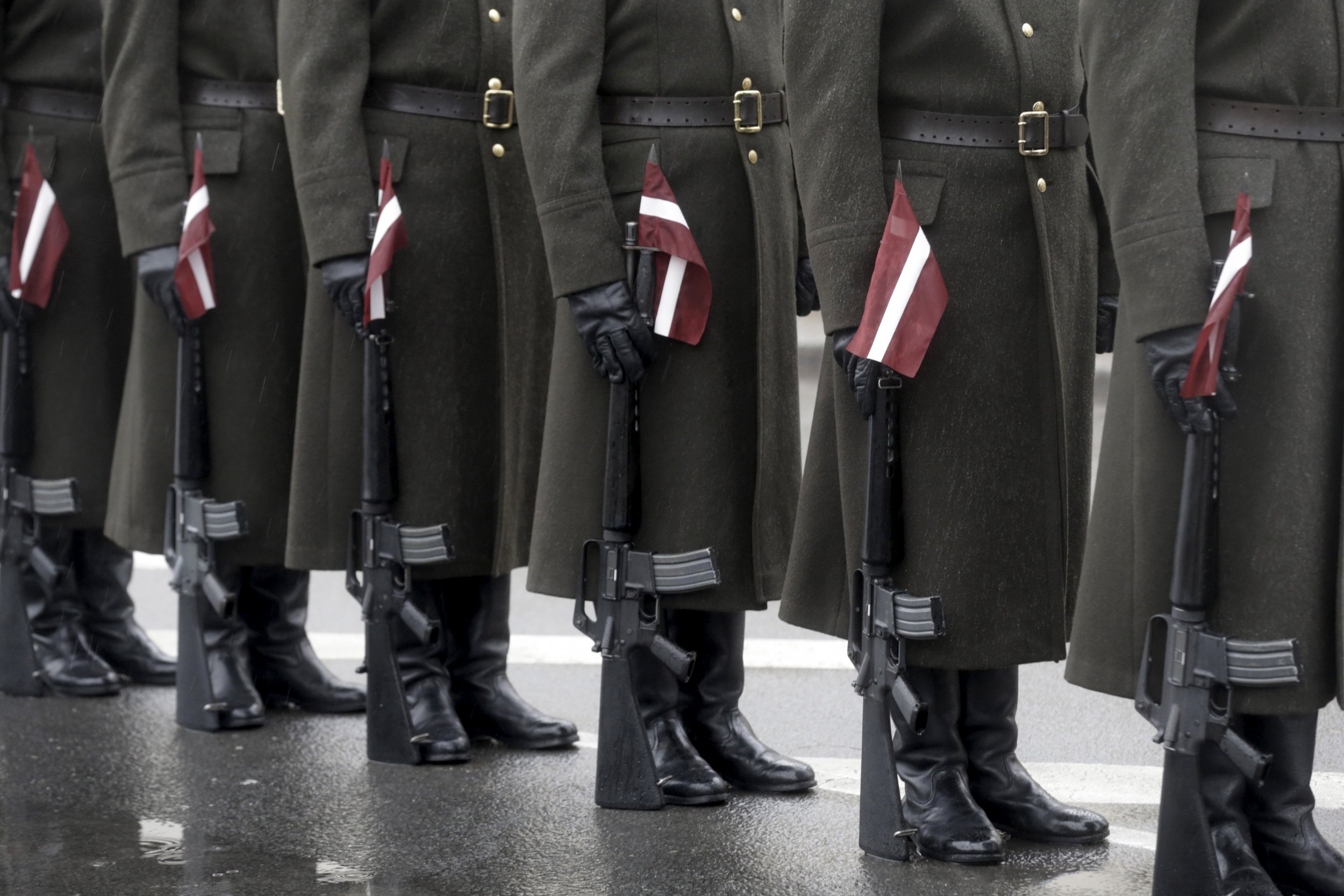 The Kremlin has taken a swipe at British broadcaster the BBC after it aired a hypothetical look at what a conflict between Russia and NATO would look like in Eastern Europe.
The WW3: Inside the War Room program, shown on BBC Two on Wednesday, simulated a hypothetical situation of ethnic unrest erupting in the Baltics, escalating tensions between NATO and Russia. The program creates a mock war room staff of former diplomatic and defense officials who discuss the crisis at each step and decide on how to retaliate.
The fictional war room presents the discussion from all of the offices the British government would consult, including NATO, branches of the military, intelligence and diplomatic sources from the U.K. and abroad. It deals with key aspects of a potential conflict between Russia and the West, with some events mirroring recent conflicts in Georgia and Ukraine, such as the mobilization of forces on the ground, whose status as either volunteer forces or Russian armed forces is unclear.
The program makes clear it is set after both of those conflicts and features references to, and footage of, existing political figures such as Russian President Vladimir Putin, British Prime Minister David Cameron, U.S. President Barack Obama and German Chancellor Angela Merkel. It ends with an imminent decision on whether or not the U.K. should fire a nuclear weapon against Russia, if Russia commits to striking first.
The Kremlin did not respond positively to the program, with spokesman Dmitry Peskov telling journalists in his daily press brief on Thursday that President Putin had not seen it and did not intend to, state news agency reports RIA Novosti.
"Unfortunately, our colleagues from the BBC have been putting out low-quality content as of late, so we are in no a rush to familiarize ourselves with it," Peskov said, referring to a recent documentary on the BBC that featured a spokesman for the U.S. Treasury accusing Putin of corruption.
London-based think tank the European Leadership Network warned in a report in summer 2014 that NATO and Russian posturing in military exercises was heightening the danger of accidental war. NATO Secretary General Jens Stoltenberg's annual report caught the attention of the Swedish media this week when he accused Russia of practicing a mock nuclear bombing of Sweden.