Kremlin's Space Agency Condemns Pentagon Plans to Ban Russian Rockets Over 'Unacceptable Cybersecurity Risk'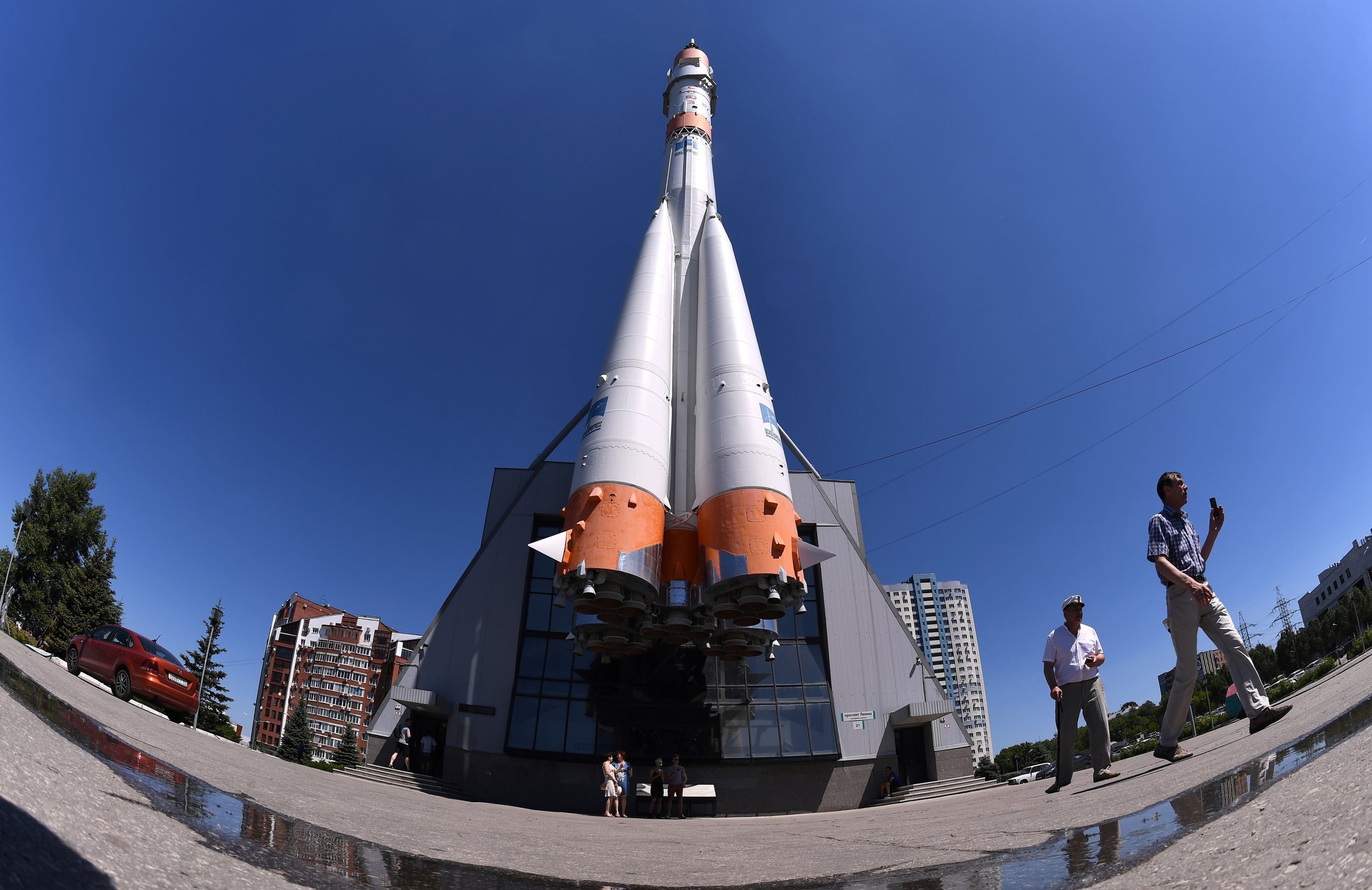 Russia's space agency has been angered by the Pentagon's decision to ban cooperation with Russia in some of its space ventures. With ties strained between Moscow and Washington, the U.S. Department of Defense has said it will cease space launch and satellite cooperation with Russia by 2023.
Russia will go on a blacklist that includes China, North Korea, Iran, Sudan and Syria as countries where satellite and launch vehicle contracts will be banned on December 31, 2022, a Pentagon notice on the government Federal Register says, The Moscow Times reported.
The Pentagon said the prohibition was due to an "unacceptable cybersecurity risk." Roscosmos, the Russian state space agency, condemned the move and said it undermined years of cooperation in space research between the countries.
In a statement on its website, Roscosmos said: "This is effectively an attempt to deprive American manufacturers of a chance to work with the Russian rocket and space industry and artificially limit the use of Russian launch vehicles internationally.
"The Pentagon wants to destroy what has been so created and maintained with such difficulty in Russian-American relations in the field of space. Roscosmos condemns this decision of the U.S. military and sees it as another example of how Washington is bent on unfair competition in the international space services market."
Russian Soyuz rockets often take NASA astronauts into space but the U.S. is now looking to private aerospace firms SpaceX and Boeing to develop its own carrier craft.
The two firms were given contracts in 2014 with the goal of achieving a manned mission in space by 2017, but these projects have been delayed. SpaceX's Dragon and Crew Dragon shuttles have docked at the International Space Station (ISS), but without any crews on board.
On April 20, a Crew Dragon capsule exploded during a "static fire" test of the craft's emergency escape thrusters at Cape Canaveral. In May, the U.S. purchased seats aboard a Soyuz for two NASA astronauts going to the ISS, Russian state news agency TASS reported.
Meanwhile, NASA announced SpaceX is readying downstream Crew Dragon spacecraft for flight with the hope of taking two astronauts to the ISS before the end of the year, spaceflightnow.com reported.
Earlier this week, a Roscosmos Soyuz 2-1b rocket launched from the Plesetsk Cosmodrome in Russia was struck by a bolt of lightning that hit the booster as it made its ascent, with images of the spectacular sight being shared on Twitter. However it continued on its journey and delivered on time its payload, a Glonass-M navigation satellite into orbit.