Kris Jenner Says Kanye West's White House Trip Was 'Very Spontaneous'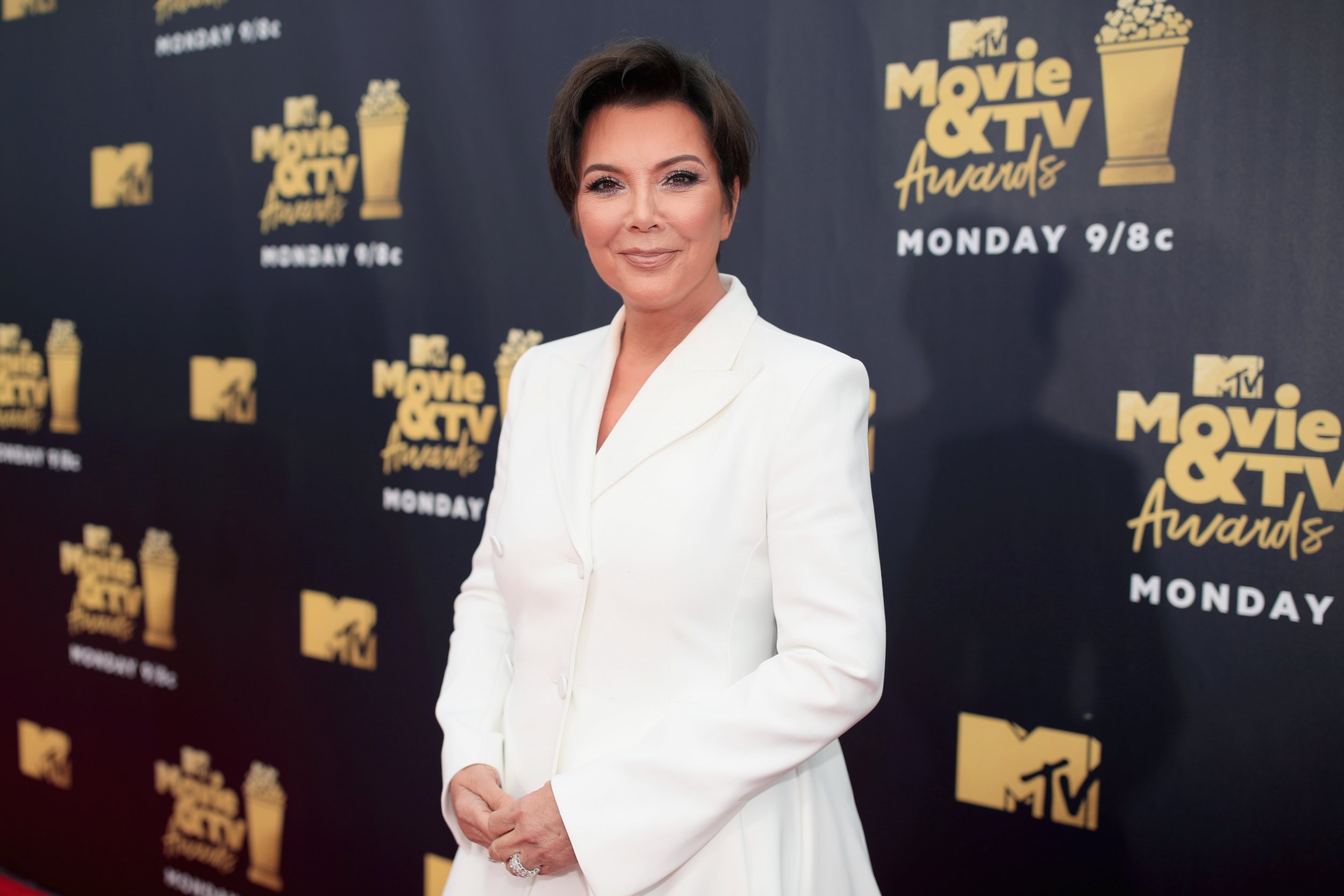 When Kanye West made several controversial comments during his White House visit earlier in October, many fans wondered what his mother-in-law, Kris Jenner, had to say on the matter. During a Friday appearance on The Ellen DeGeneres Show, the world-renowned momager decided to get candid about her son-in-law's recent behavior.
Daytime host Ellen DeGeneres informed the 62-year-old Keeping Up with the Kardashians star that she wanted to "get this out of the way" and address West's recent antics, his White House meeting among them.
"It was very spontaneous," Jenner said, according to a clip obtained by ET Online. "And the stuff that they were talking about, when they got to the airplane, I was like, 'Oh my gosh, that's so Kanye.' He was sharing thoughts and things of himself. But I would rather he share some of that stuff privately. Obviously, that would be great."
The comments Jenner had referenced surfaced on October 11, when West visited the White House wearing a Make America Great Again (MAGA) hat to witness President Donald Trump sign the Music Modernization Act (MMA). West also intended to speak with Trump about prison reform and job prospects in the greater Chicago area.
West delivered a roughly 10-minute rant that touched on an array of topics. West spoke about how Trump "is on his hero's journey right now," how liberals "try to control a black person with the concept of racism" and how wearing a MAGA hat "made me feel like Superman."
"This is our president, he has to be the freshest, the flyest, the flyest planes, the best factories," West said during the meeting. "We have to make our core be in power."
Jenner told DeGeneres that she intended to stand by daughter Kim Kardashian West's husband, saying, "Kanye's an amazing son-in-law. He's an amazing dad and husband and friend and brother-in-law. So we know my son-in-law, Kanye. My job as a mom is just to be there for my kids and be a support and love them."
She also told DeGeneres that "you can't control what somebody else is doing" and that it was more important for her to "be there to help him and be the best version of himself that he can be." Still, DeGeneres chimed in with her thoughts on West's mental state.
"I want to be supportive too. I think what we don't want is people piling on, because he's in a very vulnerable state right now," DeGeneres, 60, said. "I think he needs help. You can say 'we want to be there for him,' but I just feel like it's got to be really tough for you, for Kim [and] for everyone, because it's your family. You have so much going on anyway, and now you have to worry about that."