Kris Jenner is the reason Kim Kardashian West stopped using drugs, the KKW Beauty owner explained on Busy Tonight. She told host Busy Phillips the pair are close, and told each other everything when she was younger. But Jenner's reaction to Kardashian's ecstasy use prompted an unusual reaction.
"I would come home and be like, 'Oh my God, Mom. I did ecstasy last night,'" Kardashian West said of her young relationship with her mom. "I remember this so clearly. She was sitting on top of the washing machine. She jumped up on it, and we were sitting in the hallway by the garage in the laundry room. She was like, 'One day you're not going to be able to have babies. You can't do this. You're going to ruin yourself.'"
Kardashian West revealed she'd taken ecstacy when she was younger during a November episode of Keeping Up With The Kardashians. She was high on the hallucinogen during two major life events: her 2000 marriage to Damon Thomas and during the making of her sex tape with Ray J in 2003, the tape that would go on to skyrocket her into the public eye.
On the show, she explained the moments in detail. "I got married on ecstasy. The first time. I did ecstasy once and I got married. I did it again, I made a sex tape. Like, everything bad would happen," she said. When asked to clarify about the sex tape by Scott Disick, she added: "Everyone knows it. Like, my jaw was shaking the whole time."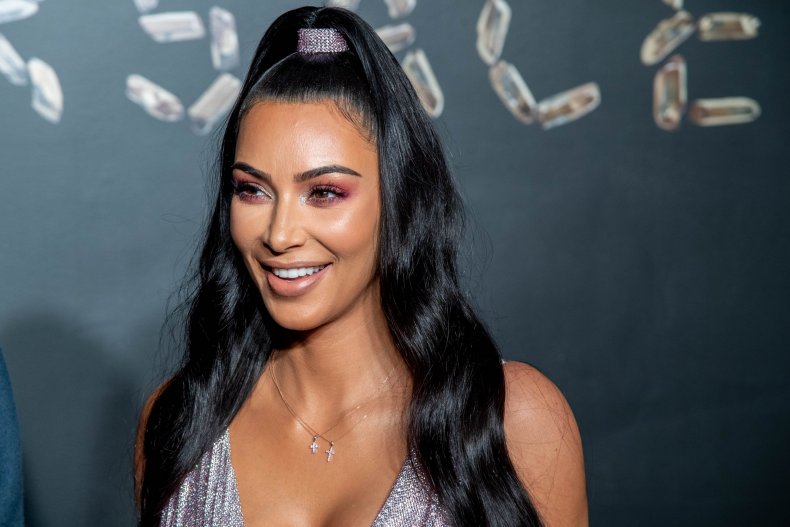 The now mom of three explained when her mom confronted her, she took a moment to reflect. "She was so upset, and she never did drugs," she said of her mother, Jenner. "So she was just so upset thinking that I was going to turn into something and be this crazy drug addict. And I was just like, 'You know what, she's so right. I'm so over it. This is so not me.' And I just never did anything again."
Kardashian West said she spoke up about her past during filming because the conversation was natural and she didn't want to hide anything. "It's just weird to people: I've done ecstasy, but I don't drink, I don't smoke weed, I don't do anything," she told Phillips. "So it's weird to have done that."