Kris Kobach Refuses to Recuse Himself From Overseeing Recount in Election He's a Candidate In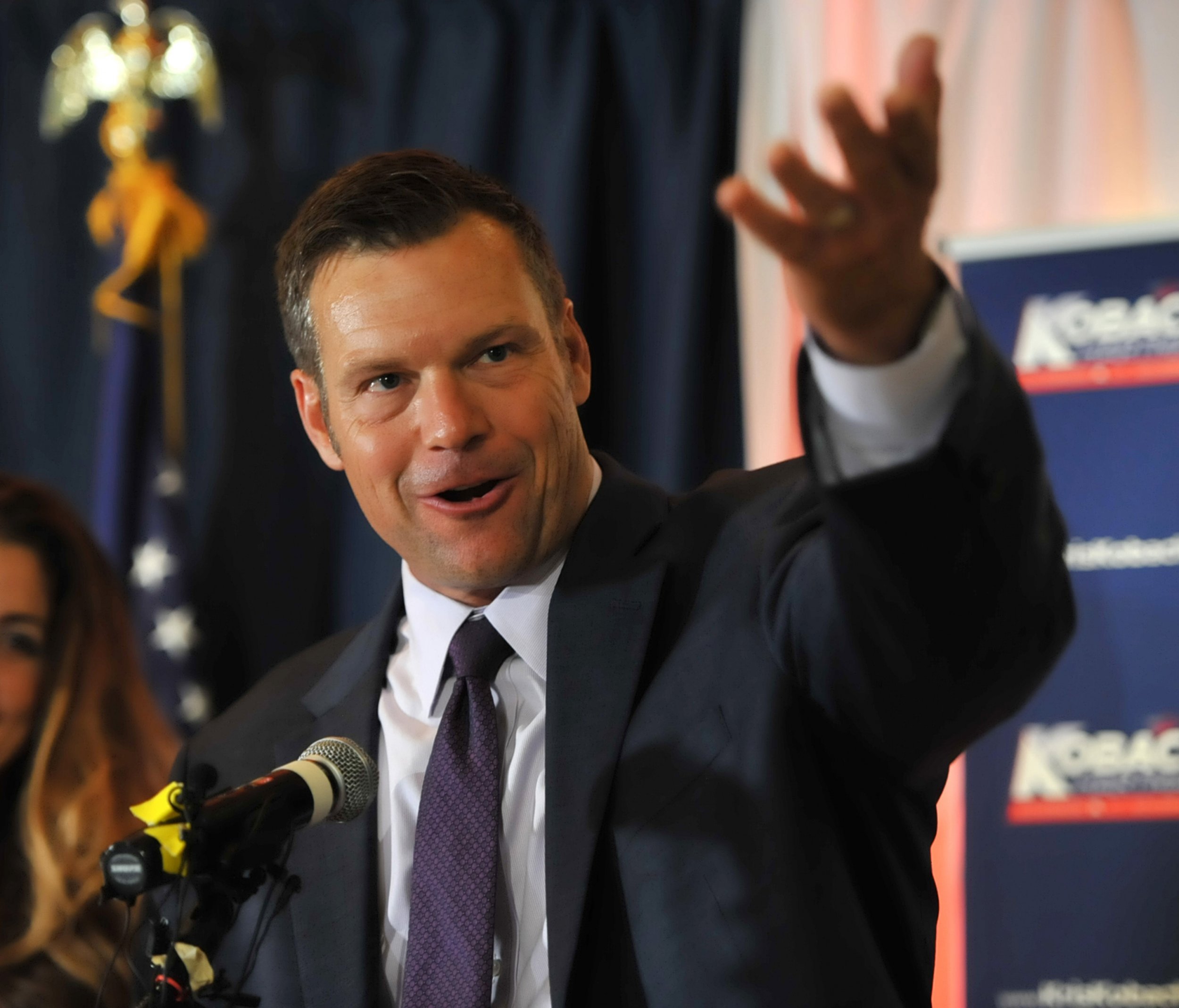 Kansas gubernatorial candidate Kris Kobach reportedly said Wednesday that he would not recuse himself from his role as secretary of state while his department conducts a potential recount of his race against fellow Republican and current Governor Jeff Colyer.
Kobach claimed no law required him to step aside and that the recount is done at the county level while the state department only served as overseer of the process.
"The recount thing is done on a county level, so the secretary of state does not actually participate directly in the recount," Kobach said at a campaign event according to The Kansas City Star.
Kobach added: "The secretary of state's office merely serves as a coordinating entity overseeing it all but not actually counting the votes."
Newsweek subscription offers >
Following Tuesday's election, Kobach held a mere 191-vote lead over Colyer and such a slim margin of victory would likely result in Colyer calling for a recount. Some of the results were delayed after Kansas's Johnson County experienced troubles with new voting machines.
However, if Colyer did request a recount he would be required to pay the state department a bond to conduct the massive process and Kobach has the power to set the price, according to The Star.
Legally there appears to be little Colyer could do to reject Kobach's refusal, but Colyer told The Star that his campaign was "committed to ensuring that every legal vote is counted accurately throughout the canvassing process."
Whether Colyer or Kobach prevail, the GOP primary victor will next face Democrat Laura Kelly in the fall. She picked up 51.5 percent of the vote in the Democratic primary.
Newsweek subscription offers >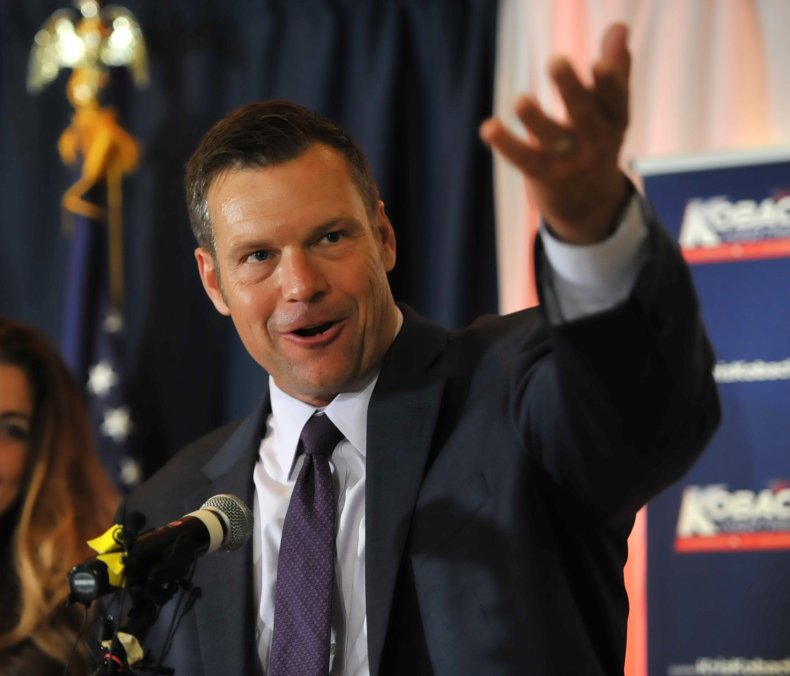 Kobach, a favorite of President Donald Trump and previously the vice-chairman of the president's since-disbanded voting-integrity commission that was set up to root out alleged voter fraud, led Colyer with 126,257 to 126,066 votes after 100 percent of precincts reported Tuesday's results.
But Kobach's own department noted Wednesday morning that the results were still "unofficial" and that both provisional ballots as well as "hand-counted paper ballots" have not been included in the totals.
"All precincts have reported. Reminders: results are unofficial. Provisional ballots are not included. Some hand-counted paper ballots are not included. Ballots that were postmarked on or before yesterday and received by Friday will be included in final totals. #KsLeg," the department tweeted.
Kobach shot to national fame for his often unproven claims of voter fraud, and he offered support for Trump's wholly unproven assertion that millions of illegal votes were cast in the 2016 election and cost the president the popular vote to Democrat Hillary Clinton.
Kris Kobach Refuses to Recuse Himself From Overseeing Recount in Election He's a Candidate In | U.S.