Kris Wu Says 'I Would Put Myself in Jail' If Underage Sex Allegations Were True
Singer and actor Kris Wu has said he would put himself in jail if the sex allegations against him were true.
The Chinese-Canadian star was accused of luring young girls, including teenagers who were underage, into having sex with him—he denies all allegations.
The 30-year-old took to the Chinese social media platform Weibo to deny the allegations on Monday morning.
"I have never cheated, there are no 'underaged girls' or anything like that. If I did such things, I would put myself in jail! I'm responsible for what I do!" Wu posted on his Weibo account, per the Global Times, a Communist Party newspaper.
He said he has remained silent up until this point to avoid affecting legal procedures.
The allegations have been made by a 19-year-old college student, Du Meizhu, who took to social media in recent weeks to claim that Wu promised teenage girls lucrative opportunities in exchange for sex.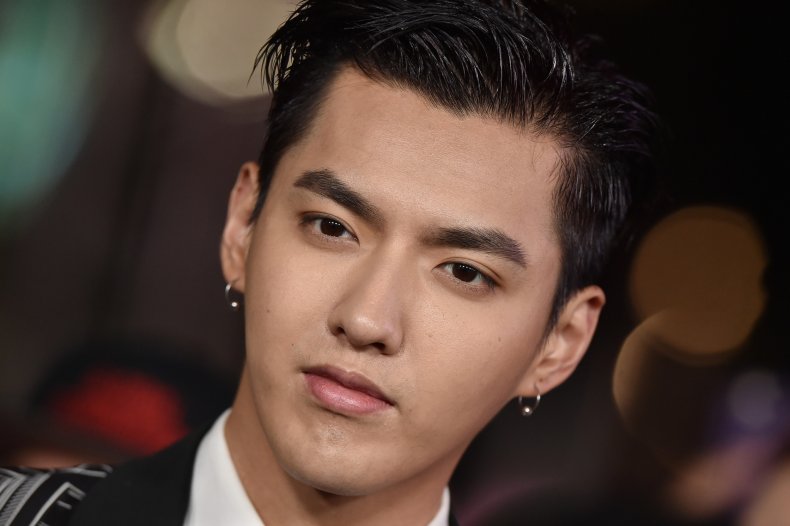 Du spoke to the outlet NetEase site, saying that she was aware of at least eight victims, including herself and that two of them were minors, per the BBC.
She also alleged that the celebrity paid her 500,000 yuan (around $77,000) to "keep quiet."
"I am curious as to how a person like this becomes a top star? Or is it that only people like this can become top stars? I hope that society will reflect on this," Du told the outlet.
Wu's team has categorically denied the accusations made by the woman.
The situation has led to public outcry in China, with several brands cutting ties with Wu.
Shanghai-based beauty brand Kans was one of the first to drop Wu, followed by Libai, and EtherealSound among others reportedly.
Wu's full Weibo post on the situation, per WWD, reads: "I didn't respond earlier because I did not want to disrupt the legal process but I didn't imagine that my silence would accelerate this rumormonger, I cannot stand it any longer.
"I have only met this woman once on Dec. 5, 2020 while with a group of friends. I didn't urge anyone to drink, did not take a phone number, moreover did not do any of the details she described. That day there were many people present that can be witness.
"I am very sorry it's disturbed everyone. I declare I have never done any "selecting of concubines"! No luring for sex! No drugging to rape! No underage! If there was this behavior, everyone rest assured I would go to jail willingly. I fully understand the legal weight of my words above."
Wu was a member of the popular K-pop group EXO before his solo career.