Krispy Kreme Delivery Service: Free Doughnuts Being Given Away to Celebrate Launch on Leap Day
Krispy Kreme is launching a delivery service in the U.S. this Saturday and is giving away free doughnuts to celebrate Leap Day.
To have doughnuts delivered directly to your door, customers must order from within 10 miles of one of Krispy Kreme's 350 locations. Krispy Kreme fans can order their doughnuts through the app or website and will be charged $4.99 for delivery.
The service will launch on Saturday, February 29, and to celebrate Leap Day, Krispy Kreme will deliver free doughnuts to parents of leap day babies and staff at the hospitals in which they are born, as long as the hospitals are within 10 miles of a Krispy Kreme store.
To claim their free doughnuts, hospital staff and parents to babies born on Leap Day 2020 can post on Instagram or Twitter tagging @KrispyKreme with the hashtag #KrispyKremeSpecialDelivery, citing the hospital in which the baby was born.
Once notified of their "special delivery" Krispy Kreme will then contact the hospital or parents and offer to deliver five dozen Original Glazed doughnuts for free, with free delivery, while supplies last.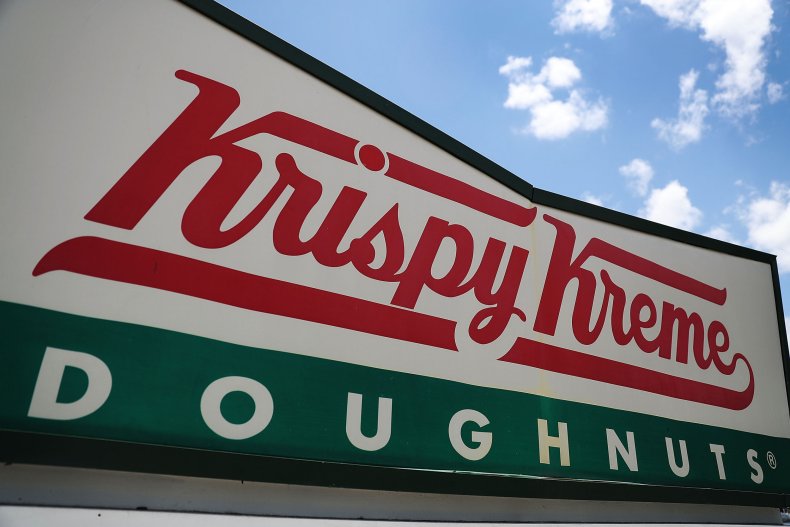 Dave Skena, Chief Marketing Officer for Krispy Kreme said in a press release: "Krispy Kreme doughnut delivery is pretty sweet, and so are Leap Day babies. Using 2020's extra day to make the leap to national delivery, while celebrating Leap Day babies, will be a fun moment for our brand and fans."
Customers not expecting a baby to arrive on Leap Day can still get doughnuts delivered on Saturday. Krispy Kreme fans could try the limited-time Butterfinger doughnuts, which are made with Original Glazed doughnuts and Butterfinger candy pieces, and will be available to order.
The Butterfinger Original Filled Doughnut is an Original Glazed doughnut, filled with peanut butter chocolate Kreme, dipped in Butterfinger icing and topped with Butterfinger pieces and a chocolate drizzle, while the Butterfinger fudge cake doughnut features a rich chocolate cake doughnut dipped in chocolate icing, topped with a peanut butter chocolate Kreme and Butterfinger pieces.
Speaking about the Butterfinger doughnuts, Skena said in a statement: "We've done it. We've achieved our goal of putting krispety, crunchety, glazey, chocolatey and peanut buttery all in a doughnut. Fans of both brands are going to love the chocolatey crunchiness of Butterfinger matched with the airy sweetness of Krispy Kreme."
Krispy Kreme has more than 300 locations across 42 states and nearly all stores will be participating in the delivery service. Check with your local Krispy Kreme store to see if they are offering the service and order online from Saturday, February 29.
Newsweek has affiliate partnerships. If you make a purchase using our links, we may earn a share of the sale.