Police Officer Sacked After Buying $13 of Krispy Kremes for 9 Cents
An "embarrassed" police officer accused of deliberately paying just 7p (9 cents) for a box of Krispy Kreme doughnuts worth £9.95 ($13), and who claimed it was just an "honest mistake", has been sacked for gross misconduct.
Police Constable (PC) Simon Read, who was on duty and in uniform at the time of the incident, claimed that he did not intentionally scan the wrong barcode while out shopping at Tesco Extra in Wisbech, Cambridgeshire, England, on February 10.
He was accused of breaching two professional standards, of discreditable conduct and of honesty and integrity. The 37-year-old said that he was not paying attention when he scanned the barcode for a bag of carrots twice instead of the barcode for the doughnuts.
He told his misconduct hearing in Peterborough that he had placed the white barcode sticker for the carrots onto the side of the doughnut box in order to free up his hand and then attempted to scan them. Read said that when he attempted to scan the box to pay for the doughnuts, the self-service machine failed to scan the code.
He told the hearing: "I am horrified to be in this situation I am in today, and I am embarrassed because this is not something I usually would have done. I have wasted everybody's time in being here today. I have caused myself and my family a lot of stress, a lot of heartache. It has been a long nine months not working when I should have been."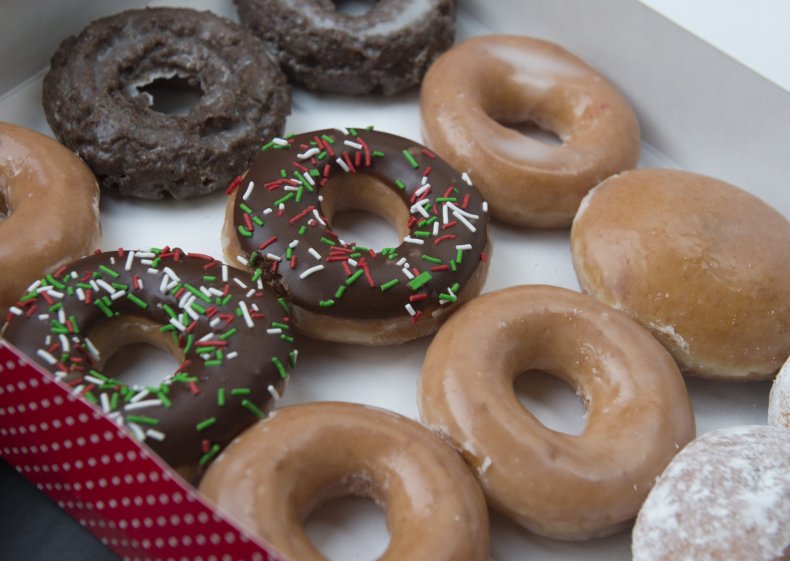 However, the panel concluded that his explanation of events was lacking in credibility. Panel chair Sharmistha Michaels said: "On the balance of probabilities we are satisfied that PC Read did intentionally scan the wrong barcode."
Michaels went on to add that the officer's behavior had undermined public confidence in the police and that his actions were incompatible with his role as a police officer. The panel was shown CCTV footage of Read's movements in the Tesco store from the moment when he entered, shortly before 11.30am.
He was shown selecting a box of a dozen Krispy Kreme doughnuts, before picking up a bag of carrots from the fruit and veg section, placing them in a small, white Krispy Kreme bag.
Read said that he did not pause to look at the receipt before throwing it away after walking out of the store. He told the hearing: "I then returned to Wisbech police station, took the carrots to the sergeant's office, and handed the bag of carrots over. We had a laugh about it, he said some choice words, and I left his office, all smiles and laughter."