Krispy Kreme Japan Rolls Out 'Premium Mouse' Doughnut Ahead of 2020, The Year Of The Rat
For a brief time, Krispy Kreme Japan will be selling the "Premium Mouse" doughnut in honor of 2020, or the Year of the Rat.
Launched Thursday, the limited-edition pastry is available at only one of the food chain's locations, the JR Nagoya Takashimaya department store in Nagoya, according to a press release interpreted by Fox News. The doughnut retails for around 300 yen each, or $2.75.
"The doughnut itself is made with cream-cheese filling, along with decorative yellow icing and a whipped 'mouse' complete with chocolate ears," the network said. It added that each of the doughnuts will be custom-made at the store's location.
"The wedge of cheese at the rat's grasp, too, is reportedly a 'cheddar cheese' snack added for garnish," Fox said in its description of the pastry.
Though the "Premium Mouse" doughnut is undoubtedly the focal point of its new Chinese zodiac–inspired offerings, Krispy Kreme Japan is continuing the theme with the "Good Luck Eto Dozen" collection. The doughnuts can be purchased together for 2,000 yen (about $18) or individually for about 230 yen (just over $2).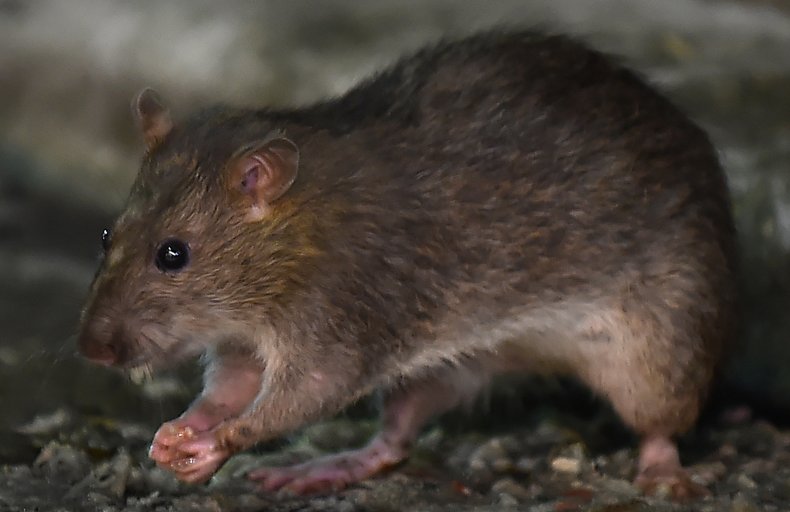 While the rat is the first creature in the 12-animal Chinese zodiac to kick off the decade, it is important to note that the Lunar New Year does not begin until the end of January—Saturday, January 25, to be exact—and lasts partly into 2021. It ends on February 11 of the following year.
According to the ancient cycle, those with birthdays in 1924, 1936, 1948, 1960, 1972, 1984, 1996, 2008 or 2020 were born in the Year of the Rat and possess many great attributes, such as a "forthright honesty and easygoing personality," according to experts. Other traits include being "quick-witted, resourceful and smart," but also a lack of courage.
As the story goes, the animals found their place on the zodiac as a result of a race organized by the mythical Jade Emperor, who invited all the world's animals to take part, according to the BBC.
The rat, which came in first place, "used its cunning to navigate the water by persuading the kindly ox to let it sit on its head as it crossed," the BBC noted. "Rather than say 'thank you' on the other side, the rat made a dash for the finish with the ox not far behind."
The rat was then followed by the ox, tiger, rabbit, dragon, horse, snake, sheep, monkey, rooster, dog and pig.