Kristallnacht Trends as Twitter Users Compare Trump's Plans for Mass Immigration Arrests to Start of Holocaust
People on Twitter compared the latest news about President Donald Trump's hardline immigration policies to the start of the Holocaust on Monday, arguing his plans for large-scale arrests seemed similar to events that lead to Kristallnacht in Germany in the late 1930s.
The president tweeted plans for Immigration and Customs Enforcement to start deporting millions of migrants as soon as next week.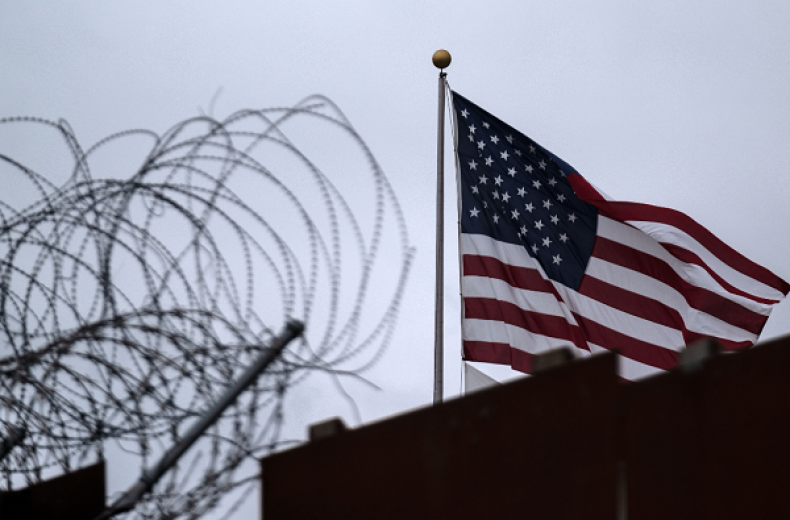 "They will be removed as fast as they come in. Mexico, using their strong immigration laws, is doing a very good job of stopping people...long before they get to our Southern Border. Guatemala is getting ready to sign a Safe-Third Agreement. The only ones who won't do anything are the Democrats in Congress. They must vote to get rid of the loopholes, and fix asylum! If so, Border Crisis will end quickly!" Trump wrote on Monday.
During Kristallnacht, a German word meaning the Night of Broken Glass, Nazis raided Jewish communities from November 9 through November 10, 1938. Nearly 100 Jewish people were killed. Schools, local businesses and synagogues were burned and destroyed, while some 30,000 Jewish men were arrested and placed in concentration camps.
The consensus among historians is that the events of Kristallnacht marked the beginning of the Holocaust, when Jewish people across Europe were tortured and killed as a direct result of the policies of Nazi Party leader Adolf Hitler. More than six million Jewish people were killed during the genocide before World War II ended in 1945.
Other Twitter users were offended by the comparison, dismissing it was a left-wing a scare tactic.
ICE's acting director Mark Morgan said the department was considering options to arrest and deport families who already went through legal proceedings in early June. The effort, Morgan said, would be a "final order of removal" for migrant families who were already ordered to depart the country.
"I think we can't exempt anybody," he said during a press conference at the agency's Washington headquarters. "That will include families."
Migrant families are typically released back into the U.S. after proceedings due to the limit of time the government can hold children in custody.