Kristen Stewart, Ariana DeBose Praised, As Openly Queer Actors Both Nominated for Oscars
Two openly queer actors have been nominated in acting categories at this year's Academy Awards—Kristen Stewart and Ariana DeBose.
Stewart has received her first Oscar nomination for her bold performance in the Pablo Larraín biopic Spencer, while DeBose has earned a Best Supporting Actress nomination for her portrayal of Anita in the remake of West Side Story.
Two openly LGBTQ+ actors being nominated in acting categories in the same year has prompted praise and joy from fans.
Stewart identifies as openly queer, telling InStyle in 2020: "Living in this world, being a queer person, there are things that hurt constantly."
While many fans have pointed out on social media that if DeBose wins in her category, she will be the first queer woman of color to take the prize.
The stars join only a handful of other openly LGBTQ+ actors who have received a nomination in an acting category at the Oscars.
Ian McKellen, who is gay, was nominated for his role in The Lord of the Rings: The Fellowship of the Ring 20 years ago.
Two queer-identifying actors who have been nominated for Oscars since then are Lady Gaga and Angelina Jolie, who are both bisexual.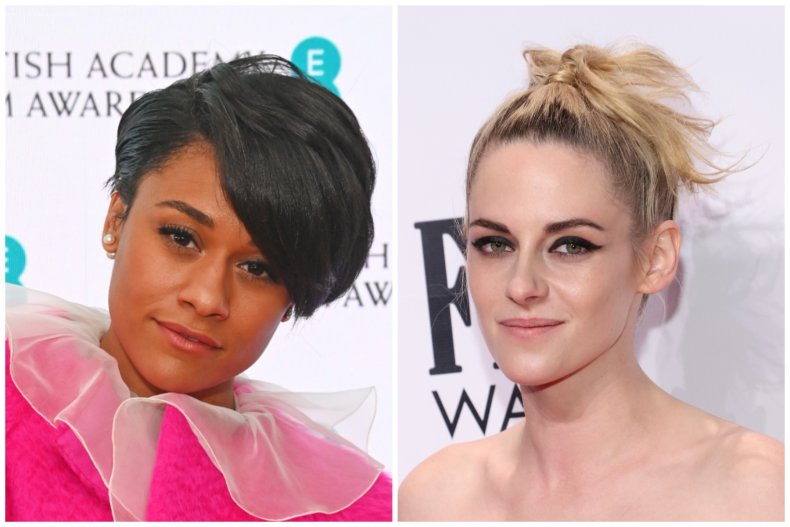 Jeremy Blacklow, director of entertainment media at GLAAD said many actors are not out when they are nominated because "LGBTQ+ actors have long faced blatant employment discrimination and have felt forced to hide their sexual orientation and/or gender identity if they hoped to work at all."
He added to Vanity Fair: "Once they come out, lesbian, gay, and bisexual actors have rarely been considered for straight leading roles and they haven't been cast for leading lesbian, gay, or bisexual roles either."
Fans of both stars have been reacting to their nominations today.
"With Ariana DeBose & Kristen Stewart this year we have two queer icons nominated for acting Academy Awards!" reads one tweet.
While writer Lyra Hale added: "Let's not forget Ariana DeBose as we're celebrating Kristen Stewart for being an openly queer/gay performer to be nominated for an #Oscar ! Let's celebrate both!"
"Shoutout to these lovely openly queer actresses scoring Oscar Nominations. Ariana DeBose and Kristen Stewart are so deserving of taking home the trophy on Oscar night. #OscarNoms," reads another tweet.
While another added: "Considering #LGBTQ+ actors are still warned they risk their careers if they are open about their sexuality it's particularly delicious to see two openly queer actors recognized with #OscarNoms this year. Congrats Kristen Stewart and Ariana DeBose—queens both."
Jessica Chastain, Olivia Colman, Penélope Cruz, and Nicole Kidman join Stewart in the highly contested Actress in a Leading Role category.
While Jessie Buckley, Judi Dench, Kirsten Dunst and Aunjanue Ellis join DeBose in the Supporting category.
Actress in a Leading Role nominees:
Jessica Chastain - The Eyes of Tammy Faye
Olivia Colman - The Lost Daughter
Penélope Cruz - Parallel Mothers
Nicole Kidman - Being The Ricardos
Kristen Stewart - Spencer
Actress in a Supporting Role nominees:
Jessie Buckley - The Lost Daughter
Ariana DeBose - West Side Story
Judi Dench - Belfast
Kirsten Dunst - The Power of the Dog
Aunjanue Ellis - King Richard
Tracee Ellis Ross and Leslie Jordan hosted the nominations event and read out the names February 8.
The 94th Academy Awards will take place on Sunday, March 27 at the Dolby Theatre in Hollywood, Los Angeles.
Jane Campion's The Power of the Dog and Dune, directed by Denis Villeneuve, are expected to win big this year—with Belfast and West Side Story also potentially in the running.
Lady Gaga and House of Gucci have been shut out in this year's shock snub.