Kristen Stewart Blasted for Wrongly Interpreted Comments About Gender Equality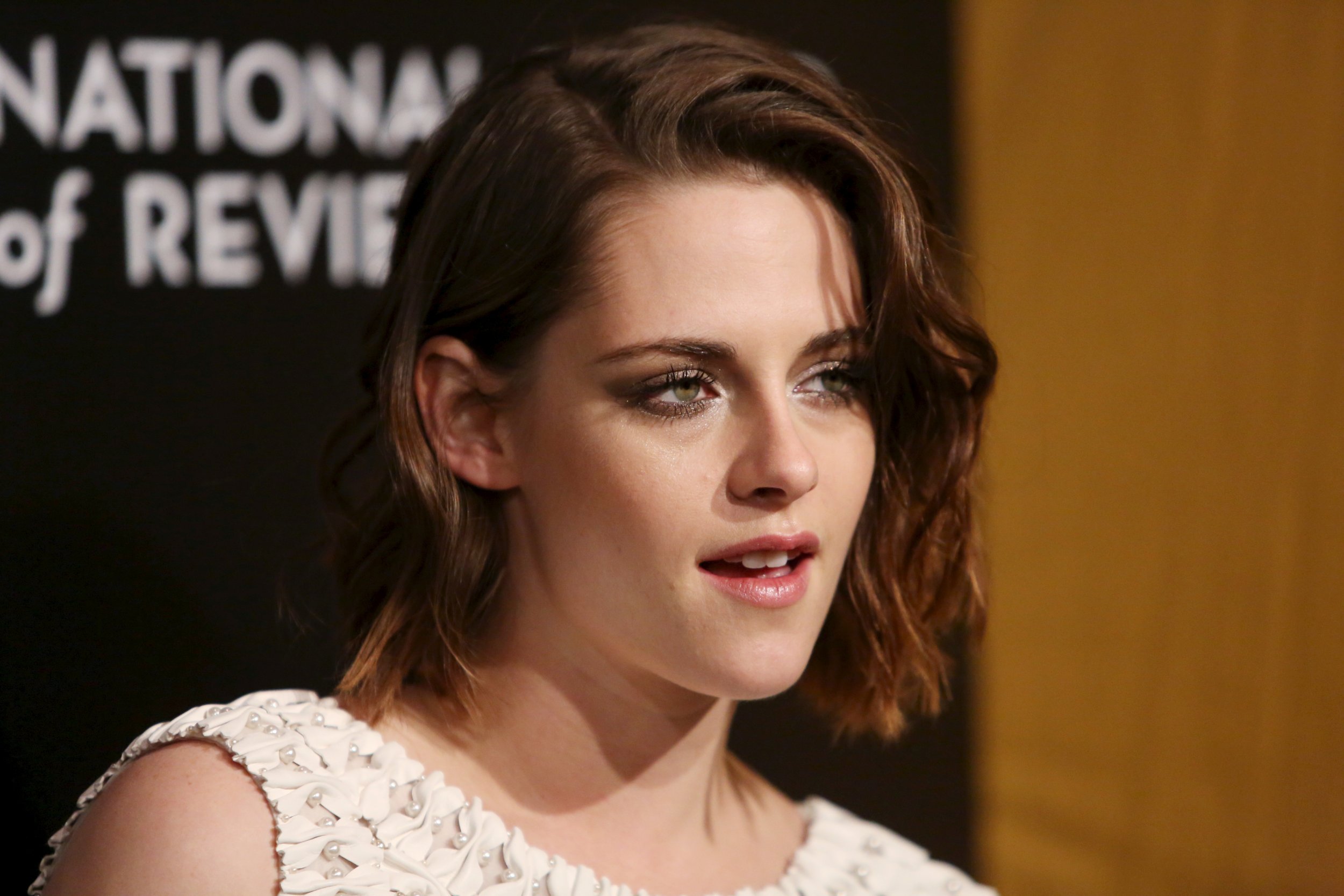 Kristen Stewart drew some heat on Monday for comments she made about Hollywood's diversity discussion in an interview with Variety.
The only problem: Stewart wasn't talking about racial representation. She was talking about gender equality and the gender pay gap—a related but distinct issue—and the apparent misunderstanding stemmed from a presentation error on Variety's part.
"Instead of sitting around and complaining about that, do something," the Twilight actress says in the video clip. "Go write something, go do something." She adds, "And that's easy to say. Like, fuck, it's hard to get movies made. It's a huge luxury. Who gets to just make movies? But that subject is just so prevalently everywhere right now, and it's boring."
Much of the Internet understandably interpreted Stewart's comments to suggest that outrage over an all-white Oscar nominee slate is "boring." Stewart, a white actress, seemed to be dismissing very real concerns about racial representation in Hollywood. On social media, the reaction was swift and harsh:
KRISTEN. STEWART. HAD. THE. NERVE. To say the conversation on diversity is "boring." Oh the irony.

— Amara La Negra (@ShaylaRacquel) January 25, 2016
The question Stewart was responding to, though, appeared nowhere in the clip. In fact, she was discussing gender equality. Variety has acknowledged the error and changed its headline.
"An earlier version of the text accompanying this video erroneously attributed Stewart's comments to 'diversity,'" the magazine wrote in an update. "We have since clarified above that her comments were addressing gender equality."
Variety's new cover image directly addresses the Oscar diversity subject:
The Academy last week promised to take "dramatic steps" to diversify its membership in the wake of the controversy.
Kristen Stewart Blasted for Wrongly Interpreted Comments About Gender Equality | Culture