Kristen Stewart Reflects On Robert Pattinson Romance, Coming Out
In a tell-all interview, Kristen Stewart opened up about her relationships. In an interview with Harper's Bazaar UK published Tuesday, the 29 year old discussed why she and her ex-boyfriend Robert Pattinson chose to keep their romance so private.
"When me and Rob were together, we did not have any example to go by," the actress recalled in the cover story. "So much was taken from us that, in trying to control one aspect, we were just like, 'No, we will never talk about it. Never. Because it's ours.'"
The Twilight costars famously started dating after starring in the 2008 movie, with their pairing dominating headlines as they remained together during the franchise's follow-up films. Despite the media attention, the pair chose to stay quiet about their relationship even while promoting their projects — a decision Stewart says she and Pattinson, 33, made together.
Stewart was in a relationship with The Huntsman director Rupert Sanders before revealing in 2015 a relationship with visual effects producer Alicia Cargile. Like her relationships, Stewart's sexuality has often been put under the microscope.
In 2017, she came out publicly on NBC's Saturday Night Live, referring to herself as "so gay" in her opening monologue. (She also discussed a tweet President Donald Trump wrote in 2012 saying that "Robert Pattinson should not take back Kristen Stewart.")
Later that year, in an interview with The Guardian, she clarified that she was bisexual, saying: "You're not confused if you're bisexual. It's not confusing at all. For me, it's quite the opposite." She also said in a Harper's Bazaar interview at the time that she wanted "to try everything" when asked if she would still date men.
Stewart said in the 2019 Harper's interview that she was told to stop holding her girlfriend's hand in public in order to win mainstream movie roles.
Stewart said that she had "fully been told, 'If you just like do yourself a favor, and don't go out holding your girlfriend's hand in public, you might get a Marvel movie.' I don't want to work with people like that."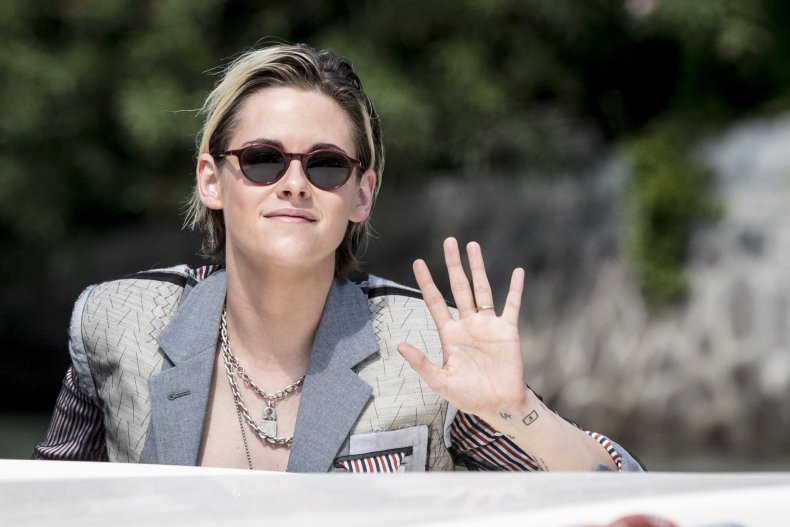 Stewart credited a "younger generation" that gives her the confidence to not answer questions about her sexuality.
"I just think we're all kind of getting to a place where — I don't know, evolution's a weird thing — we're all becoming incredibly ambiguous," she said. "And it's this really gorgeous thing."
Stewart's most recent film Seberg, a biopic of American film star Jean Seberg, has just premiered at the Venice film festival, while Charlie's Angels — a rebooted adaptation of the hit 70s TV series, also starring Stewart — is due for release in November.