Kristi Noem, Join us and Protect Women's Sports | Opinion
Defend Title IX Now." That's the slogan South Dakota governor Kristi Noem unveiled at a press conference on March 22 announcing a new initiative to protect Title IX and women's sports—while simultaneously defending her recent decision to gut H.B. 1217, the Fairness in Women's Sports Act. It was hard not to see the press conference as political theater designed to spin and distract.
H.B. 1217 is vital legislation. We are seeing more and more instances of women being forced to compete in sports against men who identify as women, ignoring the reality that males are generally bigger, faster and stronger than similarly gifted and trained females. It's biology—it's science. A male's belief about his gender doesn't erase his physical advantage over women, and it isn't fair to female athletes to pretend otherwise. To illustrate, in 2017 alone, 285 boys under 18 years old outran that year's best women's time in the 400 meters.
That's why legislation like South Dakota's Fairness in Women's Sports Act is so important. However, Noem removed some of the bill's most important provisions. One gave teeth to protections for female athletes by providing legal recourse against schools when athletes face unfair policies—like that of the South Dakota High School Activities Association, which currently allows males to compete on female teams. Noem's rationale? She didn't want to create "unnecessary litigation." But if girls don't have any recourse, they don't have an enforceable right. The governor's action made the protections nearly meaningless.
Unfortunately, Noem didn't stop there. She eliminated the bill's protections for college athletes altogether. The need for fair competition and athletic opportunities for females doesn't change when they step off a high school campus and onto a college one. Noem's decision means injustice for girls is only delayed, not stopped.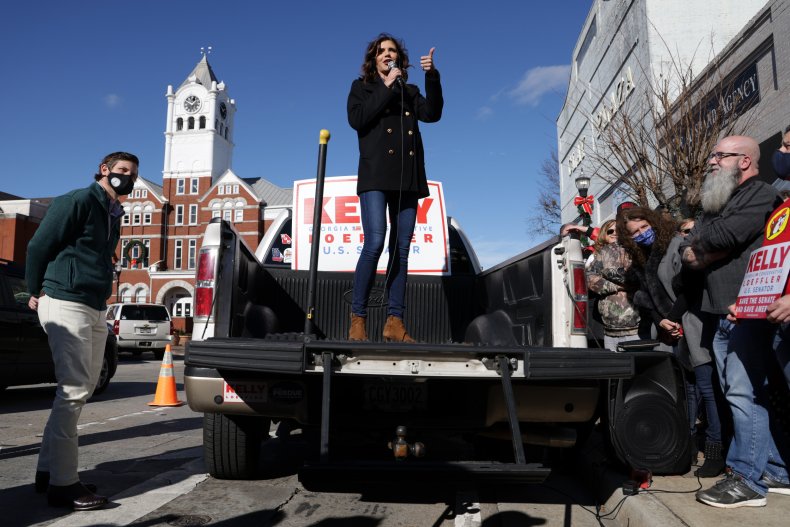 The governor claimed this move was required in order to follow NCAA rules, and she doubled down on this explanation at her press conference. But no such rule exists. The NCAA merely permits member colleges to allow males who have had a year's worth of testosterone suppression to compete on women's teams, but it does not require any college to allow biological males to compete on women's teams. The NCAA policy language is permissive, not mandatory.
The reality is that Noem is giving in to NCAA pressure—even though the NCAA hasn't retaliated against Idaho, Mississippi or Arkansas, all of which have enacted very similar bills. Nor has it retaliated against the 14 state attorneys general who signed a brief in support of Idaho's legislation. Nor has it acted against the many religious colleges that have similar policies for their sports programs. And even if the NCAA did try to impose its will on state policy in this way, there would be a strong argument that it's a "state actor," exposing it to legal liability. Attempting to placate "woke" special interests by eviscerating the bill's protections for collegiate female athletes falls short of the courage Noem has shown in other settings.
Which brings us to Noem's aforementioned "initiative" to "Defend Title IX." During her press conference, the governor presented herself as a longtime champion of female athletes and announced the launch of a coalition to protect Title IX and fairness in women's sports. But such a coalition has existed for years. There's no need to reinvent the wheel. And more to the point, Noem has never expressed much interest until now. (Her website was thrown together the day before her press conference.) To use a sports analogy, she's been a passive spectator, arrived late to the game and now wants to act as if she's been the coach.
Noem's actions over the last few days have threatened to undermine the movement to protect fairness for women by distorting what the bills do, why they're needed and the real facts on the ground. We're thankful that Arkansas governor Asa Hutchinson didn't take the bait and signed a similar bill on Thursday that protects every girl and woman, K-12 through college, and provides them a legal remedy when their rights are violated. Gov. Noem can still do the same and become a champion on this issue. We stand ready to help.
Kristen Waggoner is general counsel for Alliance Defending Freedom. Follow her on Twitter @KWaggonerADF and follow ADF @AllianceDefends.
The views expressed in this article are the writer's own.