Kristi Noem Pens Bill Blocking Critical Race Theory in South Dakota Schools
South Dakota Governor Kristi Noem has written legislation banning Critical Race Theory at all schools and universities in the state.
The bill, titled "Protecting Students from Critical Race Theory," is expected to be proposed in 2022. While introducing the bill's draft, Noem said that Critical Race Theory teaches "the false and divisive message that they are responsible for the shortcomings of past generations and other members of our respective races."
According to the Argus Leader, the bill blocks any curriculum that adheres to the following:
"That any race, color, religion, sex, ethnicity, or national origin is inherently superior or inferior;
That individuals should be adversely treated or feel discomfort, guilt, anguish, or any other form of psychological distress because of their race, color, religion, sex, ethnicity, or national origin; or
That individuals, by virtue of race, color, religion, sex, ethnicity, or national origin, are inherently responsible for actions committed in the past by other members of the same race, color, religion, sex, ethnicity, or national origin."
However, many education officials in South Dakota have said that Critical Race Theory is not even being taught. Critics of the bill say that it has a fundamental misunderstanding of what Critical Race Theory is. Political science professor Tim Schorn called the legislature a "bad idea" because it proposes the false idea that all education teaches elements of the theory.
The ACLU of South Dakota has also condemned the bill. In a statement, campaigns director Libby Skarin said that "education is a tool of empowerment put to its highest use when teachers and students are given the full scope of their constitutional rights to engage in comprehensive, meaningful and sometimes difficult conversations." Because of this, the bill can be seen as infringing upon teachers' rights to educate their students.
"Gov. Noem's proposed legislation is a direct affront to the constitutional rights of teachers and students across South Dakota by restricting conversations around race and sex in our schools," Skarin continued. "This proposed legislation is intended to inflame a political reaction, not further a legitimate educational interest."
Critical Race Theory is an academic concept that proposes how racism and bigotry permeate throughout the United States' history and legal systems.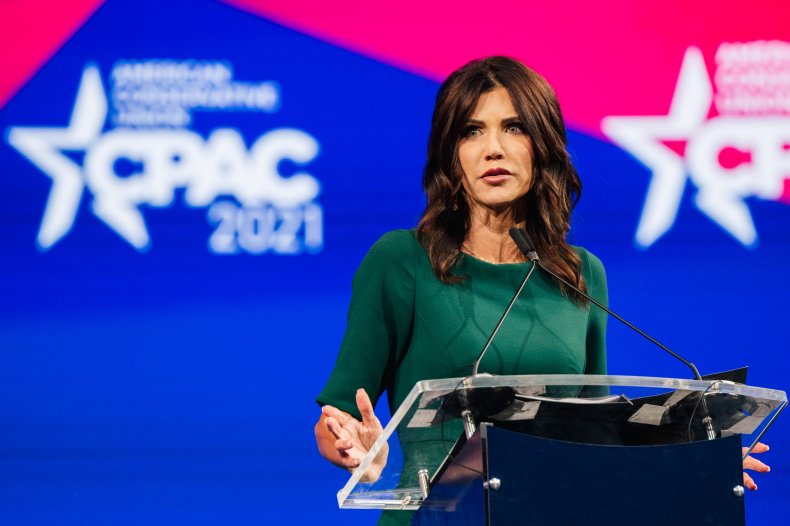 Twenty-nine other states have introduced similar bills or taken steps to restrict teaching Critical Race Theory or limit how teachers discuss racism and sexism, according to Education Week. North Dakota has blocked Critical Race Theory teachings.
The Associated Press contributed to this report.