'Very Cavallari' Star Kristin Cavallari Talks Returning to TV After 'The Hills' Ended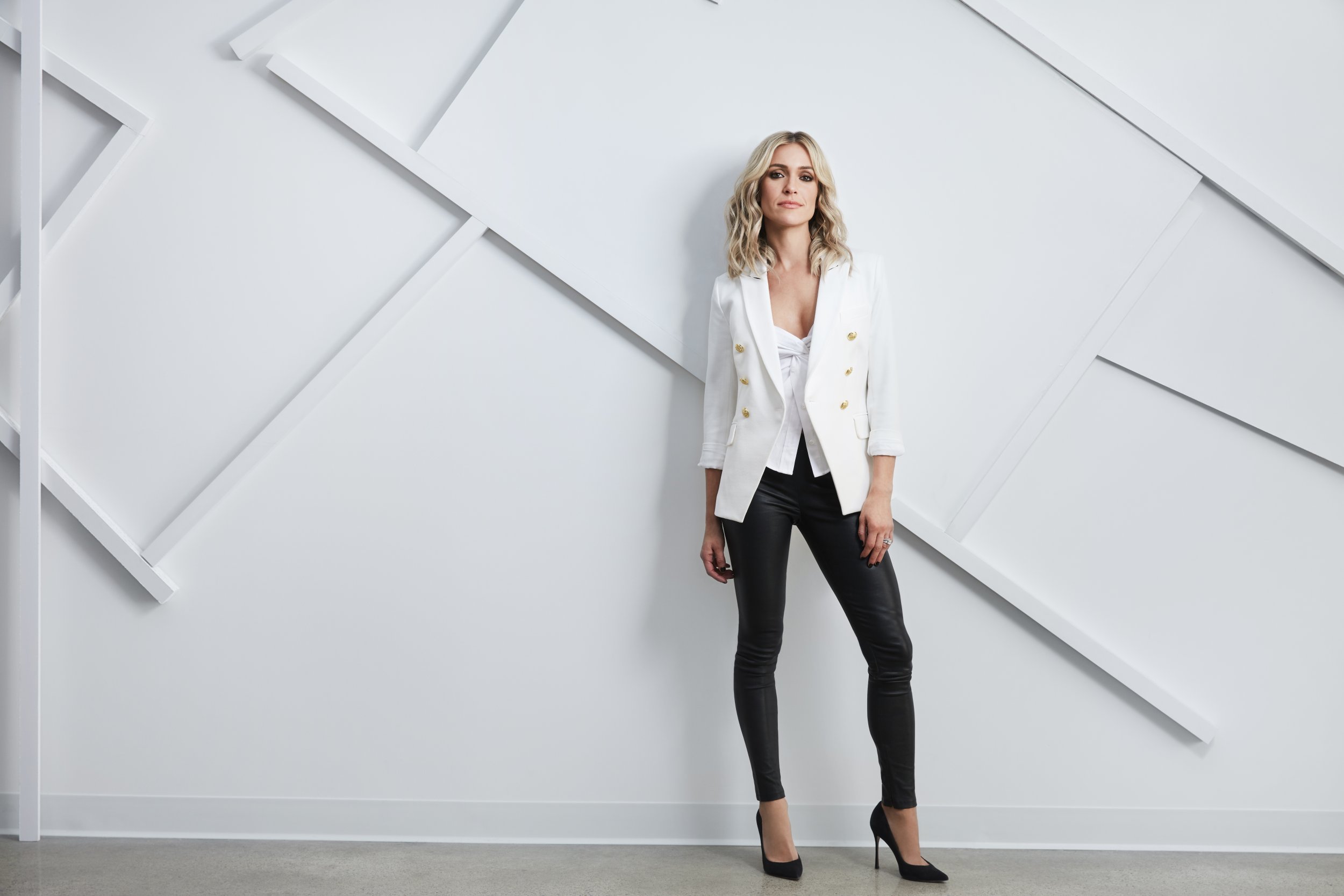 Fans last saw Kristin Cavallari make a dent in the reality television world in the early 2000s with Laguna Beach and The Hills but she's back. She marked her return with Very Cavallari on E! July 8.
Cavallari was formerly known as the "bitch" who spoke her truth. She entertained audiences as TV's resident bad girl and allowed the phrase "dunzo" to become "so fetch." At 31, the MTV alumna—who is wife to NFL star Jay Cutler and a mother of three—has put the drama behind her. She's building her empire from the heart of Nashville via her ever-so-chic lifestyle brand, Uncommon James. Her business takes center stage on Very Cavallari, which follows the reality personality's journey to building a brick-and-mortar version of her company as she tackles the ups-and-downs of adulthood. With this show, Cavallari is ready to let fans get to know her true self.
"It's been eight years since we wrapped The Hills. I've grown so much as a person in those eight years. I'm just excited to let people back in," Cavallari told Newsweek. "This is the first show that I've done that I can really get behind and say, 'This is 100 percent me.' You see every area of my life...My kids are not on the show, but you get to see glimpses into how I am as a mom, whether it be through FaceTiming my kids or talking about my kids."
A big part of why this show is "very" true to Cavallari is due to her role as an executive producer. In her 2016 book Balancing in Heels, Cavallari shared how producers on Laguna Beach manufactured many of the scenes to entice drama. This caused the show, in some instances, to become unreal. Often times, she was painted as the villain.
Cavallari's executive producing role has allowed her to have more creative control. E!, a network Cavallari's said is "truly the perfect home...[as] they've always been so supportive" of her, has subsequently become a great environment for her to put this into practice. The end result is a show that's authentically her, which is something she claims is the "best feeling in the entire world."
"I felt as though I had this security blanket, which for me was just a very fun, freeing feeling," she explained. "It was different when I was 18, 19, 20 to do a show to not have that control because I only had to worry about myself. But now, as a wife and a mom of three kids, it's not just me that I have to look out for and be responsible for. I don't think a would've done a show had I not gotten that EP credit...I realized, coming from Laguna Beach and The Hills, what goes into making a good show. So, I left some things in the show that may not put me in the best light."
The entrepreneur has continued to rebrand herself post-MTV with other projects, including her capsule collection for Australian-based children's clothing company Sapling Child. Cavallari additionally published her New York Times bestselling cookbook True Roots in April, which she's described as her "passion project." It's Uncommon James, however, that's truly upped her ante.
Launching Uncommon James, which is partly inspired by her daughter's middle name, didn't come without its challenges. Since this is her first business, she said she grew the brand by learning as she goes. Cavallari claims the biggest highlight of running the company "is having complete creative freedom" to cultivate the brand she wants.
"It's such a rewarding [and] amazing experience," Cavallari shared. "I realize how lucky I am, and I'm thankful every day for it."
Very Cavallari airs Sundays at 10 p.m. ET on E!